Everlane To Release Sustainable Denim Just In Time For Fall Fashion
Denim is the least sustainable fabric in fashion, but Everlane hopes to change that with their sustainable denim line, which is coming out this fall.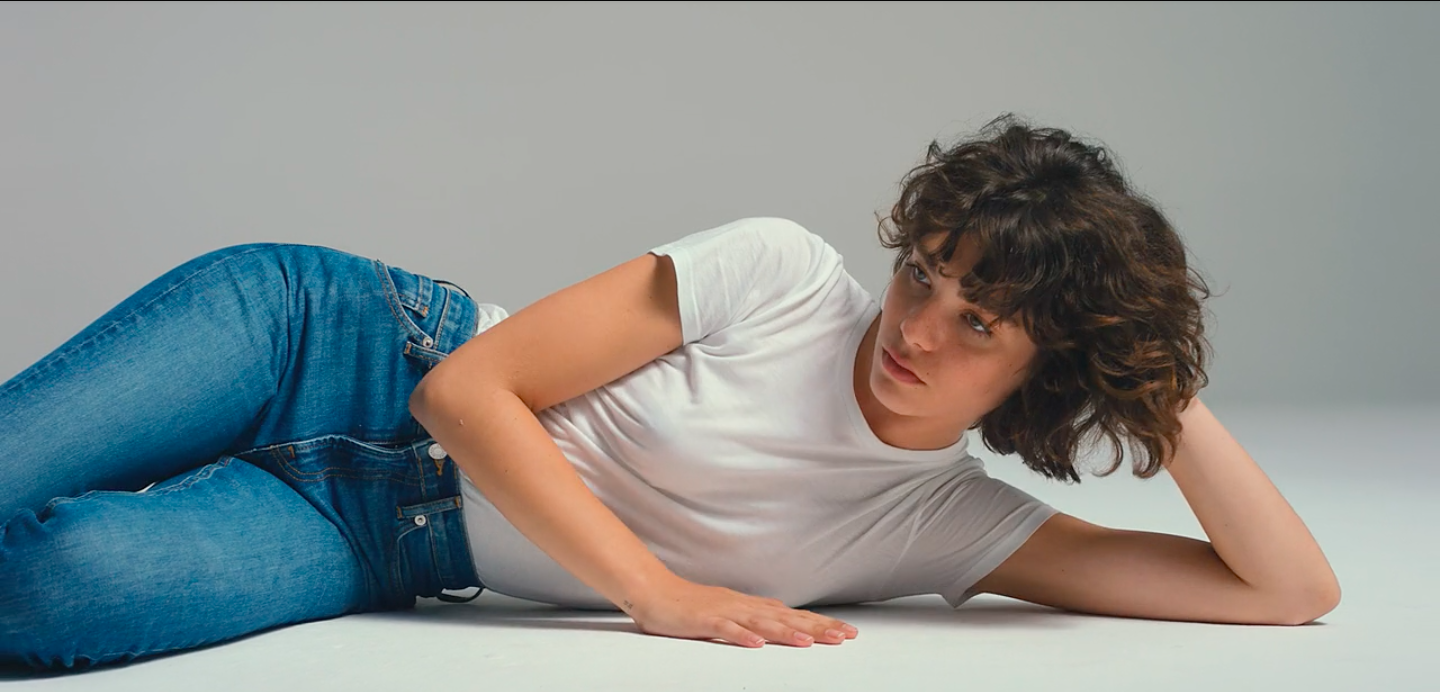 The fashion industry is not known for being particularly environmentally friendly. In fact, aside from oil, it's the second dirtiest industry in the world, taking into account the pesticides used in cotton farming, the toxic dyes used in manufacturing, the waste discarded clothing creates as well as the huge amount of natural resources used in extraction, farming, harvesting, processing, manufacturing and shipping. For example, it can take up to 650 gallons of water to create just one cotton T-shirt, and manufacturing synthetic fibers causes pollution.
Article continues below advertisement
Within the fashion industry, denim is the most unsustainable garment to manufacture. Not only does a single pair of jeans take nearly 2700 gallons of water to produce, but the manufacturing process heavily pollutes the water. In most factories, most of the untreated waste water full of dyes and chemicals goes right back into rivers and the ocean.
In the Chinese cities of Xintang and Gurao, which manufacture a large portion of the world's denim, Greenpeace found five heavy metals (cadmium, chromium, mercury, lead and copper) in 17 out of 21 water and sediment samples, and people on the region have died from chemical poisoning.
With this backdrop, the San Francisco-based "radically transparent," sustainable fashion manufacturer and retailer Everlane has stayed out of the denim game – until now. On Sept. 7, Everlane will release its first line of jeans, the initial step in their quest to produce the world's most sustainable denim.
Article continues below advertisement
Everlane was founded by Michael Preysman in 2011 with the release of a single white cotton t-shirt that was sustainably produced, built to last and transparently priced. Since then, the company has blossomed into a $100 million retailer offering a variety of simple, minimalistic styles for men and women, all made with an economically and eco-conscious philosophy. But it took Preysman six years to dip into denim because there were no factories "clean" enough to live up his standards.
Article continues below advertisement
Last year, however, he found the factory of his dreams. Located in the Đồng Nai Province of Vietnam, the factory was founded by Sanjeev Bahl, a Buddhist who believes in leaving the world a better place than he found it. After working in the denim industry and seeing firsthand the environmental destruction cause by the factories, Bahl's mission became opening an eco-friendly factory.
Article continues below advertisement
In addition to using solar power and harvested rainwater, Dahl's factory also uses technology to reduce some of the pollution associated with denim making, and recycles 98 percent of the water. With reverse osmosis, the indigo- and chemical-polluted water is filtered into water clean enough to drink. The waste that is left behind is combined with cement to create bricks, which are used to build homes for people in need.
"We wanted to make denim from the beginning," Preysman told Fast Company. "Now, we can find the right partner, and this partner is also interested in us. You're going to see a lot more of this as we scale."
Beyond the factory, however, Preysman also wanted to make sure that Everlane's jeans functioned sustainably out in the world. With the rise of fast fashion, cheap clothing is essentially becoming disposable: According to the Environmental Protection Agency, 15.1 million tons of textile waste was generated in 2013, of which 12.8 million tons were discarded. Preysman didn't want Everlane's jeans to fall into this waste. Instead, he and his team designed their denim to be slightly heavier (so they'll last longer), have a classic cut (so they'll be in style longer) and snap back into shape after each wear (so you can save water by washing them less).