Brizi Baby Cleans Urban Smog To Give Your Child Fresh Air
Brizi Baby filters contaminants in the air to keep the air round them as clean as possible.
Urban air pollution isn't just an issue that we have to protect our planet in the long term. It impacts us right now with seven million premature deaths annually around the world from inhaling toxic contaminants. In order to protect children, a London startup has created a filtering system that can clean up to 80 percent of the air they breathe.
Article continues below advertisement
In nearly all of the United Kingdom's cities, nitrogen dioxide has reached above the legal limits with diesel car exhaust in the last seven years. Those particles that are inhaled could turn into health problems, especially for babies and children that are still developing. Brizi has created their first product, the Brizi Baby, that filters those contaminants in the air to keep the air round them as clean as possible.
The Brizi Baby is a cushioned fan filter add-on for prams and strollers. When activated, the product will automatically turn on and clean the air when an additional Brizi Sensor detects harmful gases above standard levels. There's a carbon layer in the filter that removes the gas and an additional fabric layer that pulls nasty particles out of the air at 2.5 micrometers or less.
Article continues below advertisement
Startup founder Yosi Romano got the idea after becoming more aware of what her newborn daughter could be inhaling from the busy urban streets. According to the Kickstarter page, the device "delivers 1.5 litres of clean, filtered air to the child's breathing area every 10 seconds" when it detects the harmful chemicals.
Article continues below advertisement
"When we tested Brizi Baby in a real-world scenario, it reduced the airborne pollution levels by at least 49%, creating a much cleaner breathing zone for children sitting in prams," Professor Prashant Kumar, Director for the Global Centre for Clean Air Research (GCARE), said in the company press release. "When tested near idling vehicles on the road, this reduction in pollution rose to 80%."
There's also a free mobile app that can be downloaded to compliment the Brizi Sensor. When connected to a phone or tablet via Bluetooth, data from the device will be transmitted to let users know exactly how much emissions are in the area. It also has a real-time air pollution map to help people pick the best routes to take a walk with their child.
Article continues below advertisement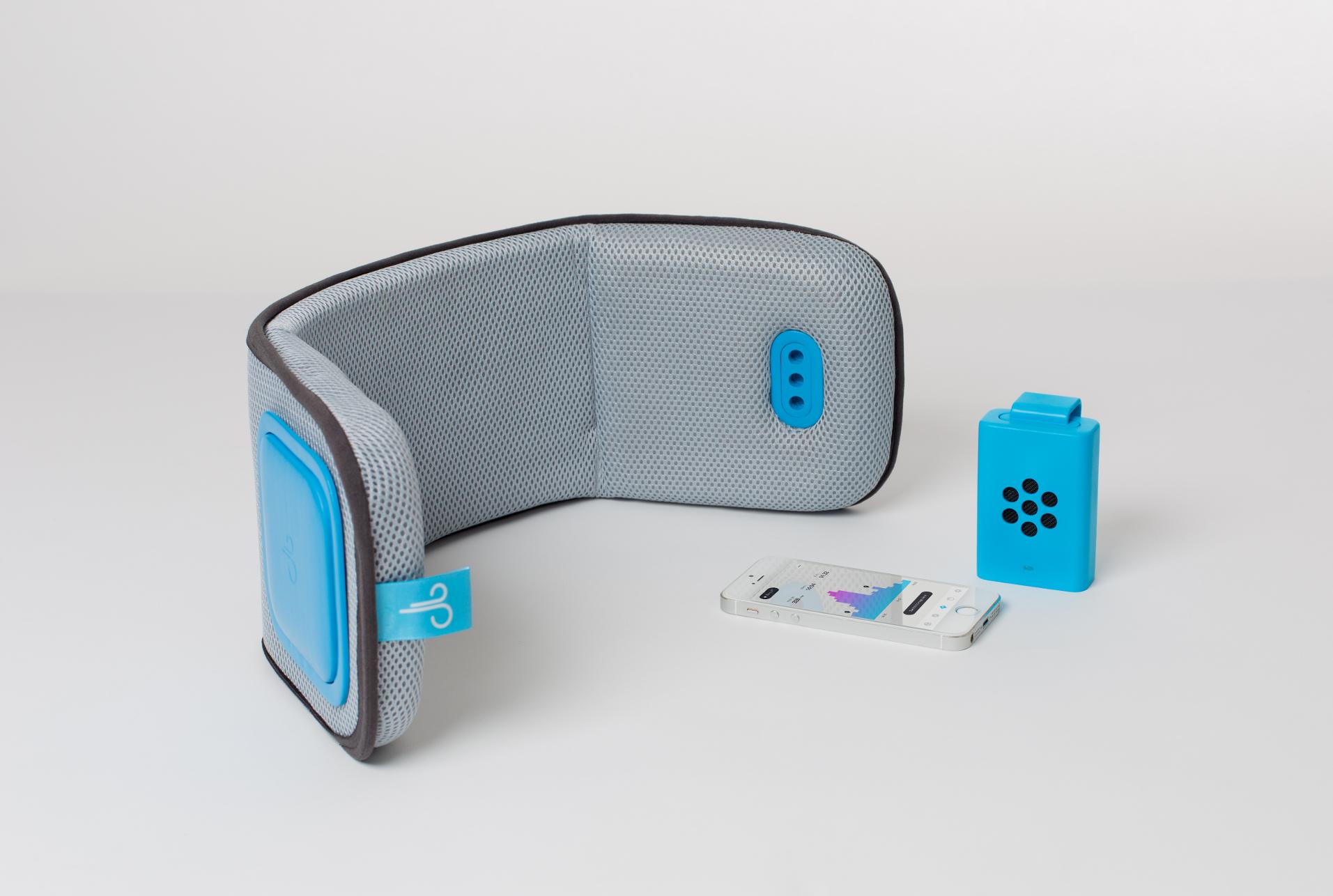 Since the Brizi Sensor detects pollution and can work with the mobile app itself, it's an ideal standalone product for those that like to exercise outside. In similar fashion, it can show the safer routes to run or ride a bike through. The product will also be available separately, but every Brizi Baby cushion will include a Brizi Sensor.
The Kickstarter for the Brizi Baby launched back on Monday, September 18th, and the goal is set at $141,664 US with a delivery date of this November. The product is intended for infants and children up to the age of four, a time when they're extremely vulnerable to particles in the air as their bodies develop. Both devices include a rechargeable battery and should last up to 24 hours on each charge.