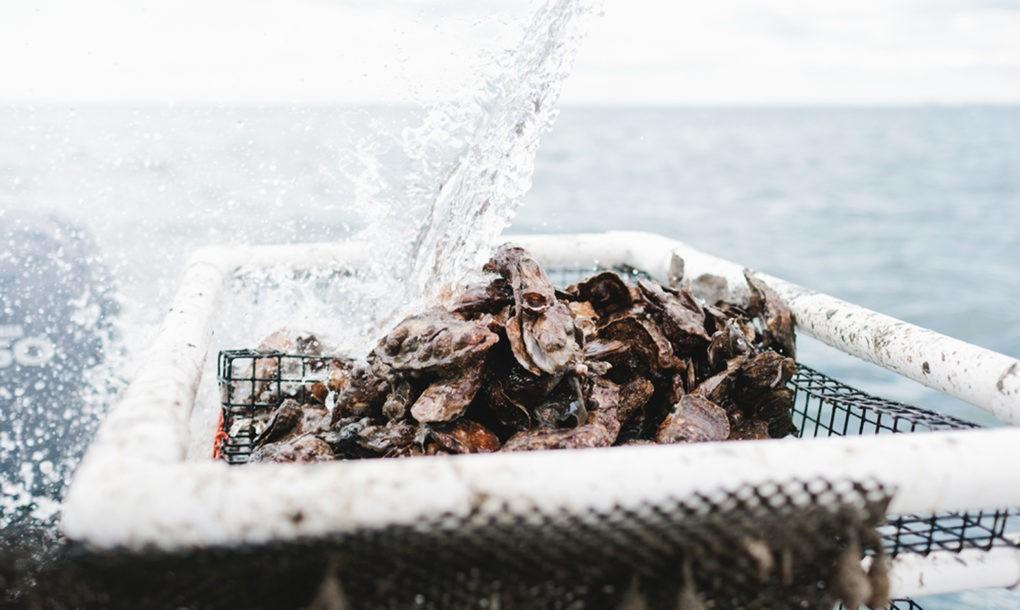 These Floating Farms Can Help Regenerate The World's Oceans
By Tessa Love
Get green news right to your inbox!
Thanks for signing up!
Oceans cover over two-thirds of the planet's surface and are home to at least a million known species of plants and animals that rely on the health of the seas for survival. On top of that, we humans have relied on the oceans for sustenance for a long time. But in light of pollution, climate change and overfishing, the ocean's ecosystems are dying at a rapid rate. Over 85 percent of the world's fisheries have been pushed to or beyond their biological limits, according to the World Wildlife Fund, coral reefs are dying, and wild-caught seafood is becoming increasingly detrimental to the health of the ocean.
In light of these grim realities, environmentalists, activists and innovators across sectors are working to build more sustainable systems for harvesting food from the ocean. The latest comes from GreenWave, "an ocean farmer and fisherman-run organization dedicated to building a new blue-green economy that creates jobs, mitigates climate change and grows healthy food for local communities," according to their website. Their bright idea? Floating farms that regenerate the ocean while simultaneously growing sustainable crops of seaweed and shellfish.
Partially suspended on the surface of the water, these "3D farms," as founders Bren Smith and Emily Stengal call them, grow vertically down into the water where different species' grow at different levels. "Picture them as three-dimensional gardens, where seaweed, mussels and scallops grow at the top of the water column, stacked above oysters and clams below," the founders wrote in an article for National Geographic.
The farms require no inputs (i.e. water and fertilizer), making them one of the most sustainable forms of food production on the planet, and produce a high yield with a minuscule carbon footprint. And while the crops become food, fertilizer, animal feed and more, they also work to reverse the effects of climate change by sequestering carbon and rebuilding reef ecosystems: Kelp and other sea vegetables absorb up to five times the amount of carbon as land-based plants, effectively cleaning the oceans as they grow food.
If all that weren't enough, GreenWave is also committed to creating jobs and a sustainable economy. Once a commercial fisherman who admitted to pillaging the oceans, co-founder Smith wanted to make this form of farming accessible to others like him who needed a job but didn't want destroy the environment in the meantime. That's why GreenWave's farms are open source: anyone with 20 acres, a boat, and $20,000 can be up and running within one year. And to support this, GreenWave also has a Farm Startup Program – which often includes grants – to support new farmers "from permitting to purchase, and from seed to harvest."
As a testament to GreenWave's ingenuity, the company won the 2015 Fuller Challenge, one of the most prestigious sustainability prizes, which is reserved for designers, scientists and students developing whole systems solutions to humanity's most pressing problems.
"It's a stunning, relatively simple, fully-integrated strategy," said Elizabeth Thompson, executive director of the Buckminster Fuller Institute, which awards the Fuller prize. "Implemented at scale, it will have an enormous impact."
More From Green Matters
.

Food

Lab-grown meat and plant-based meat are on the rise.

.

Community

The summit will take place in mid-July.