You Can Charge This Portable Air Conditioner With Solar Panels
A new portable air conditioner runs on solar power and can work indoors or outdoors to keep you cool with 3,500 BTU of cooling power.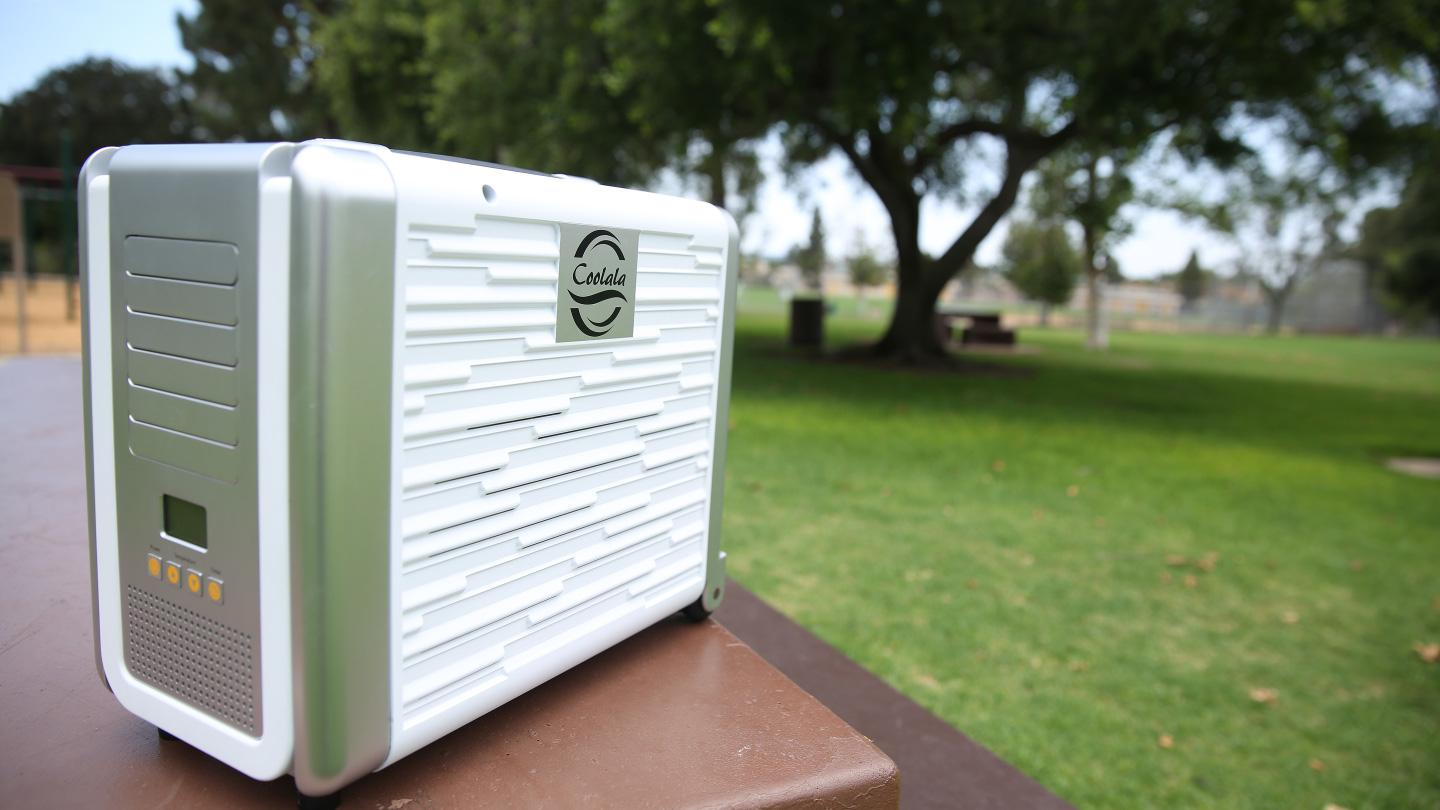 Tired of plugging in fans that never seem to really cool things off? Coolala is a new portable air conditioner that does the trick either inside or outside. It works similar to an AC unit that's commonly placed in windows and it features solar panels for maximum portability. With an optional power bank, it can also transform into a solar-powered battery station.
Article continues below advertisement
Coolala measures at just 16-by-12-by-3.5 inches with a weight of just seven pounds, and it can even be pulled around like luggage with wheels and a handle. It's able to cool off an area of 150 square feet around the product and it has 3,500 BTU of cooling power. While indoor use helps those that don't have air conditioning installed, the biggest attraction are its size and outdoor features.
Article continues below advertisement
Unlike products that require water or has very limited battery life, the Coolala can be equipped with two different Power Banks. The standard size (40,000 mAh) can run up to four hours while the "Plus" edition (60,000 mAh) can generate power for up to 7.5 hours. These Power Banks can be charged by a wall outlet or through solar panels. That means if the sun is out, the air conditioning unit can keep on trucking.
The portable solar panels have 100 watts of power with a 24 output voltage. They weigh an additional 2.2 pounds with the product. While the system can run with the solar panels alone, a Power Bank is required for extended use. Another warning -- both powerstations require significant charging time and they're bulky. The standard version can take 3.5 hours to charge while it's anywhere from 5.5 to 7 hours with the bigger edition. They also weigh around 15 pounds.
Article continues below advertisement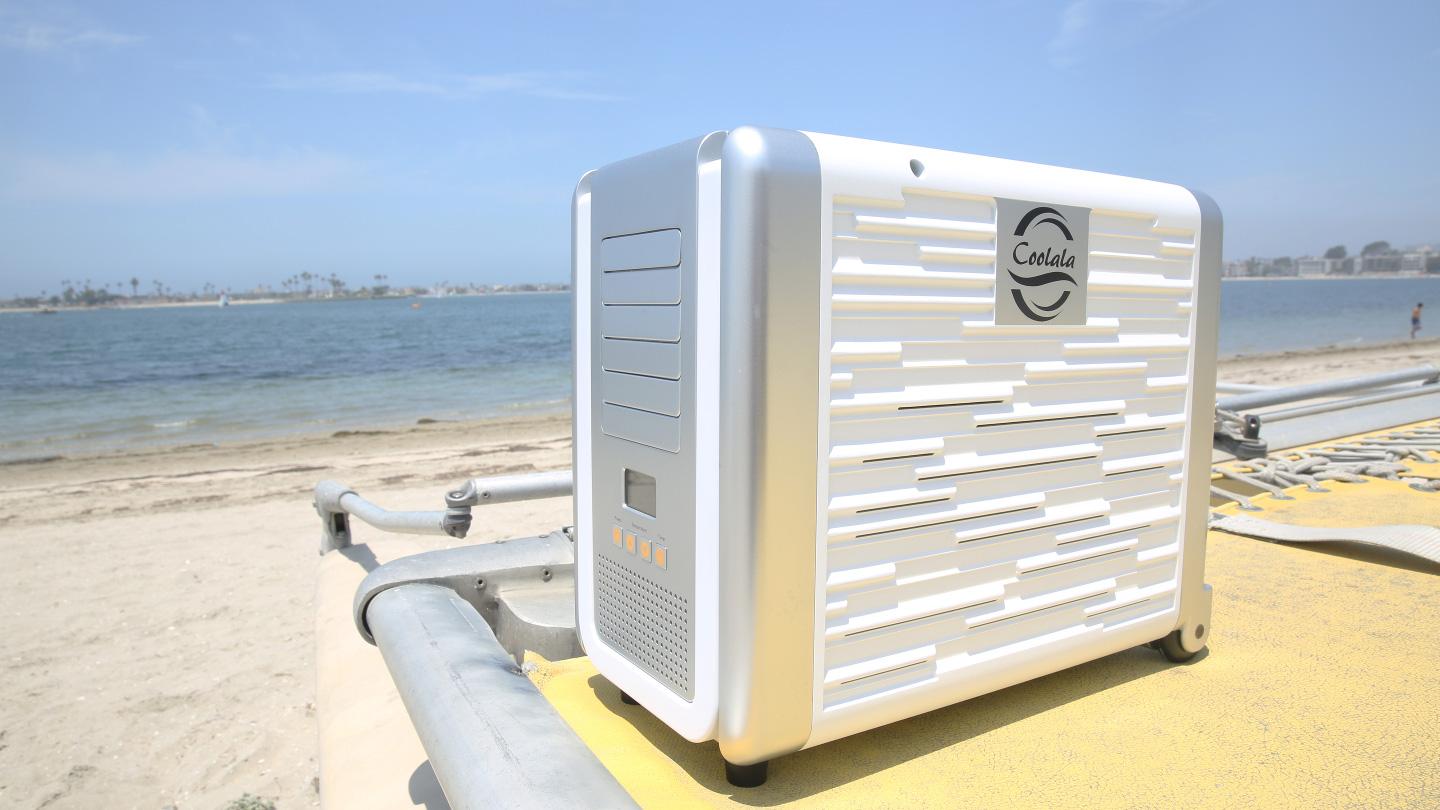 Still, the Coolala can become a portable powerstation. For those that are tailgating and need some extra charge for their mobile devices or need to plug in bluetooth speakers, it has the ability to do so with four USB ports. It includes a built-in LED lamp that folds out and can be useful during the nighttime hours, but with no sun available at that time, it better have a lot of juice available to keep going.
Coolala is currently being funded through Kickstarter and with over a month to go, it's already double its goal of just over $25,000 US. With a pledge of $442, the air-condition unit alone can be picked up at an early bird price. $491 will add in the normal Power Bank and solar panels while $618 will feature the Power Bank Plus. The product will be shipping worldwide beginning next June.