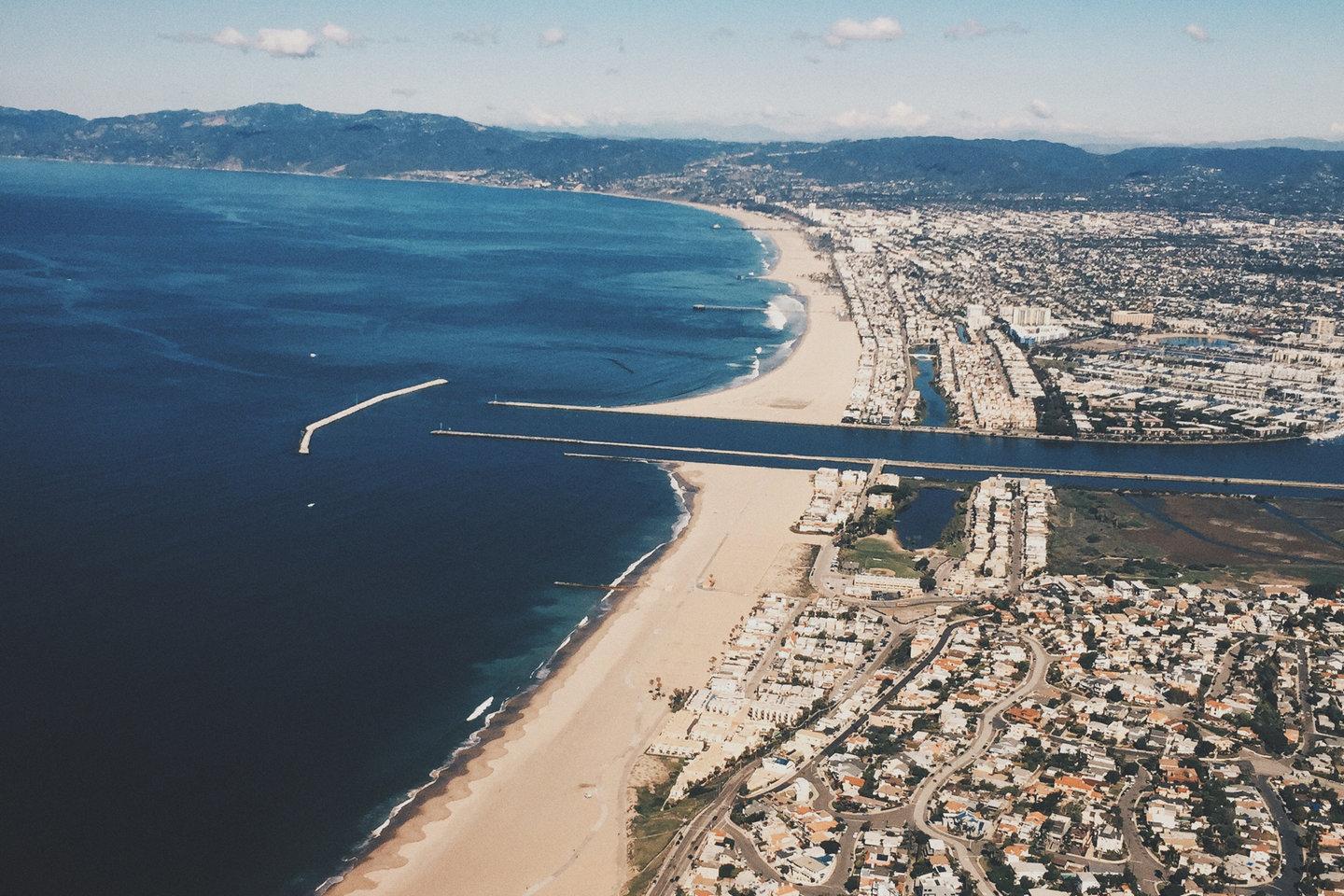 New Solar Rooftop Project Provides Energy For Over 5,000 Homes In Los Angeles
One of the largest solar rooftop projects in the world is complete at San Pedro, California, located 24 miles south of Los Angeles. Mayor Eric Garcetti announced the completion of the Westmont Solar Energy Project on Monday, making it the biggest renewable resource for the Los Angeles Department of Water and Power (LADWP).
Article continues below advertisement
The entire network consists of , or slightly over 45 acres, of solar panels on top of multiple rooftops. Its capacity of 16.4 megawatts is part of the , which will help reach a state mandated goal of sourcing one-third of their energy generation from sustainable sources. It will be able to produce over 28 million kilowatt-hours of energy per year, and that could power around 5,000 homes in the area.
Development of the site was done by PermaCity Solar and was completed through many partnerships. One of the most notable partners was EmPower America, who trained 50 veterans to help with this project. Skills ranged from piecing together the wiring to managing the workers on-site.
Article continues below advertisement
This project creates a major boost in the Garcetti's , which is focused on the environment, economy, and equity of Los Angeles. It provides a cleaner environment with a large capacity of renewable energy and it has created around 500 jobs in the area. According to the project's website, LA currently leads the nation with 225 megawatts of solar power installed and there are over 20,000 additional related jobs that have opened up because of it.
Article continues below advertisement
David H. Wright, General Manager of LADWP, acknowledges that solar will be a large part of their sustainable future: "Along with helping spur the clean energy economy in Los Angeles and meeting renewable energy goals, the expansion of local solar builds more resiliency and reliability into the power grid. Local solar systems are like mini power plants that generate power right where it is being used, saving on transmission costs and taking advantage of the city's abundant sunshine to help meet electrical demand."
The Feed-in Tariff program gives the ability for any building owner to create a solar power plant and sell their generated energy back into the electric grid. To get an example on what these properties can gain, that the Westmont project will get back $76 million in revenue over its 20-year lease. Carbon emissions would drop by the "equivalent to taking 6,000 cars off the streets."
Article continues below advertisement
Solar panels used in the Westmont project will be more efficient than others due to having an ability to absorb light on both sides. That means light taken from the reflection the roof will be taken in addition to the direct sunlight, and the panels will be elevated and slanted to get maximum potential and the ability to cool down.
California does have a problem of having , but they aren't backing down from creating new sources for its residents. The Feed-in Tariff program provides great incentive for more people to jump into the industry and it will only get better when this energy can be placed in battery storage facilities.