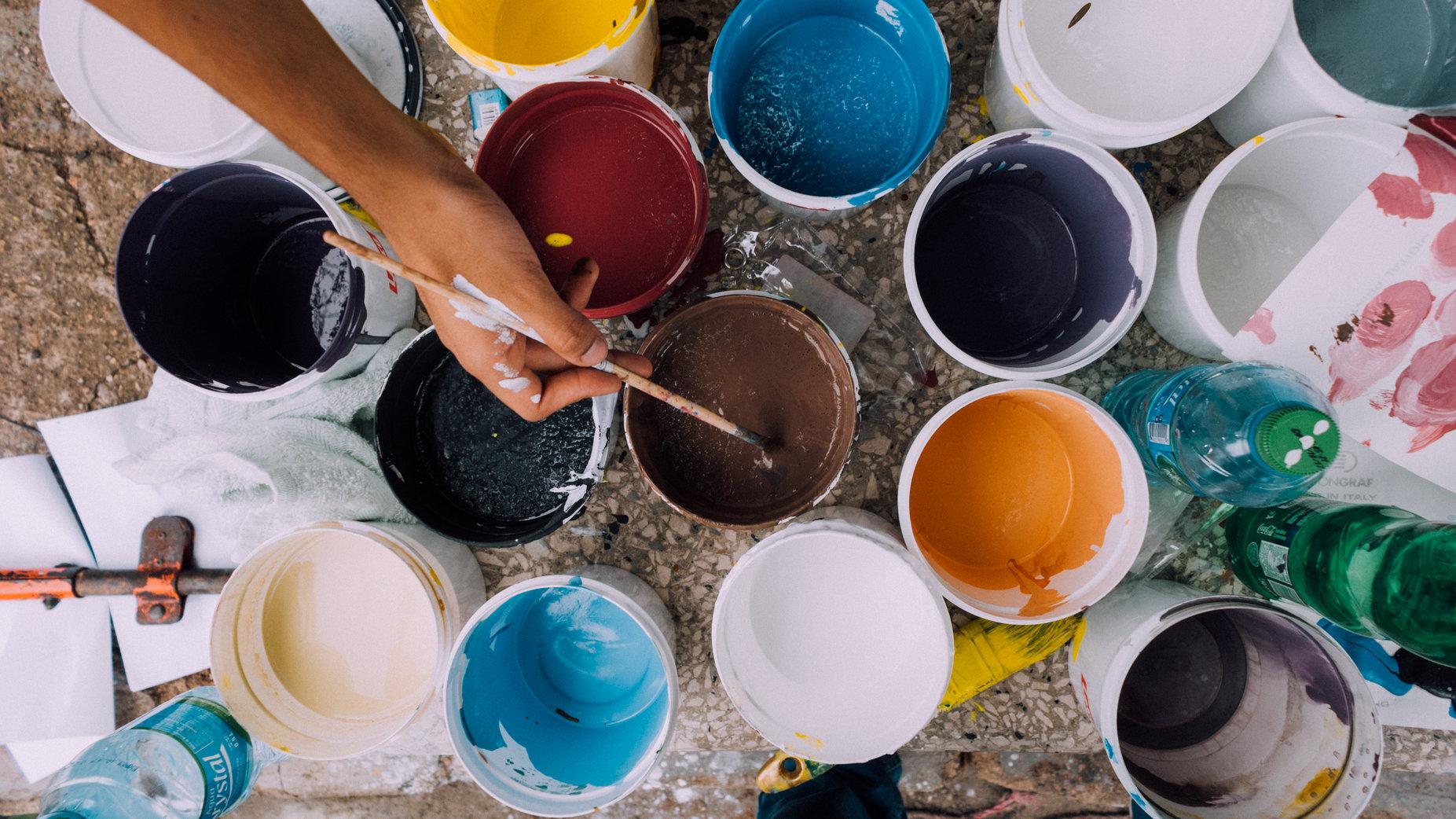 This Eco-Friendly Paint Purifies The Air And Strengthens Insulation
When it comes to being environmentally friendly, many don't consider the impact paint has. Volatile organic compounds (VOCs) are released into the air after a coat of paint is brushed onto the wall. One company in the UK has fused together a traditional painting tool and a thin conductive material to keep their paint eco-friendly.
Article continues below advertisement
The Graphene Company has released Graphenstone, a new paint that has a wealth of great features. It's made out of lime and graphene, the former being a popular ingredient in whitewash paints and the latter a conductive material mixed in with it. Lime and chalk are generally combined together to create a low-cost whitewash paint.
Article continues below advertisement
With graphene, paint becomes superconductive. It has the ability to help insulate buildings to keep the heat out and lower costs on electricity. The material absorbs the heat even in the interior of a home, and that means it will require less air conditioning to cool off the room. It can also keep heat from leaving.
Another major benefit is the ability to clean the air, doing a complete 180 on traditional paints. Lime has the ability to suck out carbon dioxide, and 98 percent of the base of Graphenstone is made out of lime. The reason for the graphene isn't just for being a conductor, as it's needed to add strength to the limewash.
Article continues below advertisement
Other paints like acrylic and oil can harm the environment. Oils are hard to clean up and often require the use of paint thinners. Acrylics are easier to clean, but they feature plastic in them. Patrick Folkes, the director at The Graphene Company, told how important paint like Graphenstone is.
Article continues below advertisement
"Graphene's inclusion in paints, coatings and other building materials exponentially enhances hardness, durability, compression, tensile strength, elasticity and coverage."
One downside to using the new paint is the length required for drying. The director also talked about how it could take up to 10 days to see a watery coat harden, but the patience is well worth it. The good news is that there are no bad-smelling fumes that are often associated with new paint on the walls.
Article continues below advertisement
Graphene's environmental impact is also debated. A team of researchers at the University of California have discovered that nanoparticles of the graphene quickly. There's also the potential of it being hazardous to humans as carbon flakes can be inhaled, but it hasn't been proven to be dangerous.
The Graphene Company has hailed their new product as "the most environmentally friendly paint in the world." Currently, it's only being sold in European markets with over 1,000 different color options. As interest gains, It's likely that it'll make it to the United States eventually.