Scotland was able to produce enough energy from renewable resources to fulfill their requirements for over a third of May. Generation from wind turbines grew rapidly in just a one-year comparison in the area. There's also been enough sunlight for multiple homes to generate over 100 percent of electricity that was required.
Wind power generation reached over 863,000 megawatt hours in the month of May, which is over 170,000 megawatt hours from the previous total in 2016. That total meets up to 46 percent of Scotland's requirements for electricity. When it comes to looking at homes, believes it's enough to supply 95 percent of the population.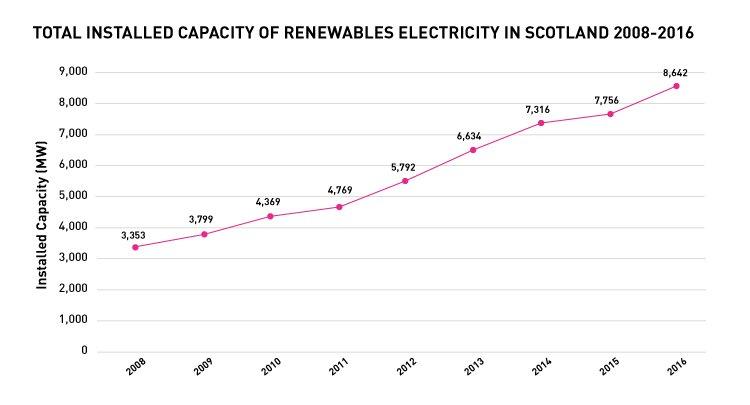 More From Green Matters
.

News

Sydney is covered in smoke from wildfires spreading along eastern Australia.

.

Food

"Our hope is that individuals leave our custody more mindful of the benefits of a reduced meat diet, both for themselves and for the planet."

.

Pets

The PACT Act is finally law.