Google's New Headquarters In London Focuses On Solar Energy
The new London HQ for Google is adopting solar energy as it's primary form of power.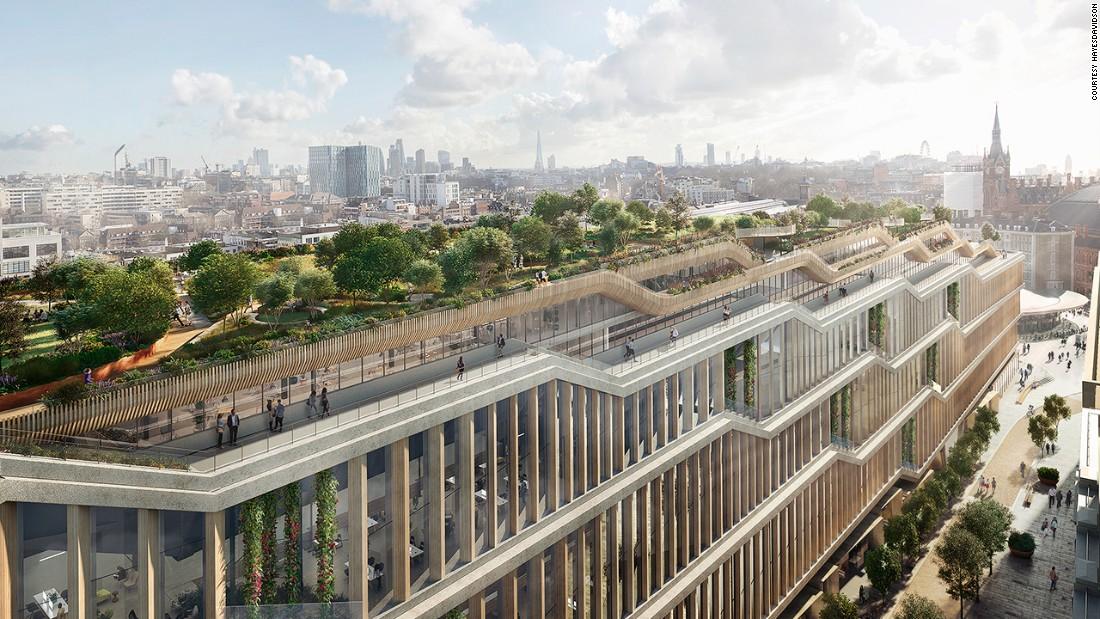 Google is in the process of opening up a new headquarters in London. It's been a long time coming as plans for the new building began back in 2013. Right now, the expectation is of a large complex that's up to 11 stories high and will occupy a campus that stretches out to 20 acres. They will also be employing over 4,000 people in the area.
Article continues below advertisement
Bjarke Ingels Group and Heatherwick Studio have been the redesigners of the extensive project. Original designs were approved in September 2013, but halted just a few months later due to Google wanting something better. Both companies were also behind the production of the Mountain View campus in California. calls it a landscraper, saying "the finished building will be longer than the Shard is tall." The Shard is a 95-story skyscraper that houses varying business offices.
Article continues below advertisement
Health and the environment will be a focus for the new building. There will be less elevators and more stairs and escalators placed at convenient locations. Similar to other headquarters that have made Google so popular to work at, there will be a large gaming area for recreational use. Employees will be able to play basketball and swim in an 80-foot pool.
They will house a parking ramp that can fit nearly 700 bicycles, but only four cars. While that continues to promote a healthy lifestyle, that's also part of the sustainability aspect of the building. Windows will stretch from floor to ceiling, but manually moving blinds won't be a factor. Motorized timber blinds can rotate a full 180 degrees to protect their employees from glare while still maximizing sunlight throughout the building.
Article continues below advertisement
Solar panels will also be installed to aid in energy production and can output nearly 20,000 kilowatt hours of electricity per year. Other features will include a system to recycle rainwater throughout the building and there will be a recycling facility located on campus. There will also be a large rooftop garden.
Article continues below advertisement
Perhaps one of the most unique features is the extremely large rooftop garden that checks in at 300 meters, or nearly 1,000 feet long. There will be a winding trim trail for runners and pedestrians to hike along the landscape. "Pause areas" are also located along the rooftop for people to soak in the greenery and to visit cafes. All of this will be sloped -- the roof won't align with the building, which creates unique views in corner rooms.
The new building will be located at King's Cross, which was regenerated back in the 1990's. After World War II, the neighborhood was mostly abandoned and later morphed into a red light district that was riddled with prostitution and drug distribution. Now, it's home to museums, libraries, two local newspapers (The Guardian, The Observer), and it could very well house one of Google's biggest buildings yet.
Permission to go ahead with production could happen as soon as the end of June. Costs would be over $773 million to build the headquarters, and Google originally spent $1.6 billion US to take over that area of King's Cross.