This Southern City Was Just Named The Greenest Place In America
Austin has just been named the Greenest Place in America by Listshacks measurements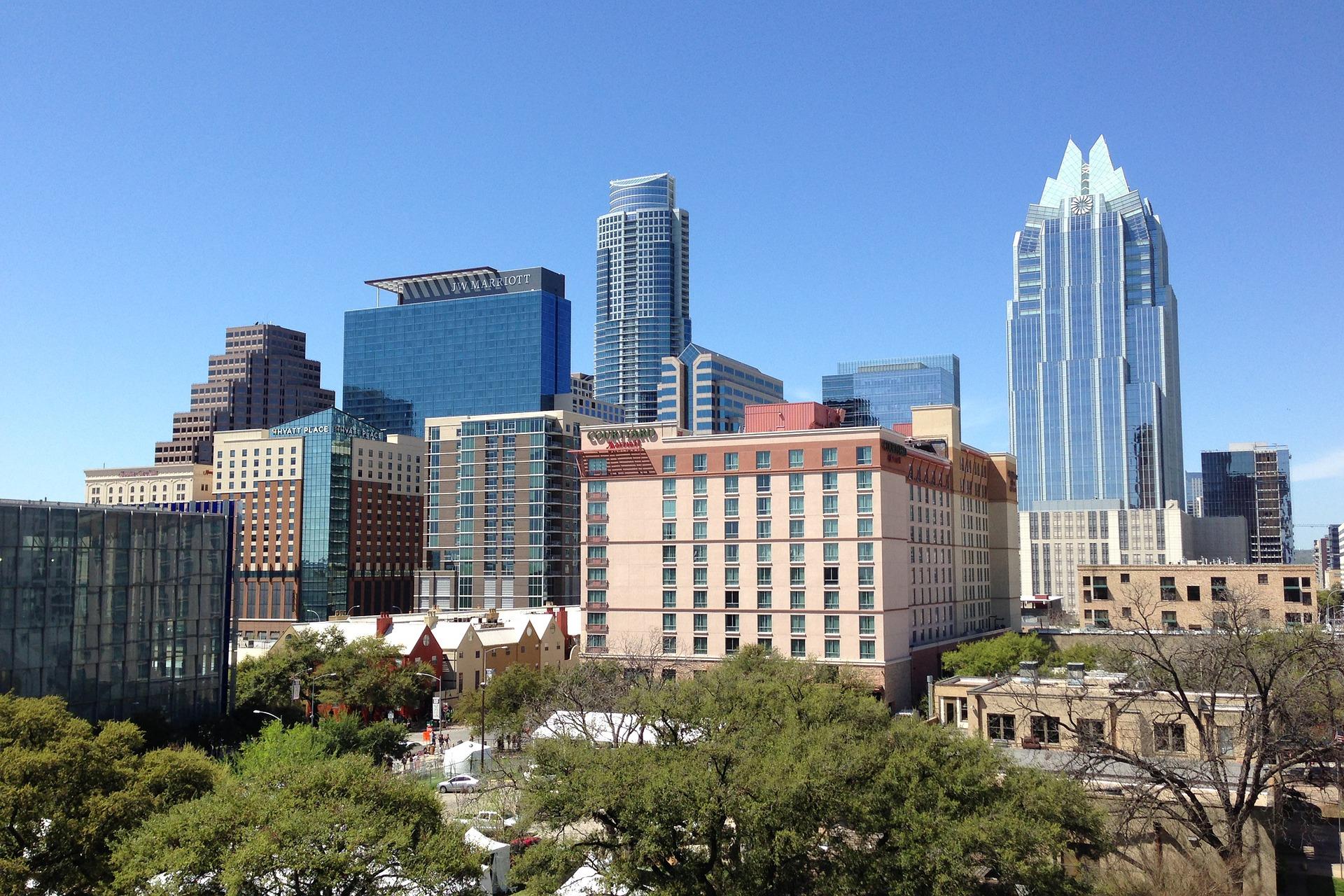 Bigger cities tend to have a bad reputation when it comes to being green. Many consider the numerous buildings and pollution output from factories and cars to be hazardous to the environment and its inhabitants. However, sheds some light on the positives with a score based on the Metropolitan Statistical Area, or MSA, of all cities with a population of one million or more. They ranked the top 10 greenest cities, and while most are found on the East and West Coasts, it might be surprising to see the home of Texas' biggest university at the top of the charts.
Article continues below advertisement
Austin, Texas, and its surrounding area of Round Rock, dominated the MSA charts by having nearly triple the amount as the second-best score. They finished at 6.476 while second-place Portland, Oregon checked in at 2.287. The huge boost in score was thanks to a high number of LEED—or Leadership in Energy and Environmental Design— certified buildings per 1,000 residents, which the category itself doubled all of the top 10 cities' total MSA score. It accounted for nearly 80 percent of the Austin-Round Rock area's final tally.
Article continues below advertisement
No other place comes close to being LEED certified. This system was put in place to gear building designers to create properties that are more sustainable for the environment. It only makes sense for Austin to hold the highest in the category as they kicked things off back in 2007 when the University of Texas received the first ever LEED certification for their Research Office Complex at the J.J. Pickle Research Campus.
Article continues below advertisement
Along with the LEED certification, four other factors were considered in the MSA score: park land in the city, bike lanes per 10,000 residents, farmers markets per 10,000 residents, and electric car plug-ins per 10,000 residents. After LEED-certified buildings, parks factored into about 14.5 percent of Austin's score. The other roughly 5 percent remaining was divided up equally among the other categories.
Article continues below advertisement
Portland, which also includes the Vancouver and Hillsboro areas, has a little more even distribution. LEED buildings account for 43.7 percent of their rating while the electric car plug-ins check in at 33.7 percent. That pales in comparison to the San Jose area that features 54.5 percent of their ranking with electric car plug-ins. This area, which also includes Sunnyvale and Santa Clara, is one of the rare places on the list that did not have LEED buildings as the majority of their score in the top 10.
Article continues below advertisement
Only San Francisco shares that characteristic with 41.6 percent dedicated to being LEED certified. That area, which included Oakland and Hayward, had the most overall equal distribution -- electric car plug-ins factored at 30 percent, farmers markets at 15.4 percent, and parkland at 10.8 percent.
Washington, DC; Boston, Massachusetts; and New York, New York, round out the bigger places along the East Coast that are more sustainable than the rest. The lone city that isn't on a coast or on Texas that cracked the top 10 was Cincinnati, Ohio.