Pumpkin Composting Events, to Ensure Your Pumpkin Is Properly Disposed Of After Halloween
Instead of throwing your pumpkins in the trash after Halloween, consider composting them at a pumpkin composting event after the holiday ends.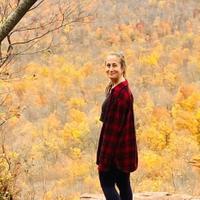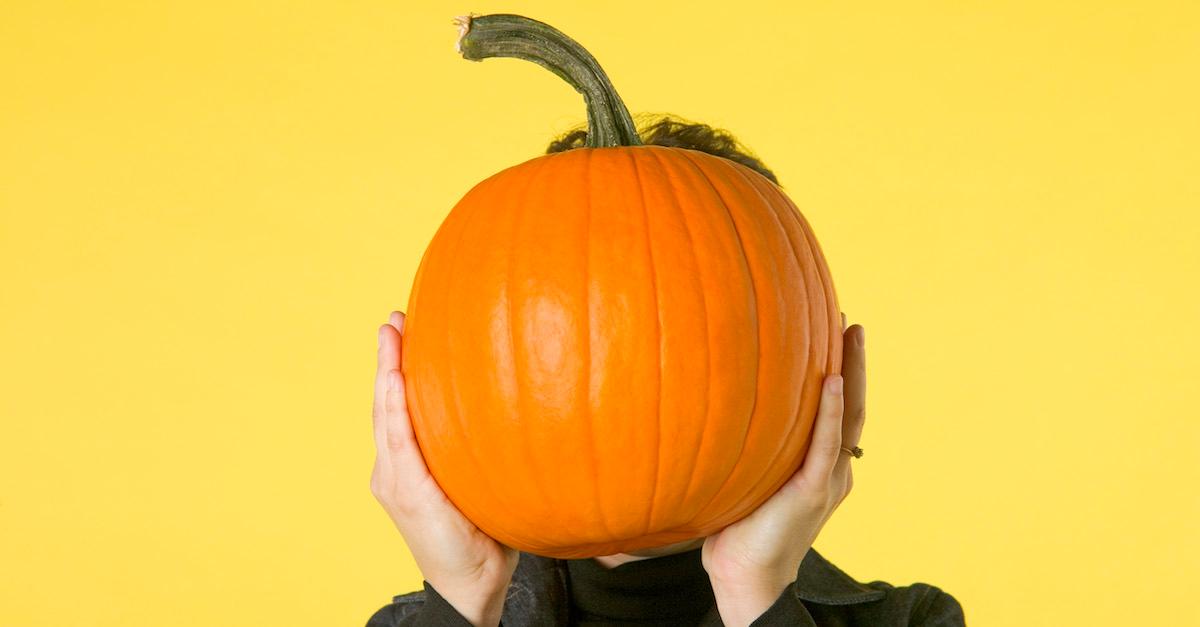 Halloween generally leaves us with an abundance of trash — candy wrappers, beer cans, and pumpkins are only a few of the items that may wind up being tossed.
And while wrappers are generally destined for landfill trash, and beer cans are recyclable (as long as they're empty!), many are unclear on how to dispose of pumpkins. While you may be tempted to toss 'em in the landfill trash, they are actually compostable — and depending on where you live, you might be able to bring them to a free pumpkin composting event.
Article continues below advertisement
Buffalo River Compost is just one organization hosting free pumpkin collection event in Buffalo, N.Y., after the holiday.
"Year after year, people do not know what to do with their pumpkins after Halloween and often end up throwing them in the trash, where they take up space at area landfills," Senior Sustainability Manager of the organization's parent company, NOCO, Bobbie Thoman stated via WKBW.
"This year, we're hosting a drop off for your leftover pumpkins to be turned into compost, ultimately putting them back into the soils in our community," she continued.
"By partnering with Good Neighbors Compost, this type of event is another way to also grow awareness around composting and the benefits it has on our environment and community."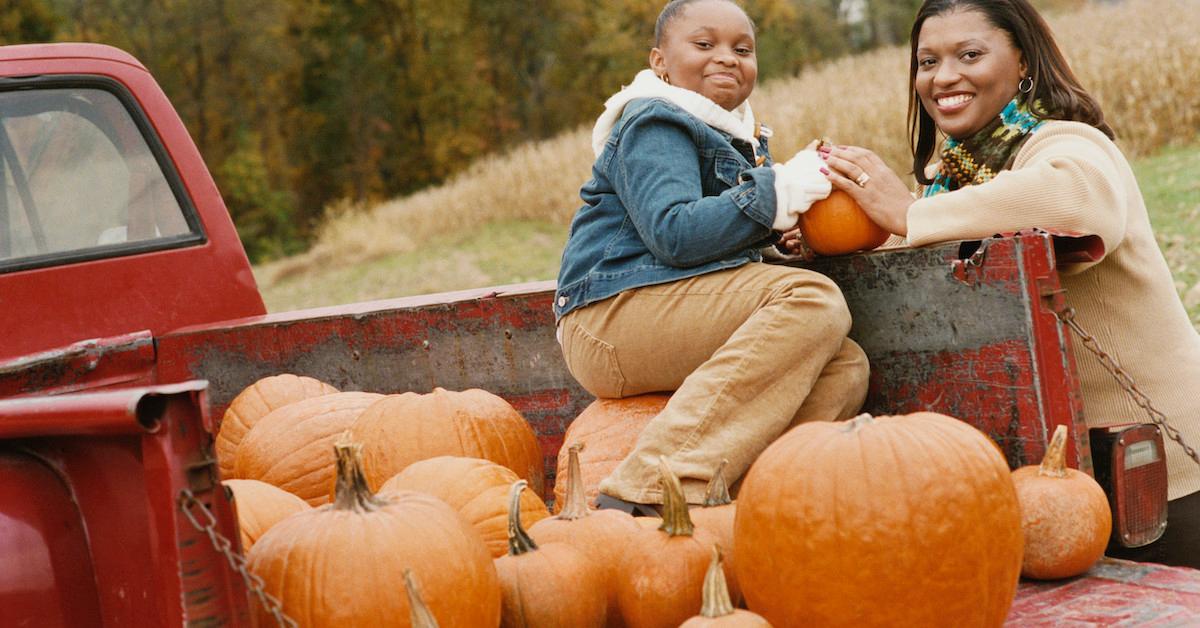 Are pumpkins compostable?
Whether your pumpkin hasn't stood the test of time, or if it's succumbing to the elements, it will likely be at the end of its life after Halloween ends. And if that's the case, pumpkins are a "great addition" to any compost pile, according to Earth911.
After removing any candles, tea lights, or any other decorations you added, you can toss them in your compost pile or bin. Don't do this if you've added any glitter, jewels, or sealant. Remove the seeds, too, so they don't grow new pumpkins.
It's also recommended that you smash the pumpkin beforehand, to break it down faster. If you don't have a compost bin or a formal pile, though, Earth911 says you can bury the smashed pumpkin in a hole in your yard, to let it biodegrade in the winter soil.
And if you don't have a yard, or would rather have someone else take care of it, you're in luck — there are special pumpkin composting events across the country after Halloween, to wrap up the holiday with your community, sustainably.
Pumpkin composting events near you, for eco-friendly community fun: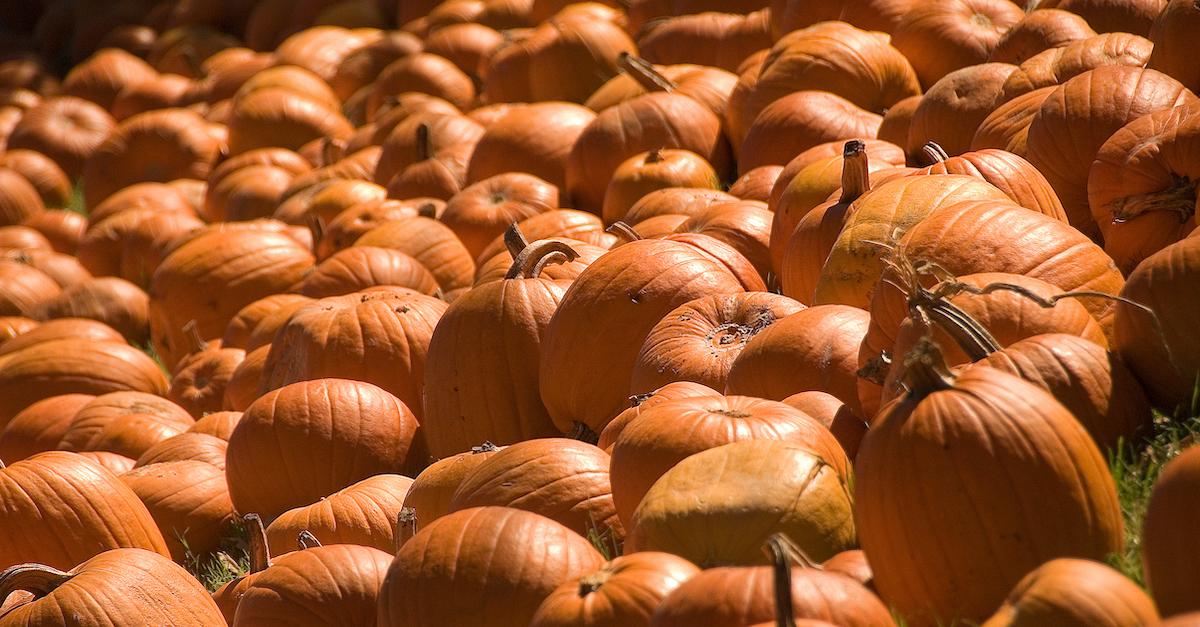 Buffalo, N.Y.
Washington D.C. and Northern Virginia
Washington D.C.-based organization, Compost Cab, has organized a pumpkin composting program with 14 markets across northern Virginia and Washington D.C. They ask that candles, wax, and other materials are removed, and that you smash them ahead of time in a compostable bag. Check the caption of the Instagram post above, to find out which markets are participating.
Thunder Bay, Ontario, Canada
After removing candles, plastic bags, or trash from your pumpkins, the Canadian city of Thunder Bay. Ontario sets up Pumpkin Compost Bins from Nov. 1, for about 10 days. You can find them at the following locations:
The Westfort Playfield on Neebing Avenue
Intercity Shopping Centre overflow parking, on the east side of Memorial
County Fair Plaza
Article continues below advertisement
The city has been composting pumpkins since 1995, as part of Waste Reduction Week, and it's since diverted 400 pounds of pumpkins from the city's landfill. The pumpkin is mashed in with a blend of leaves, yard, and wood waste, and turned into free compost for the city's residents to pick up in the spring.
Article continues below advertisement
SCARCE coordinates pumpkin and jack-o-lantern smashing events nationwide.
Every year on the weekend after Halloween, nonprofit organization, SCARCE, coordinates pumpkin and jack-o-lantern smashes across Illinois. The organization composted over 242 tons of pumpkins in 2021 alone, keeping unnecessary materials out of landfill and providing soil with rich nutrients since it started these events so many years ago. MyKidList has listed all 40 pumpkin collections this year statewide, that you won't want to miss.
Article continues below advertisement
Some cities allow residents to add them to leaf collection bags, to be disposed of with yard waste.
In cities such as Norwood, Mass. and Madison, Wisc., residents can dump old pumpkins with leaf collection bags, so they can be composted with yard waste, according to Earth911. Check with your local municipality to see if that's the case in your area, too.