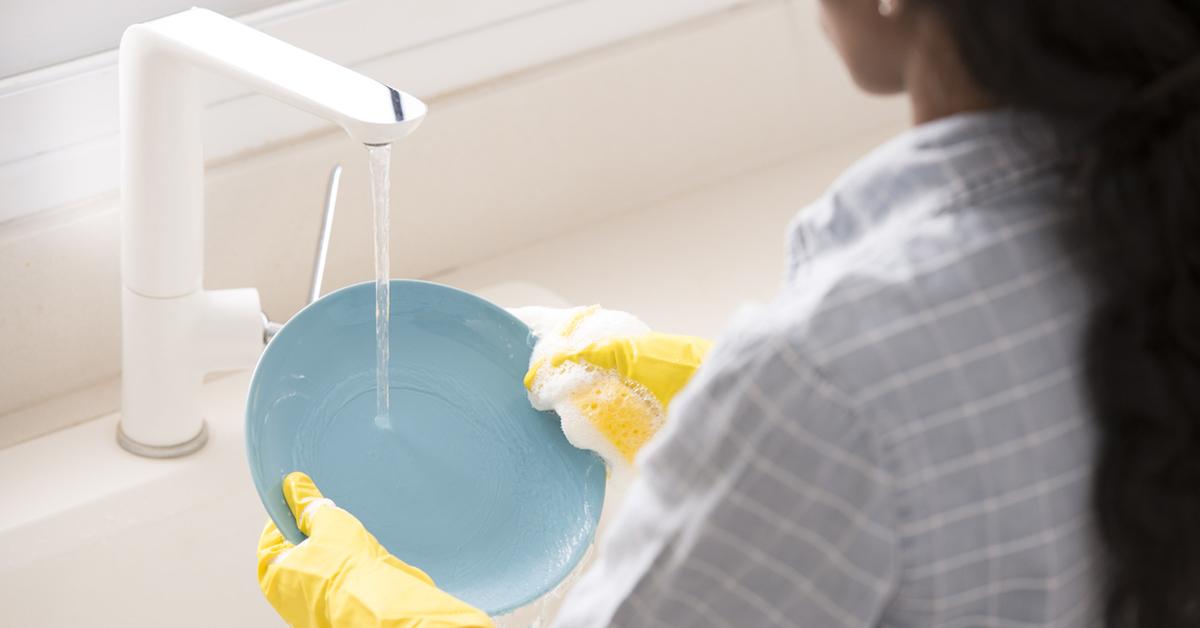 How to Wash Dishes Zero-Waste
Your dishwashing routine might not exactly be the first thing that comes to mind when thinking about sustainability. But believe it or not, how you wash your dishes definitely has an impact on our environment. That's why it's important to make as many eco-conscious decisions as possible, even when it comes to dishwashing.
Article continues below advertisement
Plastic bristles go down our sinks and end up in our waterways. These rogue microplastics negatively contribute to issues with our ecosystems, poison and kill marine life, and make their way back to our own water through filtration systems. The number one way to stop these microplastics from affecting our ecosystems, marine life, and even ourselves is to adhere to a more zero waste, environmentally-friendly dishwashing routine.
Keep reading to learn how to wash dishes zero-waste and to check out different zero-waste dishwashing options!
Article continues below advertisement