How to Wash Dishes Zero-Waste
Find out how you can eliminate waste when it comes to doing your dishes.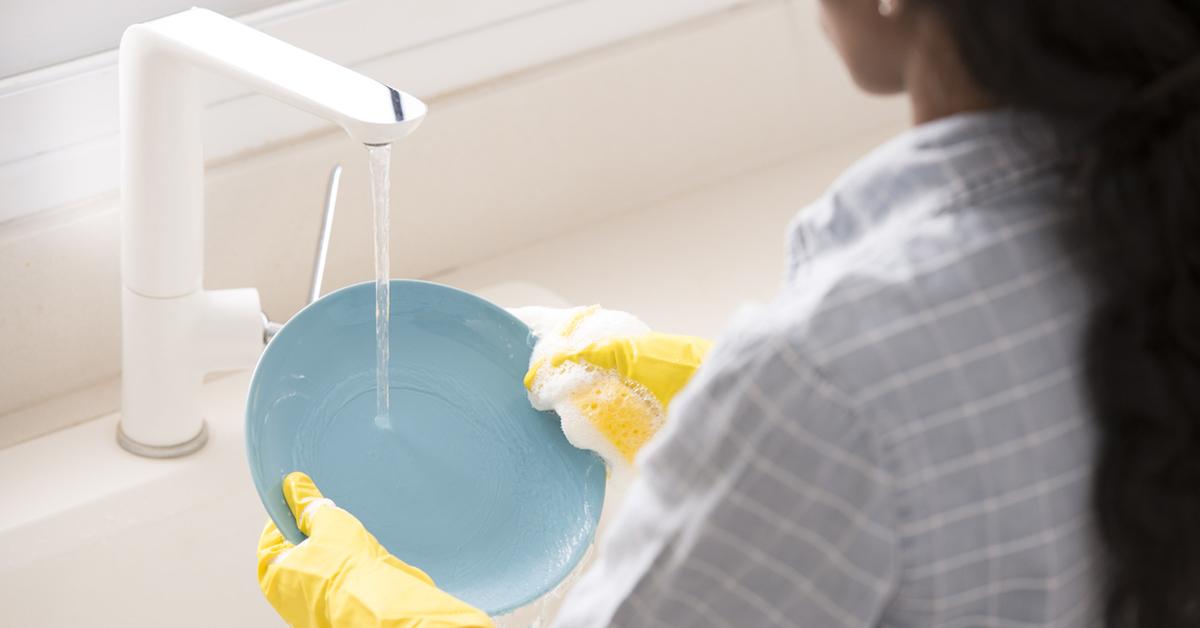 Your dishwashing routine might not exactly be the first thing that comes to mind when thinking about sustainability. But believe it or not, how you wash your dishes definitely has an impact on our environment. That's why it's important to make as many eco-conscious decisions as possible, even when it comes to dishwashing.
Article continues below advertisement
Plastic bristles go down our sinks and end up in our waterways. These rogue microplastics negatively contribute to issues with our ecosystems, poison and kill marine life, and make their way back to our own water through filtration systems. The number one way to stop these microplastics from affecting our ecosystems, marine life, and even ourselves is to adhere to a more zero waste, environmentally-friendly dishwashing routine.
Keep reading to learn how to wash dishes zero-waste and to check out different zero-waste dishwashing options!
Article continues below advertisement
Silicone sponge
Article continues below advertisement
Silicone sponges are a more sustainable dish-washing option than conventional sponges because they have a lifespan of up to a year. Because they are non-porous, silicone sponges do not house germs the way that synthetic sponges made from wood pulp cellulose, chemical softeners, bleaches, and dyes do. Silicone sponges also work wonders for scrubbing potatoes, tomatoes, and other dirty dozen vegetables. To clean, just throw it in the dishwasher.
Plastic-free dish-washing brush
Article continues below advertisement
Another alternative is a plastic-free dish-washing brush. It's really important here to spring for the plastic-free option, as plastic bristles travel down our sinks, which ends in contaminated waterways.
Some dish-washing brushes, like this one from Life Without Plastic, are made from sustainably-harvested wood, the bristles from plants, like Tampico fibers from the agave palm tree. Make sure the dish-washing brush you use can be composted at the end of its life. The natural fibers in this brush are gentle on dishes, tough on grime, and non-toxic to the environment.
Article continues below advertisement
Copper scrubber
Article continues below advertisement
For those hard-to-clean pots and pans, a copper scrubber is more effective at cutting through grease and dirt than any kind of sponge or washing brush. Copper scrubbers like this one from Life Without Plastic do wonders on pans, ovens, ceramic cooktops, glass, and stainless steel—famously difficult materials to clean. Copper is a soft metal, non-abrasive, and because the threads are so fine, they're expert-level at washing away food and grime. Totally recyclable, durable, and machine washable, the only surfaces copper scrubbers aren't recommended for are non-stick pans.
Castile soap
Article continues below advertisement
Basically heralded in the zero-waste community for its flexibility and wide range of uses, castile soap is one of the most sustainable dish soap options. Castile soap comes in a large container and can be used for everything from dishes to laundry to scrubbing stains. It's all-natural and non-toxic, as it's made from olive oil, and is safe for sensitive skin. It naturally possesses antibacterial properties that kill nasty bacteria and because it doesn't contain any fragrance, additives, or fillers, Castile soap is considered suitable for people with allergies.
To use on dishes, measure two tablespoons of Castile soap per large sink of water. Add one cup of white vinegar to a mixture of the soap and water for best results.
Article continues below advertisement
Vegetable brush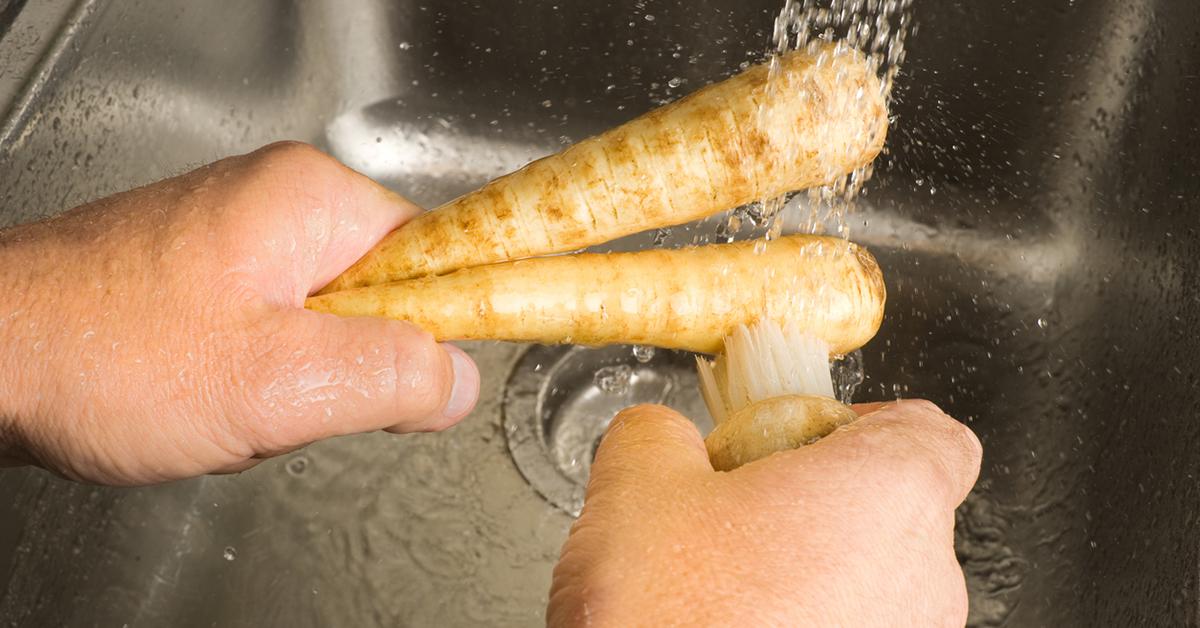 The thought behind vegetable/fruit brushes is that they thoroughly scrub fruits and veggies that require a good scrub to remove pesticide residue. While most silicone sponges can do this job adequately, some people prefer the specific veggie/fruit brush for scrubbing Dirty Dozens. Hard bristles, like the ones on this Life Without Plastic veggie brush, are perfect for scrubbing vegetables and fruits with tough skins, like pears, potatoes, and carrots. The bristles on this one are naturally made from Tampico fiber and union mixed plant fiber. No matter where you purchase a brush from, make sure it is always sustainably-sourced, plastic-free, and compostable at the end of its life. It's essential that the bristles be compostable and natural, that way you don't have to worry about microplastics entering our waterways.