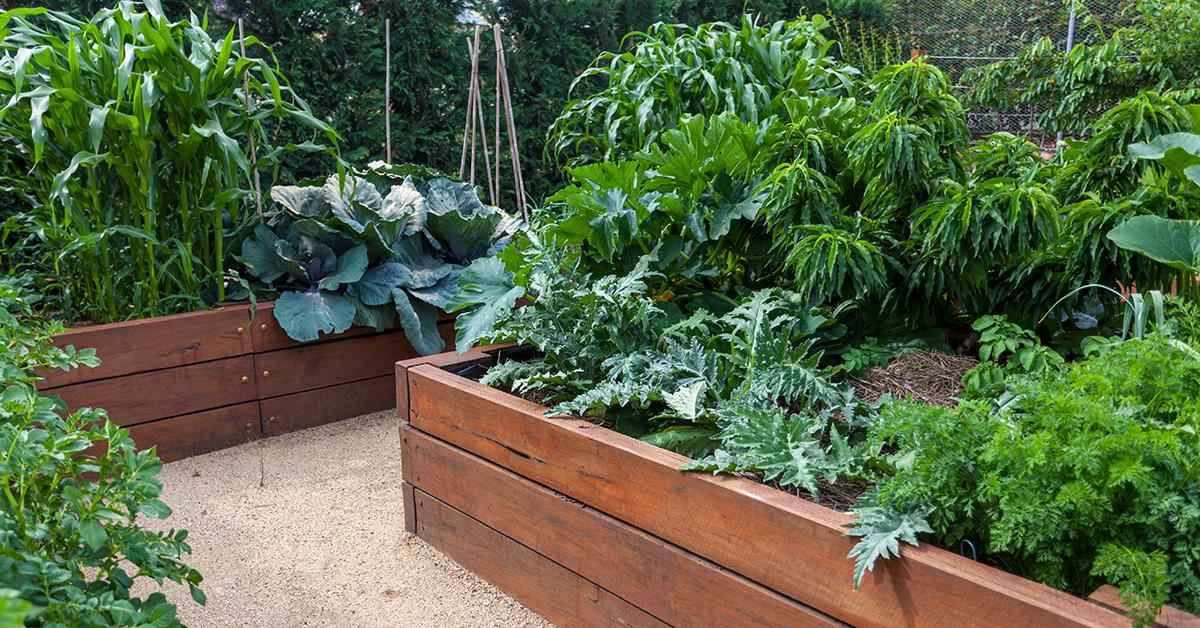 5 Urban Farms Around The U.S. Changing Their Communities For The Better
By Koty Neelis
Get green news right to your inbox!
Thanks for signing up!
In abandoned lots, in parks, on rooftops, and even in hospitals, urban farming is thriving. As more people want to know where their food comes from, community leaders across the country are seeking creative ways to grow fresh produce for residents in their city. But urban agricultural does more than just provide access to locally grown food — it boosts economic growth, lowers carbon emissions, and tackles issues surrounding environmental degradation, public health, poverty, and more by giving people greater control over the food system.

From quarter-acre farms run by elementary students to green roof gardens feeding thousands, here are a few urban farming projects aiming to make their community a better place.
1. Detroit Dirt
Detroit Dirt's mission is to create a zero-waste mindset throughout communities and drive forward a low-carbon economy. It's a compost company that helps complete the "circle of life" in food production by regenerating waste into resources. Pashon Murray, the leader behind the composting revolution in Detroit, is diverting tens of thousands of tons of food waste a year away from landfills and into a closed-loop composting system Murray built entirely from the ground up.
2. Boston Medical Center
As more hospitals move towards growing their own food for their patients and the community, one New England hospital has become a leader in this movement by placing a farm right on the hospital's rooftop. Boston Medical Center is not only the largest rooftop farm in Boston, but it's also first hospital-based rooftop farm in Massachusetts. The 7,000 square foot farm grows more than 25 crops and aims to generate 15,000 pounds of food every season, along with a couple of beehives to produce honey.
3. Ohio City Farm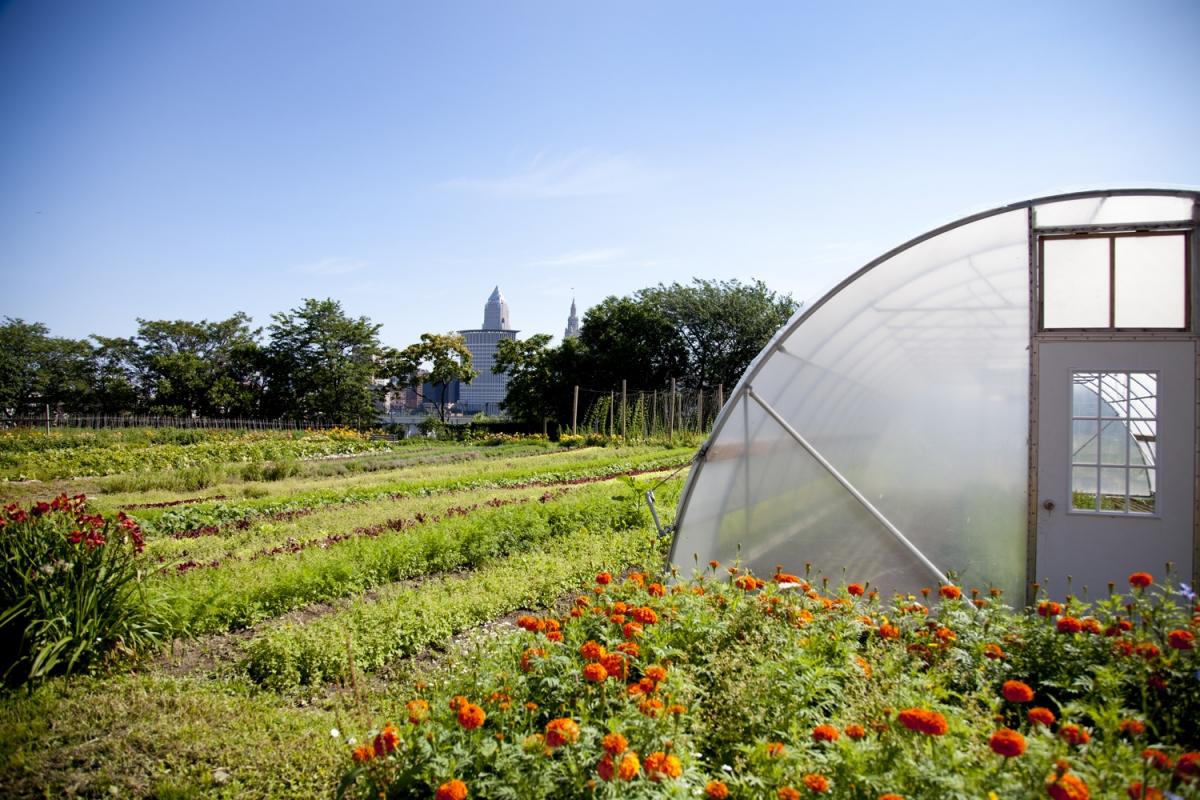 Located in Cleveland, Ohio, Ohio City Farm is one of the largest contiguous urban farms in the United States. With over six acres, the farm aims to provide fresh, local, and healthy food to Cleveland's underserved residents, while also boosting the local food economy and teaching the community about healthy eating. It's also home to Refugee Response, an employment training program that helps the city's newest immigrants acquire the needed skills to succeed in their new communities by growing and selling organically farmed fresh produce
4. SAVOR…Chicago
Located on top of McCormick Place (the largest convention center in North America), this roof top farm is the largest soil-based rooftop farm in the Midwest, according to the Chicago Botanic Garden, which maintains the farm through its Windy City Harvest program. SAVOR serves about 3 million people a year at McCormick Place and has been recognized for its sustainability leadership and innovation including Green Seal Certification and International APEX certification in sustainability.
5. Acta Non Verba
Located in Oakland, CA, Acta Non Verba is a youth urban farm that's planned, planted, harvested, and sold by local elementary and middle school-aged kids. Founded and led mainly by women of color from the surrounding neighborhood and larger community, the quarter-acre nonprofit farm aims to challenge oppressive dynamics and environment with urban farming. ANV designs their monthly farm days, camps, and after-school program, so that young children have the opportunity to experience nature in a safe and welcoming green space, learning, creating, and accessing healthy, nature-based experiences that will empower them.
More From Green Matters
.

Home

If you think vinegar is just for pickling vegetables or for making homemade dressings, then prepare to be amazed by all the surprisingly wonderful things vinegar can do around the house.

.

Home

Your actions can make a difference.

.

Home

Interested in finding out how to use soap nuts in your laundry routine?