Period-Proof Activewear to Wear During Your Next "Time of the Month" Workout
Working out during your time of the month isn't fun, but period-proof activewear makes it a little easier, cheaper, and more sustainable.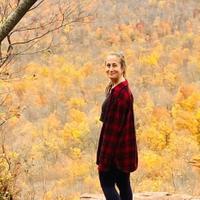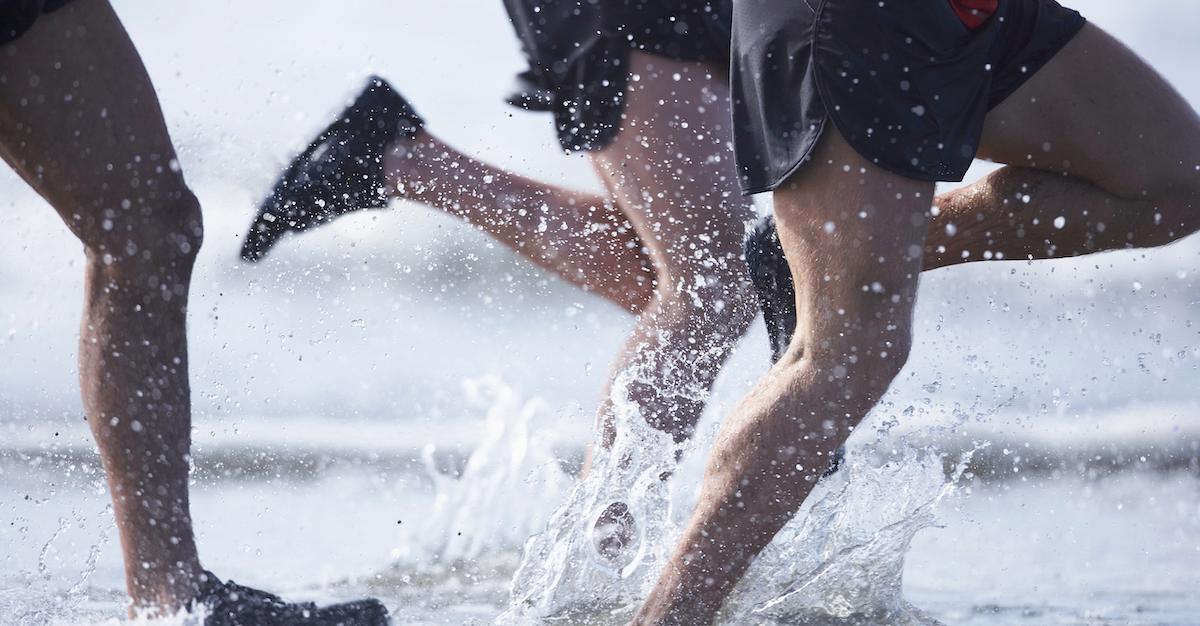 Exercising during your period can be difficult — and the possibility of leakage makes it 10 times worse. But so many brands now offer period-proof activewear, making workouts during "that time of the month" so much less excruciating. And while it's bound to make you feel more comfortable, forgoing your usual tampon or pad will do something good for the environment, too.
Article continues below advertisement
"With 50 percent of [people who menstruate] experiencing discomfort from disposable menstrual products like pads and tampons when participating in sport or physical exercise, we felt it was important to design a range of leak-proof activewear that would make playing sport on your period more comfortable, more protected, and more possible than ever," Erin Longin, PUMA's Global Director Running and Training, stated in a press release, stressing the importance of leakproof activewear.
That said, here are some options.
Adidas Stay in Play Period-Proof Tights
Adidas was one of the first major sportswear companies to launch a line of leak-proof period-proof activewear in June 2021. According to Vogue, the leggings are free of PFOA, PFAS, and PFOS; they have also undergone sensitivity testing; and they are made with no harmful dyes. In the realm of sportswear, Adidas' Stay in Play Tights are lightweight, and designed to be comfortable during even the worst of periods.
And while the leggings can be worn comfortably with a sanitary pad, it isn't required.
Article continues below advertisement
The brand stresses inclusivity in its marketing for the leggings, too. The team behind the leggings, sports scientist Dr. Georgie Bruinvels and senior product manager Kim Buerger have been adamant that the messaging remain gender-inclusive.
"By referring to those who menstruate, you're not putting anyone in a box," Buerger stated, per Vogue. "From a product standpoint it's a fairly unisex looking product — it's made for everyone who menstruates and wants to stay in sport."
Article continues below advertisement
Knix Leakstrong Leakproof Leggings & Bottoms
As one of the leaders in period-proof clothes, Knix offers a wide selection of period-proof leggings and bottoms. Each piece is super high-performance, featuring discreet leakproof protection that can supposedly hold as much liquid as approximately 5 tampons. Everything is quick dry, and guess what — everything has pockets!
Article continues below advertisement
Sustainability-wise, the company is also on the right track. The brand's Positive Returns initiative has donated over 35,000 bras to shelters across North America per year.
All of the brand's products are also PFAS-free, while everything has also been tested and cleared for harmful substances. Each collection and all of its packaging is also mindfully produced, so there's never a product or packaging surplus.
Article continues below advertisement
PUMA x Modibodi activewear collection
Modibodi x PUMA has now dropped a total of two collections since May 2022, that help those who menstruate stay active through the duration of their menstruation cycle. Offering both leggings and cycle shorts in two colors — aubergine and black — they're super stylish, and they can keep you covered and leak-free, regardless if your sport of choice is running, biking, or simply taking a long walk to the grocery store.
Article continues below advertisement
You can find the latest collection on both ModiBodi and PUMA's websites. Made with high caliber technology, they're incredibly long-lasting, and most importantly, they provide you with the comfort you deserve.
Article continues below advertisement
Thinx Period Active Leggings
You'll want to wear these soft and stretchy leggings long after your period ends. Thinx Period Active Leggings come in a wide range of inclusive sizes, and even though they're a little pricey, they're super absorbent, holding up to three tampons worth of liquid — aka they get the job done.
Byrdie listed them as the "best overall" in their ranking of period-proof workout leggings.
Article continues below advertisement
Period Active Leggings are great for a wide range of activities, from jogging to yoga, and they're made with breathable cotton, to ensure you're comfortable all day long, no matter the temperature.
Article continues below advertisement
Dear Kate's Activewear
Dear Kate's activewear provides you with "more than a pair of pretty leggings." Aside from coming in a wide range of styles, patterns, and cuts, each pair is made with three layers of breathable fabric that are leak-, stain-, and moisture-resistant. Most can hold up to 1.5 regular tampons' worth of liquid, with is great if you're only planning to workout in them.
Article continues below advertisement
The site does provide a disclaimer, however, alerting customers that the brand's products can be worn for main coverage or as backup for hygiene products, depending on your flow.
Everything is plastic- and toxin-free, and the brand is also partnered with nonprofit Days for Girls.