Taking a Hot Girl Walk May Be the Healthiest Choice You Make Today
What is a hot girl walk? Although TikTok has made light of the phrase, it could actually be seriously beneficial for those looking to exercise.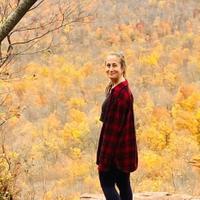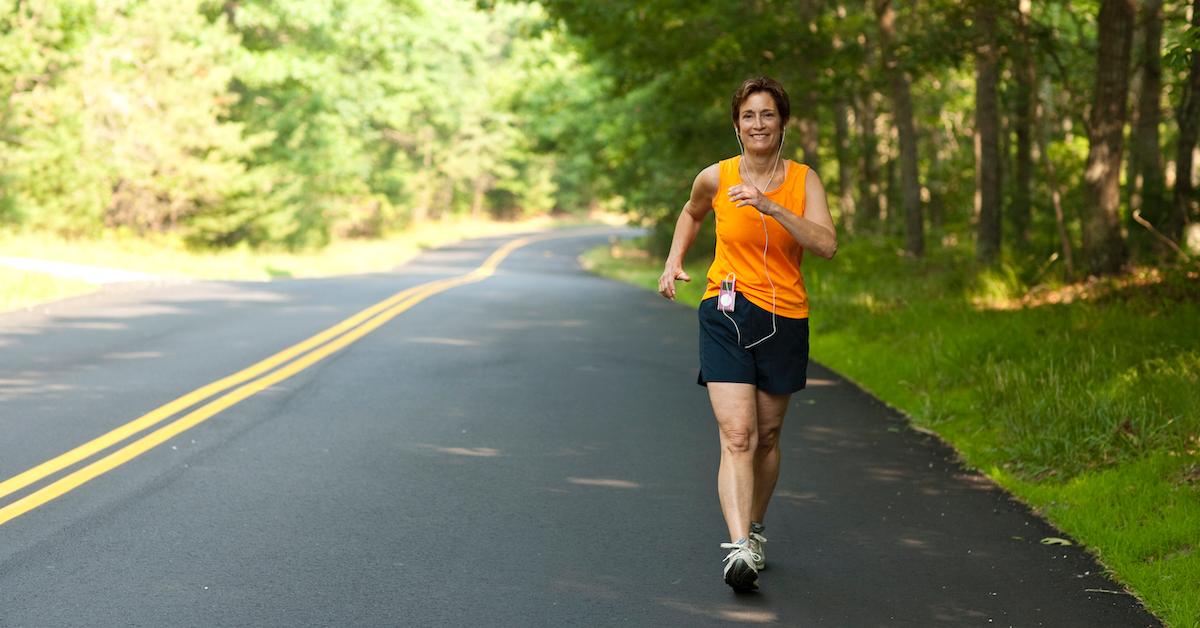 Whether you regularly scroll through TikTok or watch YouTube videos, you've likely heard Gen Z influencers refer to their "hot girl walks." The phrase, which has been adapted by many health-minded folks, refers to the act of strutting your stuff for an extended period of time, while blasting your favorite tunes, and of course, while looking like a total bombshell.
And while it may not be as vigorous as running, the benefits of hot girl walks are evidently endless.
Article continues below advertisement
According to Bustle, the hot girl walk trend was created by a TikTok star named Mia — whom you may also recognize as the self-proclaimed CEO of hot girl walks.
The hashtag #hotgirlwalk has garnered more than 48 million views and countless videos of influencers walking on the beach, on a treadmill, or in the park. Users on the app have since given the concept high praise, agreeing on one thing: how good it makes them feel.
Although there's no right or wrong way to take your hot girl walk, positive vibes are a must. Mia has reminded those interested time and time again to reflect on goals, what you like about yourself, and what you're grateful for while hot girl walking. And, of course, jamming to a good playlist is a must.
So if you haven't already added hot girl walks to your agenda, take a look at how you'd benefit from taking one.
It's calming.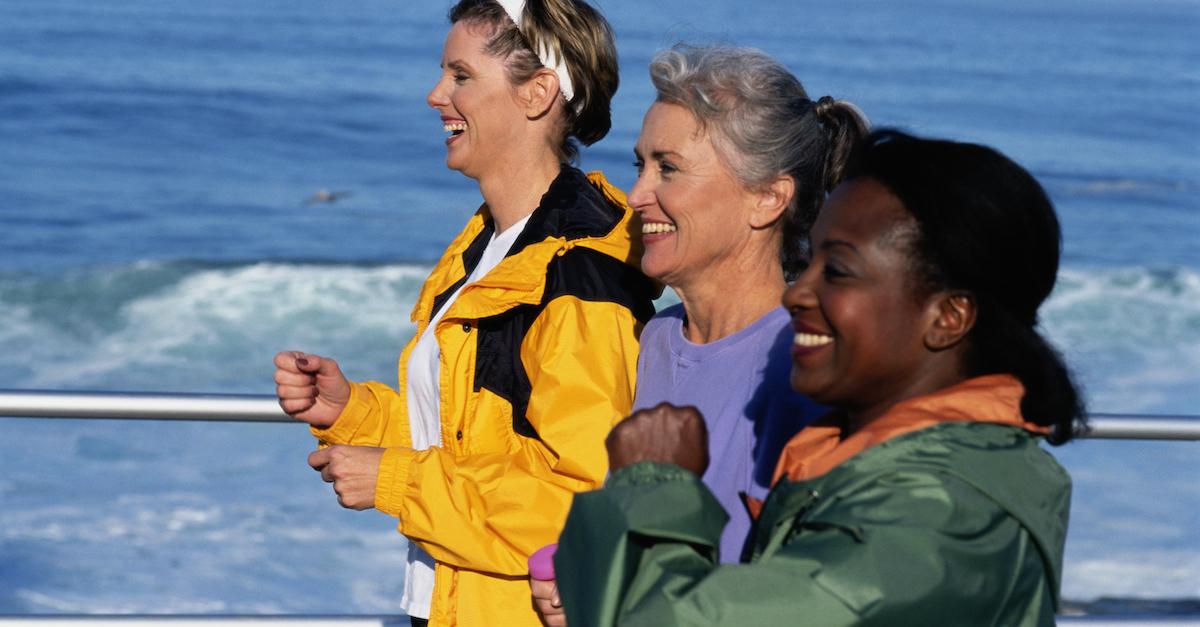 As Elle Woods once famously said: "Exercise gives you endorphins. Endorphins make you happy. Happy people just don't shoot their husbands, they just don't."
In addition to releasing endorphins, though, the concept of using your hot girl walk as a time of reflection also serves as somewhat of a meditation. It gives you time to cool down from the day, relax your mind, and revel in good vibes before you have to return to reality.
Article continues below advertisement
It helps burn fat and produce muscle.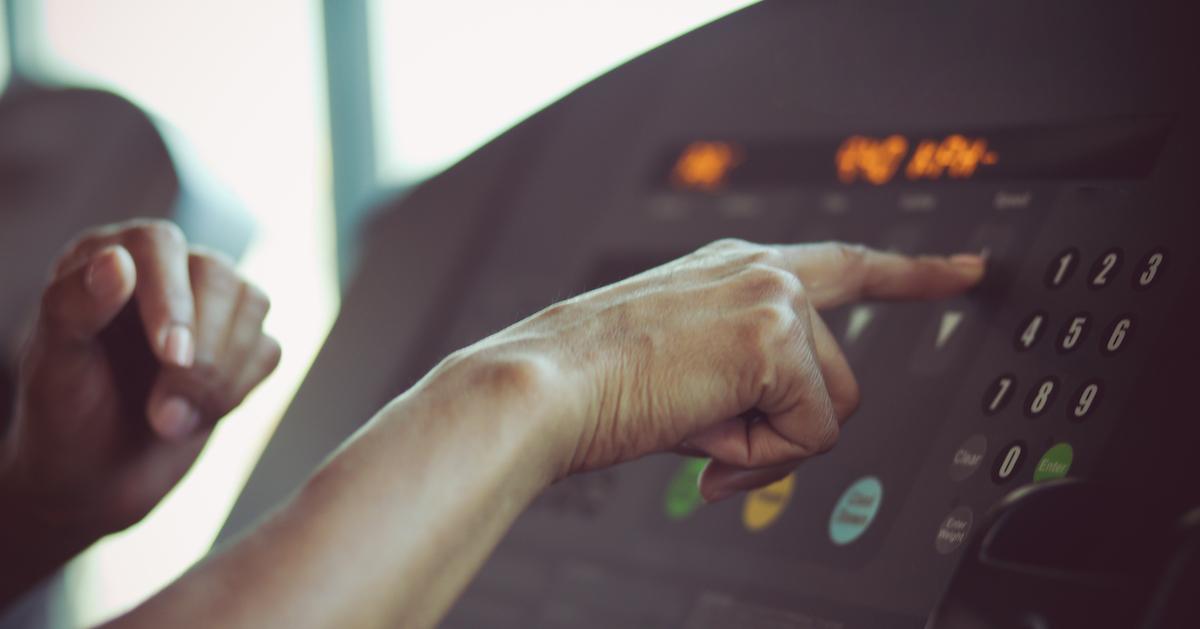 Obviously, walking is a great form of exercise. According to a 2018 study by Nagoya University muscle quality improved among 31 participants after 10 weeks of consistent 30-minute walks.
"Walking is one of the best all round leg workouts," Ten Health & Fitness trainer, Brett Starkowitz, told Live Science. "Working at this low to moderate intensity means you need to ensure your walks are long enough to see meaningful results."
Article continues below advertisement
It strengthens your bones.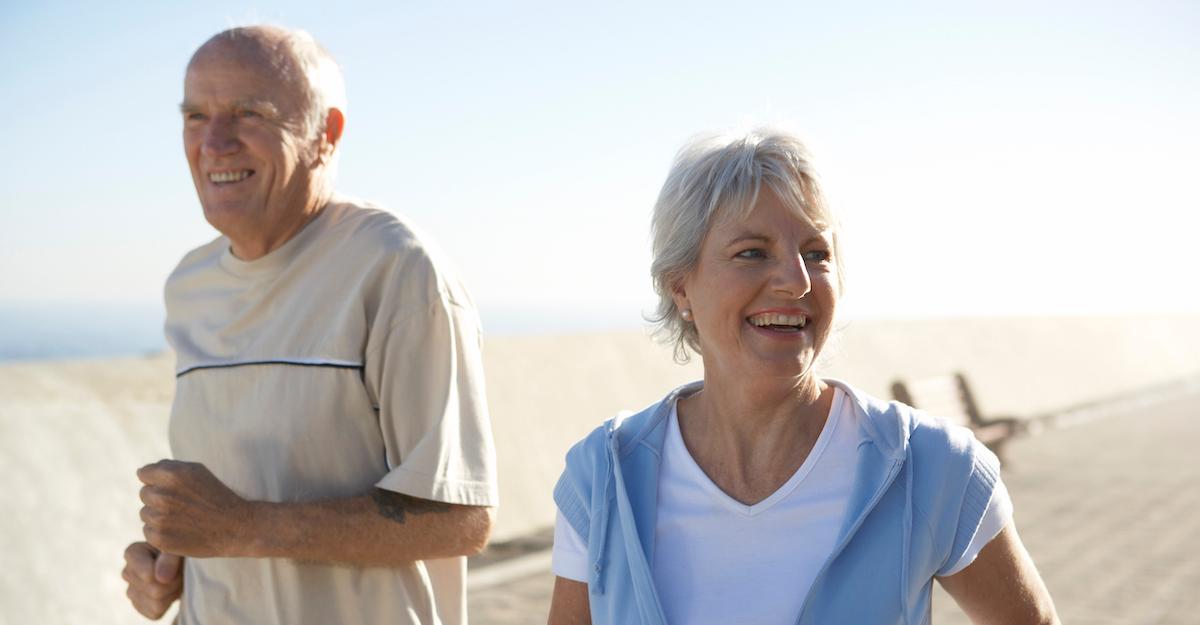 Although osteoporosis may not be something you need to worry about right now, bone health is a key aspect of wellness. And luckily, you don't need to consume incredibly large amounts of calcium to ensure your skeleton is healthy.
According to Ashtead Hospital, walking is a weight-bearing exercise that helps maintain and build bone mass, preventing future ailments and fractures. Therefore, walking on a regular basis is necessary.
Article continues below advertisement
It's greener than driving.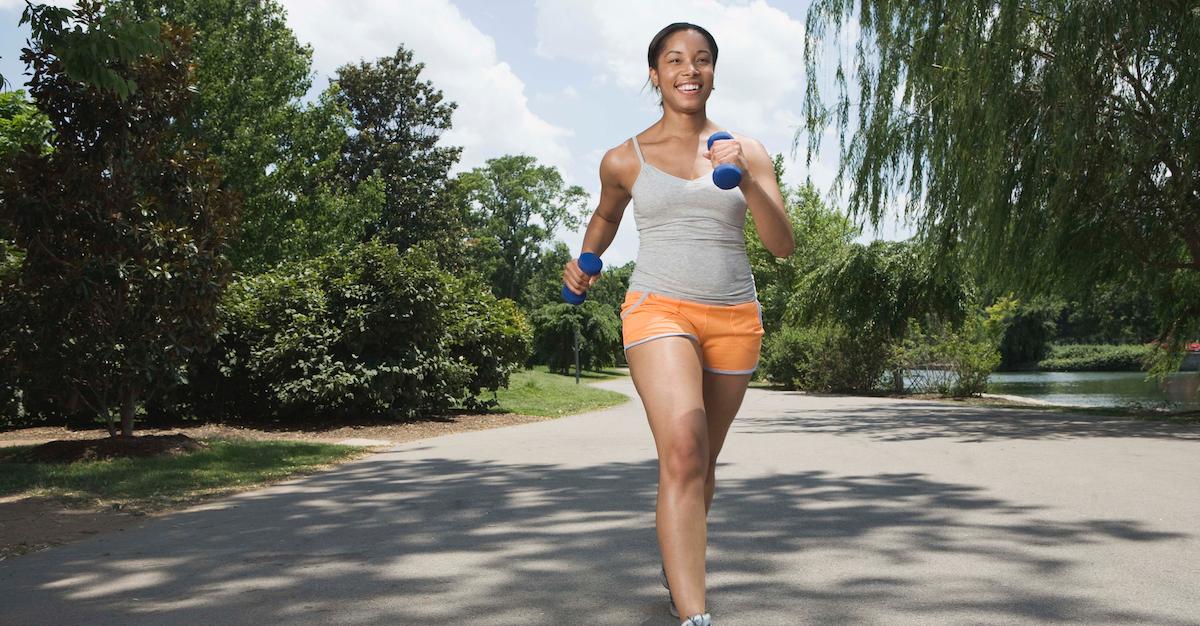 Although walking may not be the fastest mode of transportation, it's certainly the cleanest, according to GoredMond. With no greenhouse gas emissions, or really any necessary items or materials, your decision to walk will leave zero impact on the planet. And unless you're planning to carry things to or from your destination, it's a pretty easy way to get some unplanned exercise.
Article continues below advertisement
It improves cardiovascular fitness.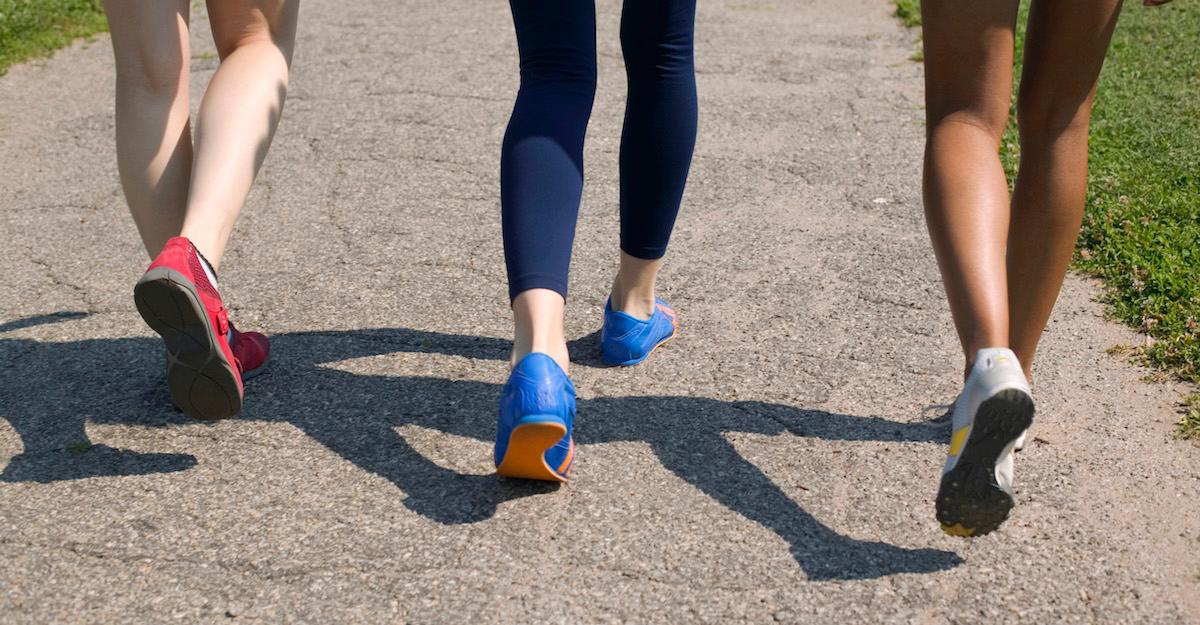 Since you might sit for a large portion of the day, depending on your job, walking is a great way to make sure your heart is healthy, according to Abbott. It can lower cholesterol, stress levels, and blood pressure. It also raises energy levels, which can improve heart health and stave off heart disease. It's recommended to add some weights from time to time to build muscle and bone mass, but if you'd rather stick to just plain walking, that's definitely OK.
Article continues below advertisement
It increases your energy levels.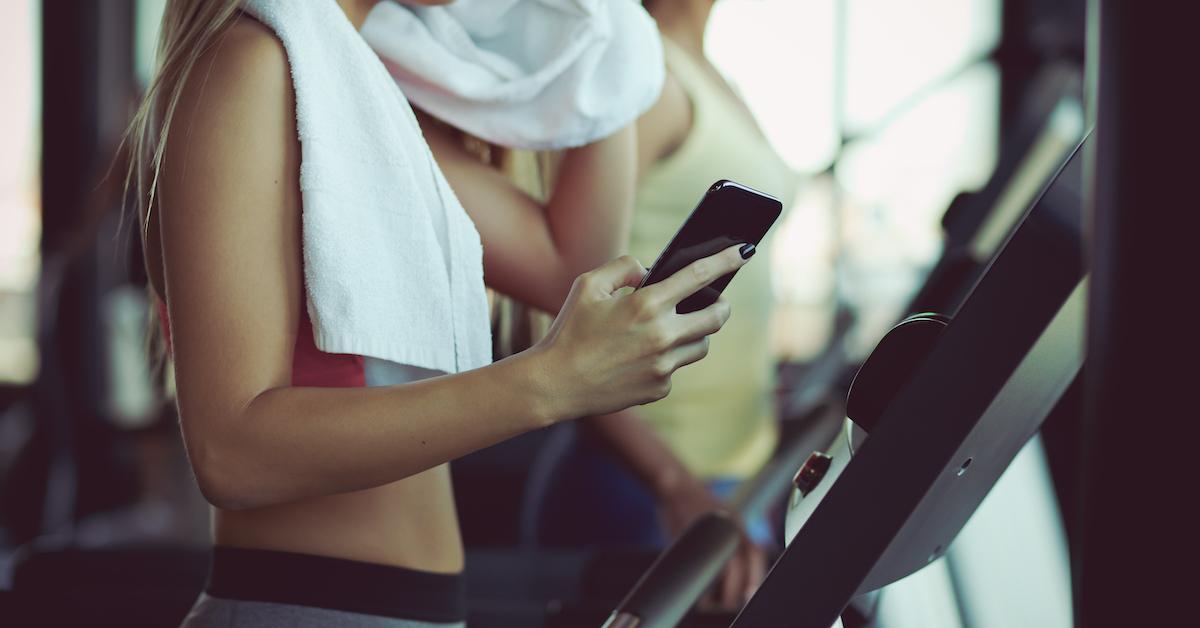 While exercising may be the last thing you want to do when you're tired, walking (and exercise in general) is apparently an energy booster.
"A lot of times when people are fatigued, the last thing they want to do is exercise," researcher Patrick O'Connor stated, per WebMD. "But if you're physically inactive and fatigued, being just a bit more active will help."
Article continues below advertisement
It improves your immune system.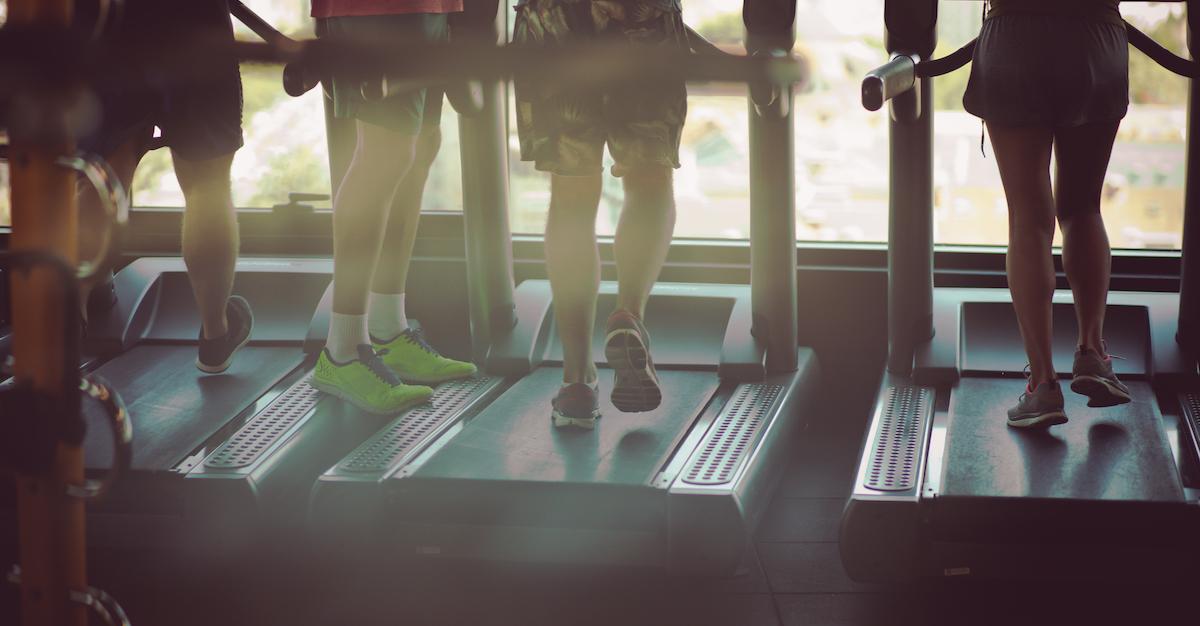 That's right, walking even boosts your immune system. And in times like these (aka the COVID-19 pandemic!), that's something we like to hear. According to UCLA Transportation, walking not only increases blood flow, but it also lowers your stress levels and inflammation, while strengthening antibodies. It increases the movement of your white blood cells and gets rid of stress, which is a natural immune suppressant.
Article continues below advertisement
It gets you some vitamin D.
Again — if you're working in an office, you likely aren't getting a satisfactory amount of vitamin D. But by going outside, you can absorb vitamin D from the sun. Maybe just talk to your doctor about maybe taking a calcium supplement with it, to ensure proper absorption.