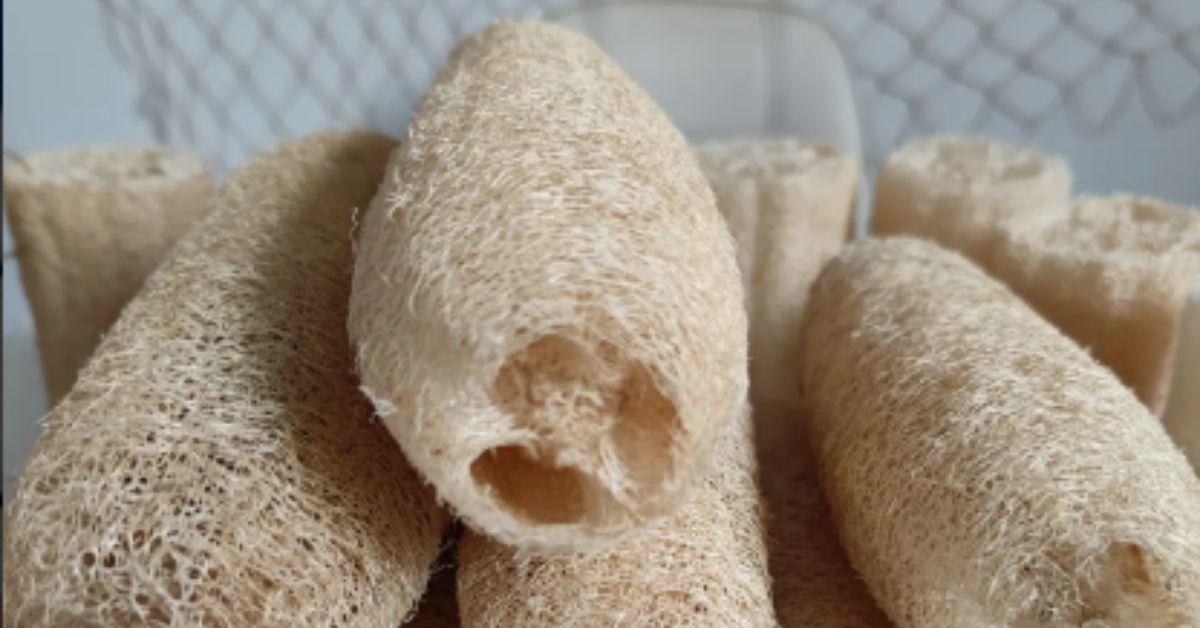 Tired of Washcloths? Check out These Eco-Friendly Loofahs, and Learn to Make Your Own
Eco-friendly loofahs are a great way to keep your skin and body feeling healthy and fresh. Here are some of our picks for the most affordable ones.
When many tend to think of loofahs (or luffas), they think of a netted, colorful ball of fabric you can find in any nearby drug or retail store. However, you may want to instead make sure you're opting for eco-friendly loofahs. The loofahs sitting on the faucets of most showers today don't hold any benefits for our bodies — instead, they often contain plastic, which damages skin cells and dries them out.
Article continues below advertisement
Plastic loofahs don't allow bathers to soak in the health benefits that eco-friendly loofahs tend to provide. Natural loofahs are derived from a similar gourd as cucumbers and pumpkins, which boast a fibrous, spongey structure that will leave you feeling clean and moisturized.
Several brands have affordable, eco-friendly loofahs to enjoy and easy ways to make your loofah or luffa right at home. Keep reading for our top picks!
Package Free
Package Free launched in 2017. In addition to offering "sustainable swaps" for items like dish cloths, deodorant, and razors, Package Free also has its own loofah. The Brooklyn Made Natural Loofah for $2.50 promises to "wash away your long day" and "leave you feeling so fresh and so clean." The natural loofah also has a cotton string, giving you a complete eco-friendly (and convenient) shower experience.
Article continues below advertisement
Modibodi
Modibodi is another company that sells an array of natural products, including "absorbent apparel" for women, men, and teens. However, its Natural Ramie Loofah is something worth spending on. Priced at $7, the loofah is made with 100 percent natural ramie, a flowering plant in the nettle family Urticaceae. According to the website, the loofah is "soft on the skin, gentle on the environment, and is made from biodegradable and anti-bacterial materials.
Article continues below advertisement
Zero Waste Store
Zero Waste Store has multiple sustainable and vegan products, including its plastic-free, sustainably sourced loofah. The loofahs are made from 100 percent plant fiber and are completely biodegradable. These also won't break the bank — a single sponge goes from $3.20 to $4.00, and a 6-pack sponge costs $21.99, which is perfect for a big family.
Article continues below advertisement
Spa Destinations
Spa Destinations has a natural loofah exfoliating bath sponge that's made from naturally-sourced ingredients for a "perfect bath and shower experience." The six-inch loofahs are available on Amazon and they cost $12.50. In addition to sharing the product's benefits, Spa Destinations offers options to clean the loofahs with other natural products like warm water and vinegar.
Article continues below advertisement
Marley's Monsters
Marley's Monsters is a sustainable, eco-friendly store that opened in 2013. It offers organic loofahs, facial sponges, and Unpaper towels on its website and Etsy page. The natural loofah costs $4.00 and is made of "dried inner fruit of a tropical plant." It's also 100 percent biodegradable, making it safe and affordable.
Article continues below advertisement
Here's how to make an eco-friendly loofah.
For those still unwilling to buy something new (even if it's sustainable), there's an option to make a loofah using a few natural ingredients. Sunday Gardener reports all you need is a "mature gourd" with a peel-able outer layer.
Article continues below advertisement
Once you remove the gourd's seeds, cut the loofah into three or four sections, then soak them in warm, soapy water. Finally, allow the gourds to dry out, and your sponge should be ready to go.