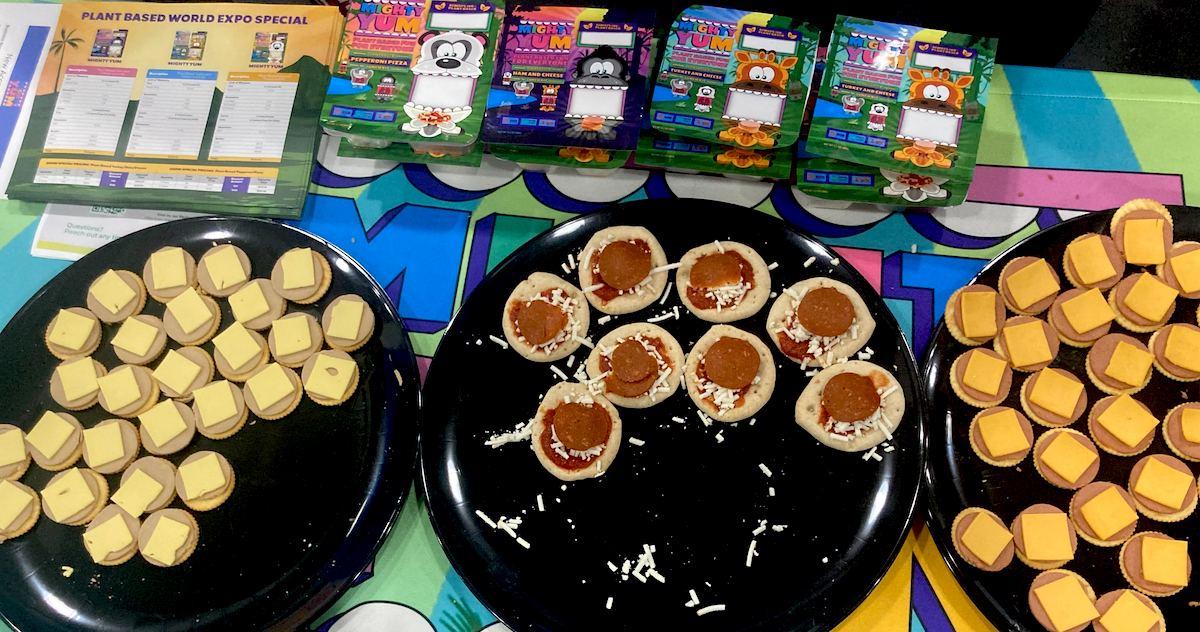 Vegan Lunchables Actually Exist, Making Our '90s Dreams Come True
While the Plant-Based World Expo highlighted a wide range of food, one of the most exciting — to millennials, especially — was a vegan version of Lunchables.
Calling all '90s babies!
Remember trolling the grocery aisles with your parents, in search of Lunchables? The pre-packaged DIY lunches basically turned lunchtime into an arts-n-crafts project. But many of our parents, (mine included!), weren't super psyched about the preservatives, strange meats, and other unsettling ingredients that went into them.
It goes without saying vegan Lunchables probably would have come in handy at the time — and at last, they finally exist.
Article continues below advertisement
Flash forward a few decades later — I'm wandering through the 2022 Plant-Based World Expo, and I spot something called Mighty Yum. Resembling Lunchables, with more colorful labels and less ingredients — they bring all of the fun of Lunchables, minus the strange meats and cheeses.
My dreams of enjoying Lunchables, sans the have finally come true.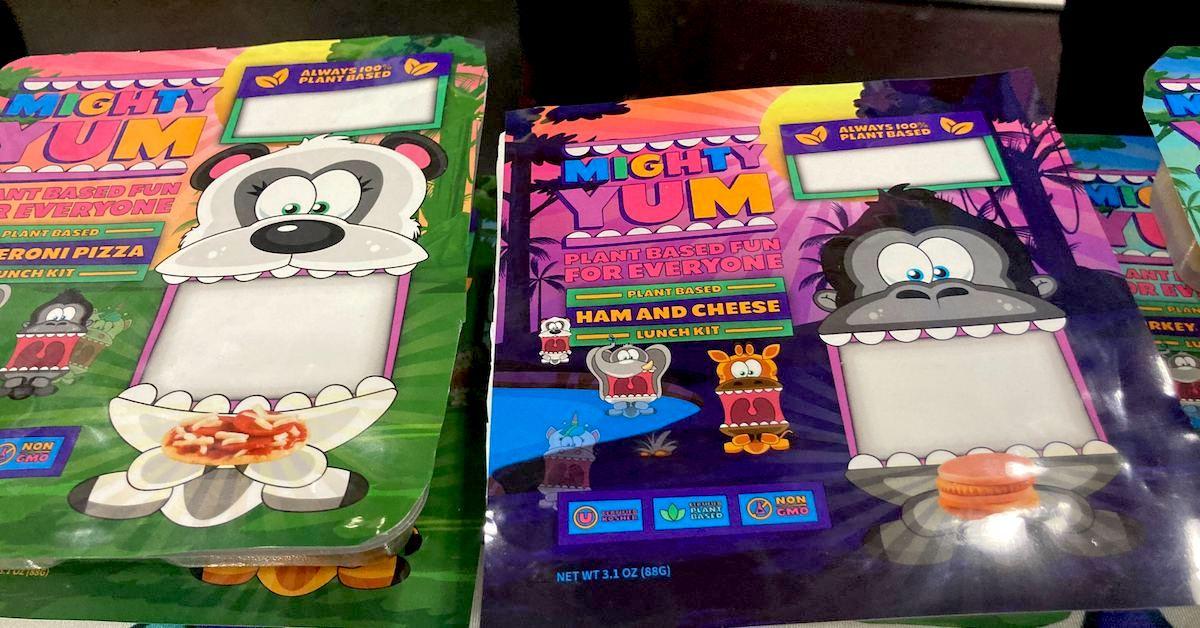 Article continues below advertisement
Mighty Yum is Lunchables, minus the mystery meat.
Tapping into all of our nostalgic hearts is Mighty Yum — a line of meat-and dairy-free lunch kits that debuted at Plant-Based World Expo.
Using GMO-free meatless ingredients, you can make your own turkey and cheese, ham and cheese, and pepperoni pizza. The brand was founded by two fathers — Marc Elkman and Howard Pane — who had both previously worked in the health and wellness industry. They simply created the line out of wanting a convenient, healthy lunch option for their young ones.
"We realized how corrupt food has become, and how dangerous it can be to form unhealthy habits at such a young age," Howard Panes, Co-Founder of Mighty Yum, stated via Vegconomist.
"By implementing plant-based meals and snacks, reducing the consumption of heavy meats and dairy products, which are highly consumed by the standard American diet, our kids and youth will live a healthier life reducing the risk of obesity and poor mental health," Marc Elkman also stated.
Article continues below advertisement
Article continues below advertisement
Are there other vegan Lunchables out there?
Although we might have to wait a little longer on the release of Mighty Yum, there are other vegan versions of Lunchables out there.
Veganables, which are available for sale online, offer plant-based meats, cheeses, and crackers, in funky tie dye Lunchable-like containers. Little Spoon also offers plant-based lunches with grains, veggies, and plant-based proteins — but it involves less of the DIY aspect of it, with more focus on the food itself.
Earlier this year, Kraft Heinz also made an exciting announcement, that the food giant partnered with food-technology startup TheNotCompany ("NotCo"), according to VegNews, to develop a plant-based version of the popular lunch staple. However, that is still in the works, and we are waiting to hear more information on that in the foreseeable future.
And, of course, you can make your own plant-based Lunchables, too — just box up some mini pitas, crudités, plant-based meats, cheeses, and crackers. But we all know that just isn't the same.