The Choco Taco May Be Discontinued — But Are There Vegan Versions?
Do vegan Choco Tacos exist? The Klondike classic may be on its way out, but we've been hunting for a vegan version of the treat for years now.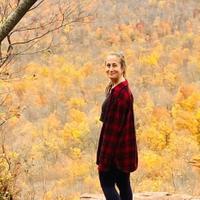 You've likely heard the news about the famous Choco Taco — Klondike announced the widely beloved on-the-go dessert would be discontinued by the end of the year. But in all honesty, some of us haven't had a Choco Taco in years. Choco Tacos are made with quite a bit of dairy, which unfortunately, is not vegan-friendly.
This leaves many of us wondering: do vegan Choco Tacos exist? And if they do, could they replace the original version of the popular frozen treat?
Article continues below advertisement
Klondike expressed its sincere regards to USA Today readers, shortly after the announcement was made.
"Over the past two years, we have experienced an unprecedented spike in demand across our portfolio and have had to make very tough decisions to ensure availability of our full portfolio nationwide," Klondike stated of its decision. The dessert has been around for almost 40 years, and has garnered a diehard cult following.
With that in mind, could we get fans of the classic dessert aboard the vegan Choco Taco train? Does a plant-based variety exist? We're delving into it, for the sake of our sweet tooth readers.
Article continues below advertisement
Do vegan Choco Tacos exist?
While many are hoarding Choco Tacos to enjoy them long after they're gone, we've been scouring the internet, searching for a plant-based version. And unfortunately, the options are few and far between.
Carytown Cupcakes in Carytown, Richmond, Va., makes what it calls a "Vegan Choco Taco Cupcake." It's made with a brown sugar vanilla cake base, vanilla cream filling, a chocolate shell dip, a waffle cone, and peanut chunks — while it emulates the flavor, it isn't ice cream.
Article continues below advertisement
On the other hand, Furniture City Creamery in Grand Rapids, Mich., supposedly makes its own vegan Choco Taco. If we ever find ourselves in the midwestern city with a hankering for a frozen treat, we'll be sure to stop by and try it out.
As of publication, it doesn't seem as though any big companies make plant-based Choco Tacos, but if there's enough demand, hopefully someone will make one. Ben & Jerry's... we're looking at you. Don't disappoint us.
And even though there's nothing we'd love more than taking a quick trip to the grocery store to pick up vegan Choco Tacos, making them on our own is entirely possible. There are so many recipes for plant-based versions that could be worth a shot, if the ice cream's latest publicity is triggering some serious cravings.
Article continues below advertisement
How to make DIY vegan Choco Tacos:
Although making your own Choco Taco — and ensuring it's vegan, no less — sounds like a challenge, Thee Burger Dude claims it's easier than he thought. His recipe makes 12 Choco Tacos (aka it's perfect for your next BBQ!), and once you've nailed the waffle taco shell with a waffle maker, coconut cream, flour, powdered sugar, cinnamon, nutmeg, allspice, and vanilla, you'll be good to go.
One Green Planet also has a recipe that makes 5, if you're cooking for a smaller group, and it's gluten-free. They're all probably incredible, though it may take a few recipes for you to find the one that truly tastes like the original one. Just make sure to post the droolworthy pics on Insta later.