This NBA Team Helped Erect a Vegan Concession Stand at Their Home Stadium
Vegan food company, Wicked Kitchen, has brought a vegan concession stand to Minneapolis' NBA stadium, the Target Center, in partnership with the Timberwolves.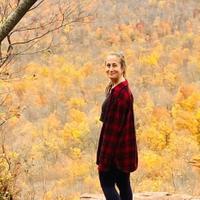 The plant-based dining experience at sporting events can be pretty disappointing — at many stadiums and arenas, the meatless options often don't extend far beyond lukewarm Bud Light, overpriced French fries, and sometimes, a depressing side salad... womp womp.
But in partnership with the Minnesota Timberwolves, Wicked Kitchen established vegan concession stand at the Minneapolis Target Center. Vegan NBA fans are now hoping to see the brand establish stands in other stadiums, too.
Article continues below advertisement
The brand is Minnesota-based, so its first foray into stadium concessions was a no-brainer.
"It's an honor to provide our hometown team with a Wicked experience that fans will love and crave," Pete Speranza, the CEO of Wicked Kitchen, stated in a press release. "We know our foods will quickly be fan favorites and on par with the amazing team this year. More and more players are moving to eating plant-based, and we want to give the fans the same opportunity."
"Wicked Kitchen is a wonderful addition to our concession lineup at Target Center, providing delicious and approachable plant-based options for our fans," Ryan Tanke, the chief operating office of the Minnesota Timberwolves and Lynx, also stated via the press release.
"A gourmet and chef-driven offering, there is something for everyone from Wicked's sandwiches to ice cream. We are so excited to introduce Wicked Kitchen to Timberwolves fans this season."
Article continues below advertisement
Minneapolis' Target Center's vegan food offerings are next-level.
Wicked Kitchen debuted its first vegan concession stand at the Minnesota Timberwolves' Target Center on Oct. 17. The Timberwolves partnered with the plant-based food company, to provide animal-free eats to fans in the food court, in the Club Level, and in the VIP Lounge.
Fans can choose between three vegan sandwiches — the Grilled Chorizo Brat, Jalapeño Gouda Burger, and Meatball Sub — and three frozen treats — Berry White Stick, Chocolate & Almond Stick, and the Chocolate & Red Berry Cone.
Article continues below advertisement
"With this menu, we pushed the boundaries of traditional game day favorites for bold-flavored offerings that are good for the planet and free from animals," Wicked Kitchen's co-founder and chef, Chef Chad Sarno stated in the press release.
"We are offering the best sporting arena concession items in the country and upping the game with additions such as our harissa mayo on bratwurst, our secret sauce and gouda on the burger, and our Nana's red sauce to our meatball sub, all vegan."
If the lines at the concession stands are too long, and if you weren't planning on getting a sandwich, fans can just visit the ice cream cart. It features all of the same ice cream flavors as the stand does, but the lines will be shorter, as it doesn't involve the wait that generally comes with ordering a made-to-order sandwich.
The ice cream is soy-free, featuring a lupini bean base — and it sounds pretty incredible. So, will the company branch out to other stadiums?
Article continues below advertisement
Will Wicked Foods open more vegan concession stands at other stadiums?
Even though Wicked Foods' partnership is with the Timberwolves specifically, NBA fans and vegans alike wonder: will the brand open stands at other stadiums?
In the press release, Speranza noted there has been an uptick in veganism within the world of professional sports. A-list athletes — who play basketball specifically — such as Chris Paul and DeAndre Jordan have both spoken out about their plant-based diets, praising its health and environmental benefits.
Even though the company hasn't yet explicitly expressed a desire to open plant-based concession stands in other sports stadiums, it could happen — especially if this one proves to be popular.
And if Wicked specifically doesn't do it, others likely will, as the vegan movement continues to gain momentum.