'Peeled' Is a New Vegan Cooking Series We're Totally Drooling Over
What is 'Peeled'? If you're looking for a new cooking competition series, look no further than this brand new show, starring 'Hell's Kitchen's Josie Clemens.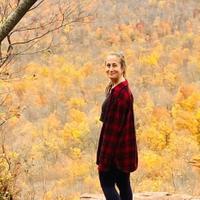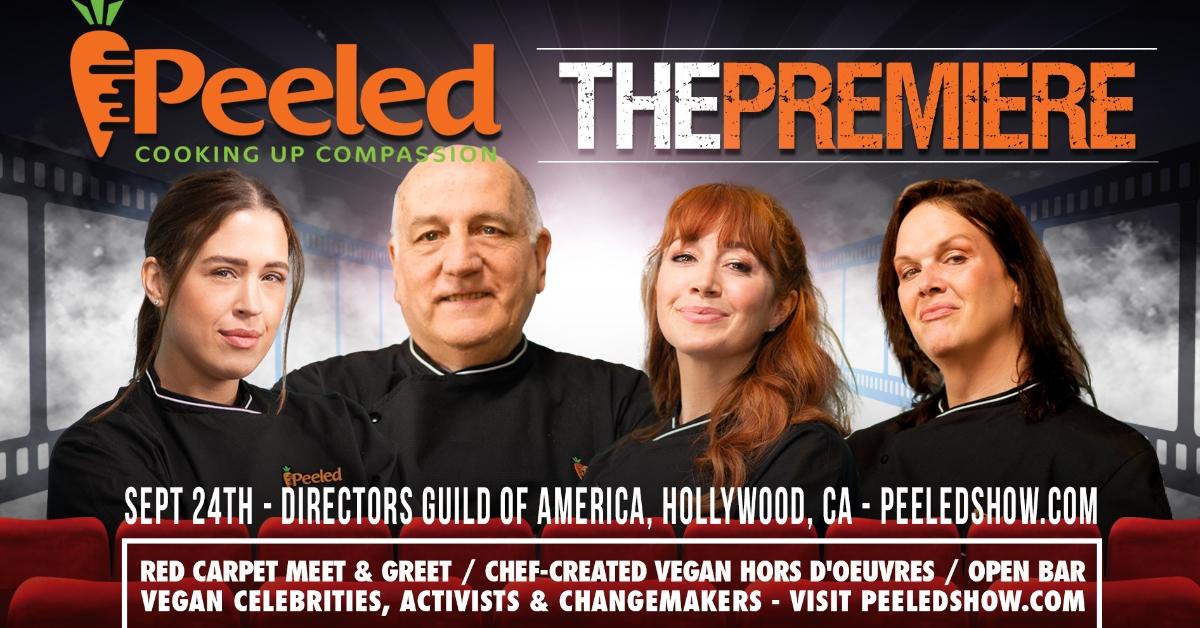 Don't get us wrong — we love a televised cooking competition. Whether we're ogling at the artistic creations made on Top Chef, or if we're simply obsessing over the latest winner of Chopped, we're more than satisfied. But Star Simmons, the creator of vKind, recently created the vegan cooking show of our dreams: Peeled — and we're beyond excited to binge-watch it.
If you haven't already started the series, it's one hell of a ride. Even viewers who aren't vegan are bound to get into it.
Article continues below advertisement
"Some of the best chefs I know happen to be vegan and, while they are every bit as talented as some of the most celebrated chefs in conventional culinary arts, they have fewer opportunities to advance in the industry," Hell's Kitchen alum Chef Josie Clemens, who leads the cast of judges, stated in a press release.
"With an estimated 40 percent of the population now embracing flexitarian diets, interest in vegan cuisine is at an all-time high."
And even though cooking competitions never fail to be entertaining, Peeled is the first of its kind, as it's an all-vegan concept.
"As a vegan and a foodie, I've always had a love-hate relationship with cooking shows," Vkind Founder and Peeled creator, Star Simmons, also stated in the press release. "Peeled allows those interested in the lifestyle to explore the joys of vegan culinary arts."
Article continues below advertisement
What is 'Peeled'?
Let's face it: Peeled is the cooking competition series so many of us have been waiting for.
Even though the entire cast and crew is completely vegan, according to a press release, the show abides by a similar format to other beloved culinary competitions such as MasterChef or Chopped. It puts classically-trained chefs head-to-head in a wide range of culinary competitions, using only vegan ingredients — you'll be seeing quite a bit of fruits, grains, vegetables, and meat alternatives.
Article continues below advertisement
The culinary competitions take place in front of a row of critically-acclaimed plant-based judges. This season, a few familiar faces you'll see are chef Josie Clemens of Hell's Kitchen, Dr. Shabnam Islam, and Elysabeth Alfano.
And while the show just like other cooking competition, it aims to show how advanced vegan cooking has become through the series' high caliber chefs, judges, and difficult challenges,. The winner ultimately claims the title of "Hottest Vegan Chef" — which we love.
The winner also gets to donate to a nonprofit of their choice, which is another unique aspect of it all.
The series is being sponsored by vegan food company, VFC, and it's being put on by vKind Studios. Needless to say, we're excited to see what's in store for the contestants on the new series — it's already queued up for our next night in.
Article continues below advertisement
'Peeled' features vegan 'Hell's Kitchen' alum, Josie Clemens.
In case you don't recall, Hell's Kitchen saw its first plant-based contestant, Josie Clemens, in Season 20 of the show last year. She made a huge impression on audiences and Gordon Ramsey alike, and clearly, she was deemed fit for any and all plant-based TV — the vegan superstar will be starring in Peeled as the head judge, which is basically what she told us she was hoping to do in an interview we did with her last year.
Article continues below advertisement
"I'm hoping to have my own show that is completely vegan and more shows will naturally move toward that direction," she said at the time. "All shows will be 100 percent vegan and we won't even need to say, 'It's a vegan cooking show.' It'll just be, 'It's a cooking show' — we won't even have to say it's vegan."
Even though all shows aren't 100 percent vegan yet, this is certainly a solid start.
Peeled became available for streaming on Sept. 24, via Roku, Amazon, YouTube and Apple TV via Unchained TV — watch it now!