Panda Express Is Bringing Back Vegan Orange Chicken — To All U.S. Locations
Panda Express' orange chicken has been a customer favorite for years, so plant-based folks are anticipating the release of a vegan version.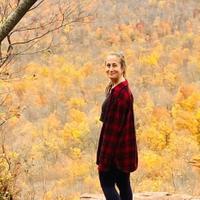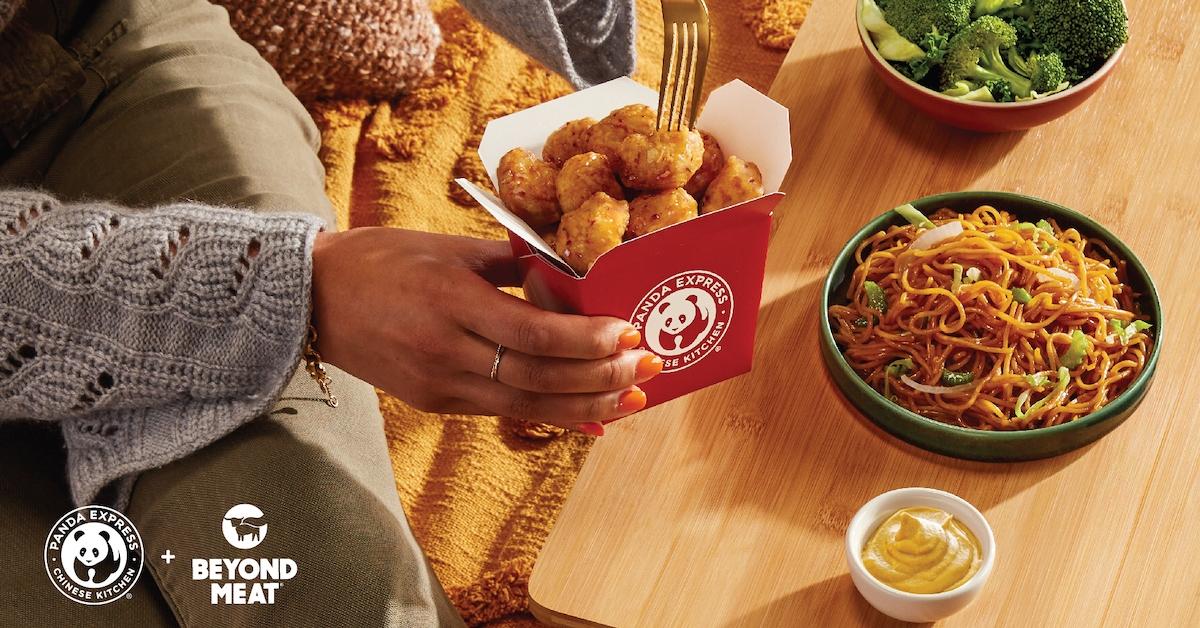 When Panda Express comes to mind, many think of meat-centric dishes like beef and broccoli or terriyaki chicken. But the fast casual chain, which is famous for its American Chinese takeout, is teaming up with Beyond to recreate one of its longtime favorite dishes, orange chicken.
Panda Express' new vegan orange chicken uses Beyond meat in lieu of animal products, to give customers the flavor they know and love, with plant-based chicken.
Article continues below advertisement
"Our team has been overjoyed by the undeniable excitement and incredible demand generated when we first introduced Beyond The Original Orange Chicken last summer as an innovative twist on our most iconic dish," the brand's Chief Brand Officer, Andrea Cherng, stated in a press release sent to Green Matters.
"After nearly 40 years of creating original American Chinese dishes, quality and innovation remain at the core of who we are," she continued. "We're continuously exploring creative ways to present our guests with the comfort and crave-ability they can expect from Panda while appealing to their evolving preferences and tastes."
Article continues below advertisement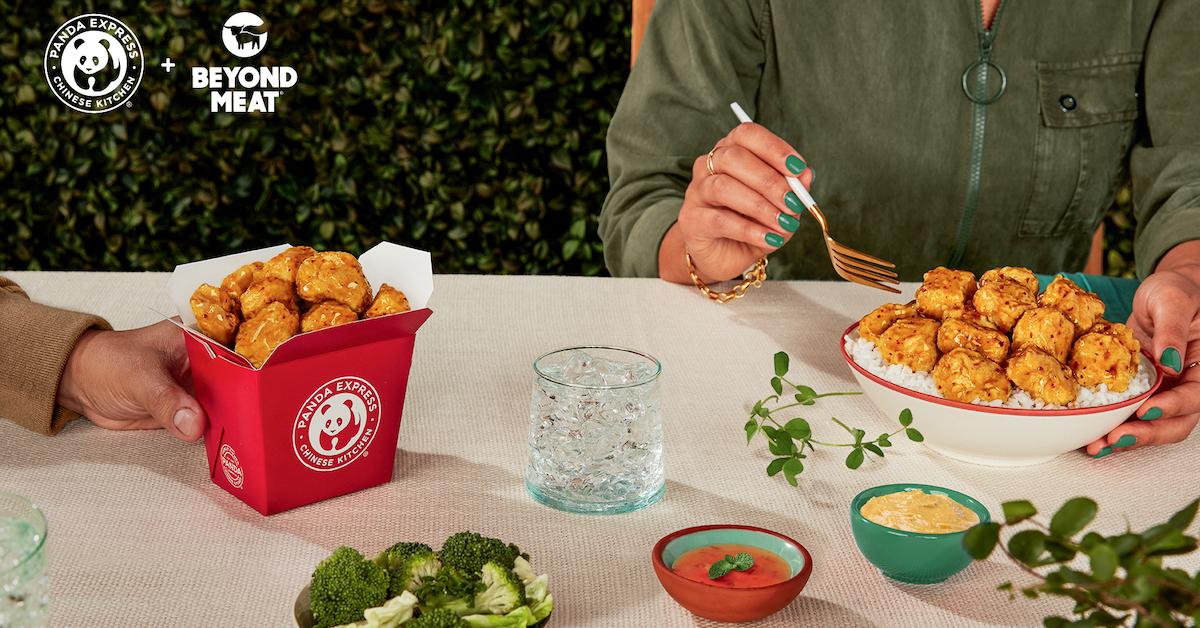 Where to get Panda Express' vegan orange chicken:
A year after Panda Express' initial Beyond Orange Chicken trial run, the plant-based delicacy is returning to all of its U.S. restaurants, permanently. Go to U.S. location, and you'll find the vegan dish for a limited time, while supplies last.
Panda Express teamed up with Beyond Meat to develop the recipe, emulating the restaurant's iconic crunchy entrée.
Article continues below advertisement
Panda Express' saucy Beyond Orange Chicken is tossed in a wok, giving plant-based customers the familiar sweet, spicy, and tangy flavor of Panda Express' original orange chicken.
It was first introduced in 2021 in markets across Southern California and New York City, and it sold out quickly. Because of its success, the chain introduced the staple to 70 locations for a limited time. Now, it's the first national Asian restaurant chain to serve Beyond Meat in each of its U.S. stores.
"We are thrilled to offer Beyond The Original Orange Chicken to consumers nationwide for the very first time," Beyond Meat's Chief Innovation Officer, Dariush Ajami, stated in the press release.
"By partnering with Panda Express to introduce new and innovative plant-based options that deliver the delicious taste and experience of their iconic menu items, we're enabling people to enjoy their favorite dishes with the upsides of plant-based meat."
Article continues below advertisement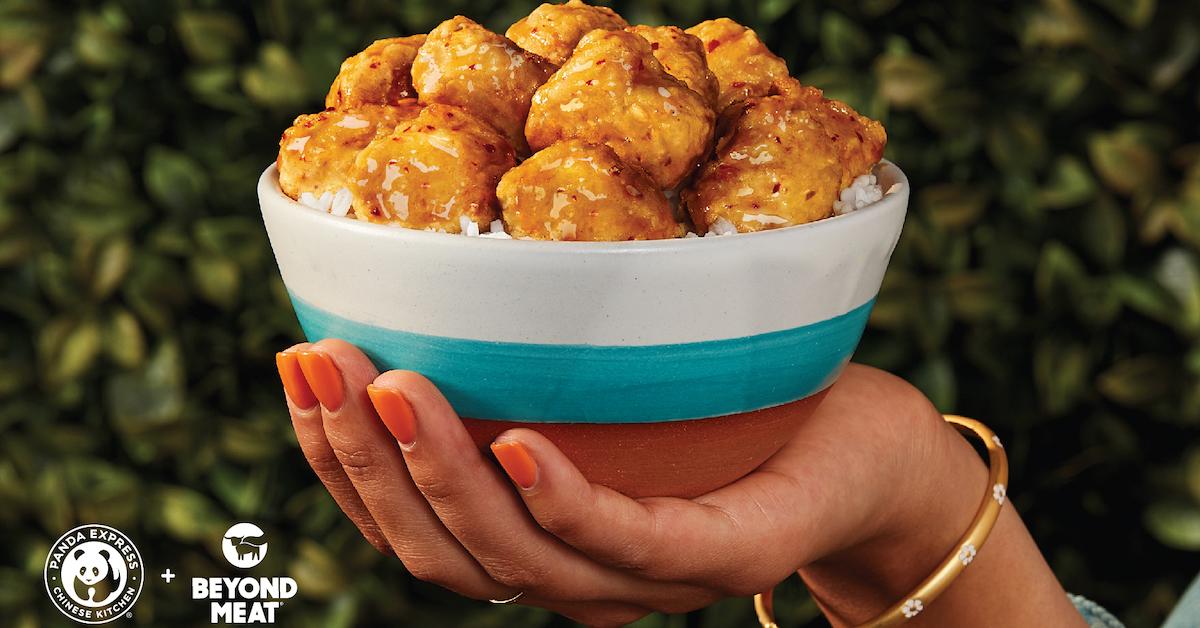 This comes three years after Panda Express added more plant-based dishes to its menus.
This comes three years after Panda Express famously responded to a petition created nonprofit organization Vegan Outreach, by actually adding plant-based dishes to its fast food menus in all 2,000 locations nationwide.
At the time, the restaurant had no plant-based meal options — with even its Eggplant Tofu, steamed rice, Super Greens, and signature Vegetable Chow Mein cooked in chicken broth.
Article continues below advertisement
However, the organization's petition convinced the restaurant to veganize each of those veggie-focused dishes, since it wouldn't be a significant change to the taste — only the environmental impact.
Because the restaurant used to have a disclaimer that they offered no vegan or vegetarian dishes, Beyond Orange Chicken is a huge addition to the formerly meat-focused fast food chain's menu. We can't wait to try it.
This article, originally published on Sept. 7, 2022, has been updated to include that it's a permanent item.