Pescetarian Restaurant, Geranium, Wins Title of Best Restaurant in the World
A pescatarian Copenhagen-based restaurant called Geranium won the coveted title of William Reed's Best Restaurant in the World in 2022.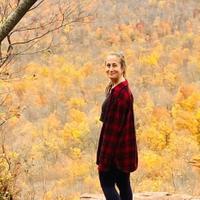 Years ago, chefs and foodies alike looked down on culinary endeavors that left out meat. However, the outlook on plant-based cuisine has drastically changed, as more people started realizing the meat industry's impact on human health and the planet.
With that in mind, we aren't surprised that a pescetarian restaurant won William Reed's iconic World's Best Restaurant award. So if you're interested in trying Geranium, it's supposedly the best restaurant in the world.
Article continues below advertisement
"Geranium invites guests to taste nature while simultaneously observing it around them," reads the description of the restaurant posted by World's 50 Best.
"The locally-inspired, seasonally-changing 'Universe' tasting menu takes place over a minimum of three hours with around 20 courses split evenly between appetizers, savory dishes and sweets," it continues.
The restaurant wasn't always pescetarian. But after ditching meat, it won the esteemed title.
"The last year, especially after the lockdown when we reopened Geranium, we changed the menu completely and it was very difficult to change everything. Said goodbye to the signature dishes... but I felt a lot of freedom," co-owner Rasmus Kofoed told GMA, describing the experience of taking meat off the menu. "It has been a great journey together with the team so we could all have a great experience."
Article continues below advertisement
What to know about Germanium, the World's Best Restaurant:
Danish restaurant co-owners, Rasmus Kofoed and Søren Ledet, are currently celebrating Geranium winning the title of World's Best Restaurant. The award show, which is sponsored by S.Pellegrino & Acqua Panna, was held in London on July 18, recognizing restaurants from across five continents, per the press release.
But this year's winner is different from winner's past — Geranium doesn't serve meat. Though it did previously, it now only serves vegetables, dairy, eggs, fish, and seafood.
Article continues below advertisement
Kofoed transitioned his menus to be pescatarian following the pandemic.
"Five years after he stopped eating meat, in 2022 Kofoed made Geranium a meat-free zone, focusing solely on local seafood and vegetables from organic and biodynamic farms in Denmark and Scandinavia. Artful creations on the 'Spring Universe' menu include lightly smoked lumpfish roe with milk, kale and apple, and forest mushrooms with beer, smoked egg yolk, pickled hops and rye bread," The World's 50 Best explained.
Many of the dishes, according to Fine Dining Lovers, are Danish-inspired, with an original, creative twist. On the menu you can find sophisticated such as salted herring in crispy algae with dill stems, and aquavit; boiled beetroots, birkemosegård, dried blueberries, and horseradish; and cloudberry, pumpkin, and white chocolate.
Needless to say, it's definitely worth trying if you're in Scandinavia.
Article continues below advertisement
Many of the other World's 50 Best Restaurants practice sustainability.
Although the World's 50 Best Restaurants aren't all meatless, many of them practice sustainability on a regular basis.
Hof Van Cleve in Kruishoutem, which placed number 27 on the list, is another vegetable-forward eatery that largely focuses on local seasonal produce. Florilège in Tokyo, which came in 30th place, is another eatery that's "hyper seasonal" highlighting free range meat and local vegetables, as well.