Impossible Meat Is the Newest Pizza Topping at Domino's — But Only at Select Locations
While Domino's offers a few vegetarian pizza toppings — such as cheese and various vegetables — the chain is adding Impossible Meat to select menus.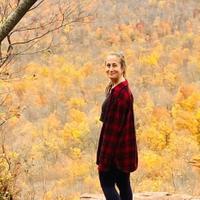 Even though many pizza enthusiasts — particularly New York City folk — tend to look down upon fast pizza food joints like Domino's, vegetarians and flexitarians alike are elated that the chain is adding plant-based protein to its toppings menu. Yes, you can now get Impossible Meat at Domino's, but it isn't available everywhere... yet.
Article continues below advertisement
Similar to the vegan protein company's plant-based burgers, Impossible Meat is now allowing meatless folk to enjoy a "meat"-lovers pizza — sans the animal abuse and high environmental impact.
"We know that people are actively seeking more sustainable food options, but it is also critical that these alternatives deliver on taste and a great pizza experience," Domino's Chief Marketing Officer Adam Ballesty stated in a press release.
"The Impossible Beef pizza topping does exactly that. It has all the flavor and texture of juicy, authentic minced beef, but with far less environmental impact," he continued.
"Whether you're looking to reduce your traditional meat consumption or mix up your menu with flexitarian choices, Domino's new Impossible Pizzas provide all our customers a meaningful option without compromising on taste, for the perfect Impossible Pizza Night."
Article continues below advertisement
When and where is Impossible Meat available at Domino's?
Where's the beef?
According to the press release, pizza lovers in the land down under are lucky enough to try vegan beef from Impossible Foods as a brand new pizza topping. At 700 Domino's locations in Australia, according to the press release, as well as a select few in New Zealand. Customers can try meatless versions of classic pies, such as: Impossible Supreme, Impossible Godfather, Impossible Firebreather, and even the Impossible Cheeseburger. Or, you can make your own combo.
Article continues below advertisement
"Dominos has built a fun, engaging brand with a loyal following," Jordan Sadowsky, Director of International at Impossible Foods stated. "We've really enjoyed collaborating with them to bring the new Impossible Beef topping to their entire lineup of pizzas, day or night. Whether it's Impossible Pizza Night with your family or just a midday or late night snack, we think fans across Australia will love that these pizzas are both delicious and good for the planet."
It seems as though this is a long-term offering — and if it proves to be popular — it could extend to more locations nationwide, and even to locations in other countries (fingers crossed that the U.S. is one of them!).
To commemorate the launch of Impossible at Domino's, customers can enjoy 30 percent off Large Impossible Pizzas, for pickup or delivery, from Oct. 24 to Dec. 4. So that's undeniably exciting — obviously, fans like the one below are understandably stoked.
Article continues below advertisement
Domino's U.K. released a vegan chicken pizza last year, giving U.S. pizza fans a spark of hope.
Last year, Domino's U.K. announced the release of a vegan pie, called the Chick-Ain't pizza. It featured either a medium classic crust or large Italian-style crust, which was topped with tomato sauce, dairy-free cheese, plant-based "chicken" strips, onions, and peppers — with the option to add extra toppings for an additional price.
The U.K. already has vegan cheese on its menu, though, so they're about three steps ahead of us anyway. We've been dying for at least one vegan option at U.S. locations, beyond a veggie-laden tomato pie.