What to Know About Alexis Nikole Nelson, aka TikTok's Black Forager
Alexis Nikole Nelson, aka the Black Forager, has amassed almost 4 million TikTok followers with a series of short clips on lesser-known plants.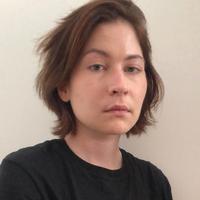 A Cincinnati-born forager is on a mission to popularize her chosen field via social media. Alexis Nikole Nelson, better known as the Black Forager, launched her TikTok and YouTube channels in 2020 — and fame immediately followed.
Alexis, who holds a BA degree in Theatre from Ohio State University, amassed 3,9 million TikTok followers and 24,800 YouTube subscribers in less than three years. How did she pull it off? What do her videos focus on?
Article continues below advertisement
Alexis Nikole Nelson has taken over social media with her informative, eco-centric videos.
Drawing on her vast knowledge of Black and Indigenous food foraging practices, Alexis creates laid-back, entertaining videos allowing everyone, regardless of their level of expertise, to make the most of the foodstuffs that can be sourced from backyards, forests, and unowned plots of land.
Article continues below advertisement
Thanks to her videos, hundreds of social media users have become adept at using the natural resources found in their environment, decreasing food waste, and forging a closer, more meaningful connection with nature.
With her TikTok presence, Alexis focuses on lesser-known ingredients with enormous nutritional value. She frequently shares details about the historical usage and scientific perception of plants as well.
Article continues below advertisement
Take, for instance, the TikTok clip posted on Monday, July 25, 2022, which delves into the misconceptions surrounding the Kentucky coffeetree (Gymnocladus dioicus).
As she explains, it was widely believed that the beans of the Kentucky coffeetree contain a poisonous chemical, alkaloid cytisine. She adds that Richard W. Fitch, a professor at the Indiana State University, discovered the beans are rich in dioicine, a stimulant.
As a swift Google search shows, the Kentucky coffeetree has a long reputation of being poisonous to livestock, and horses in particular. As Alexis says the beans are safe to consume as long as they have been boiled twice. In the past, she has also created videos about St. John's wort (Hypericum perforatum), a plant traditionally used as an abortifacient.
Article continues below advertisement
"Some people take it for inflammation, some people take it for anxiety and depression. But if you're on birth control, don't do it!" she says. As she explains in the video, St. John's wort can interfere with commonly used contraceptive pills.
Article continues below advertisement
For another video, she returned to the location where a patch of Wild Hyacinths (Camassia scilloides) used to be. In the video, she digs up the bulbs found a few inches below the ground to make a pie.
Article continues below advertisement
To break down the inulin to fructose, she puts them into a steaming basket. Once they are caramelized, she puts them into a blender alongside some acorn starch, maple syrup, coconut cream, and other ingredients. As to the result? A pecan pie-like dessert with plenty of flavor and nutritional value.
Foraging has allowed Alexis to learn more about cultural heritage.
As Alexis told NPR, both of her parents are outdoorsy — and they helped her open her eyes to plant heritage and nutritional biology. "On my dad's side of the family, his mom is also of an Indigenous ancestry — Iroquois ancestry — so as a kid, he was being exposed to foodways that some of his peers weren't necessarily," Alexis said.
Article continues below advertisement
She added that she developed a newly-found interest in foraging after graduation.
"I was super poor after college, living in a house with five of my friends and wanting to eat things other than ramen and canned vegetables. And so I was like, well, you know, let me turn to some of that weird knowledge that I had been amassing for no reason as a kid," she said. "And it just brought me this joy and this connection to place that I didn't have at that point in time."
Although Alexis doesn't share that much information about foraging spots and good ways to get started, her TikToks are bound to incite many to take up an active interest in foraging.