Beyond Meat Prices Drop — Vegans Rejoice, Though It May Be a Bad Sign for the Company
Why are Beyond Meat prices dropping amid grocery inflation? The brand's products are finally starting to get cheaper, though it may be a bad sign for the company.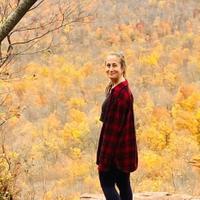 For many — especially for large families — weekly grocery runs have become increasingly more stressful. Regardless of which aisle you frequent, meat, dairy, and produce prices have been soaring, all thanks to inflation.
But for those interested in opting for meat alternatives in lieu of animal proteins, Beyond Meat prices have been inexplicably dropping. It may not be great for the food manufacturer, but it's definitely exciting for those looking to increase their plant-based food intake.
Article continues below advertisement
Over July 4 weekend, when prices for grilling staples would — in theory — rise based on increased demand, Beyond Meat prices dropped about 10 percent, according to Seeking Alpha, from $1.67 per patty to $1.50.
"Over the weekend as part of our store checks, we observed a reduction in the regular price for Beyond Burgers at the Costco in Wayne, New Jersey," analyst Rupesh Parikh stated.
Keep reading for more on this plant-based victory, why it may be bad for the company, and for a basic explanation of grocery inflation.
Article continues below advertisement
Why are Beyond Meat prices dropping?
While the USDA has noted a 9.3 percent price increase on beef over the last year, with expectations for it to continue rising, Beyond Meat prices have dropped, according to Fool.com. The pea protein meat substitute is usually more expensive than real beef, so vegan, vegetarian, and those looking to transition to more plant-based foods are currently rejoicing.
Plant-based diets are becoming increasingly popular, though, so why would this be the case?
Article continues below advertisement
Apparently, it isn't a good sign for the company, so we're hoping for the best.
Fool.com reports the company reported a 1.2 percent increase in revenue, but the company recently faced a massive loss. Net revenue has decreased by 10 percent over the last year. The company is suffering from price decreases, and sales of the brand's new plant-based jerky haven't been fruitful, as the launch was expensive. As a result, the brand has suffered serious losses — about $100.5 million. Yikes.
The site also notes the company doesn't have much pricing power. With the addition of so many new plant-based alternatives, Beyond's CEO Ethan Brown feels it's unable to set competitive prices.
"... What's happening in the sector overall in grocery is you see all these new entrants coming in, and many of them are using price as a way to try to capture early market share," Brown stated on an earnings call, per Fool.com. "While the animal protein industry has been able to substantially increase pricing to essentially offset significant reductions in volume, in our sector, we have not had the opportunity to do that."
Article continues below advertisement
Hopefully this doesn't sink the plant-based company, but while prices are low, many of us are buying Beyond Meat while it's cheap.
Article continues below advertisement
Here's why grocery prices are at an all-time high.
Grocery prices are basically rising all thanks to inflation. If you don't remember the concept of inflation from Economics 101, it basically happens when goods and services become more expensive — therefore, the value of the dollar decreases.
Per PureWow, the pandemic triggered inflation, as it drastically affected the international economy. It affected grocery prices in particular, because of labor and transportation shortages, a string of recalls, the bird flu, and high fertilizer prices.