This 'Harold & Kumar' Star Is Investing In Vegan Burgers
The Impossible sliders are gaining fans, fast.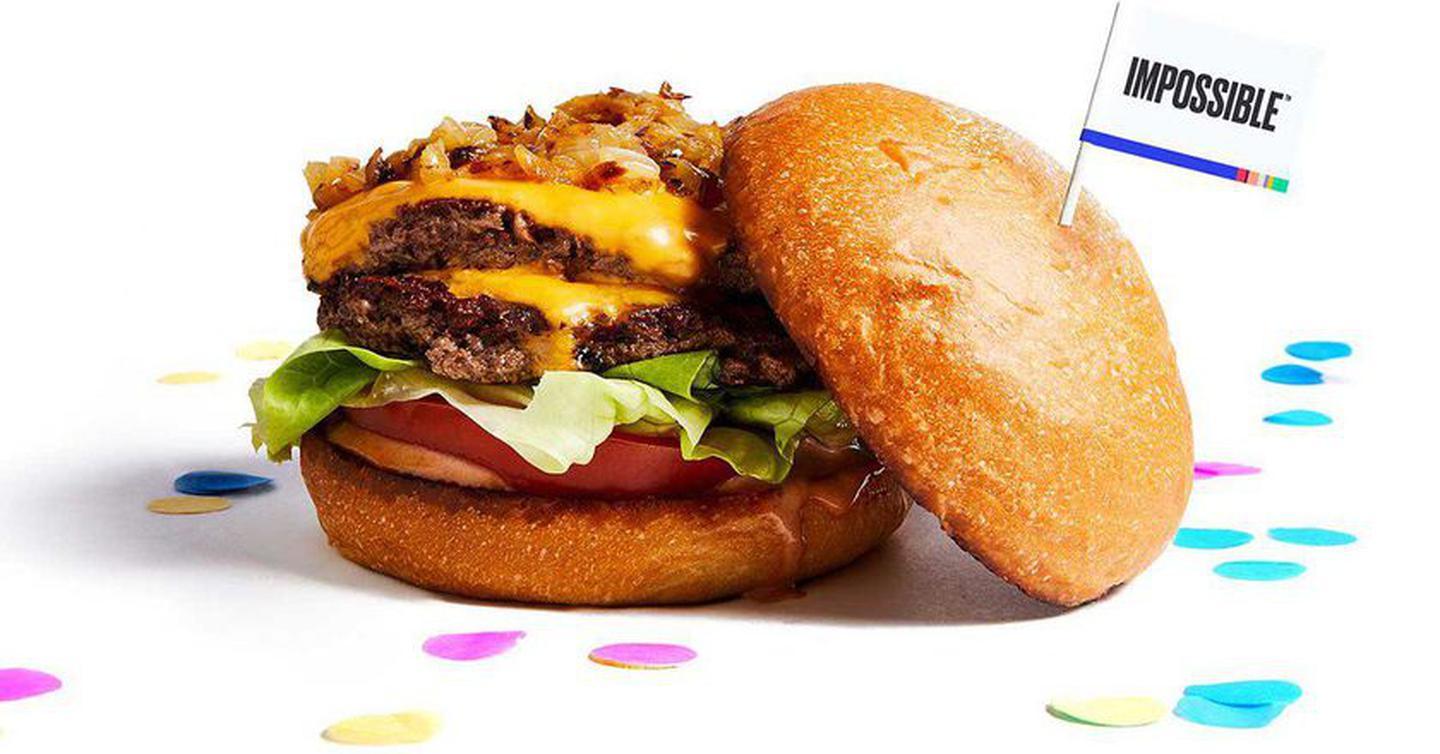 If you're familiar with the cult favorite Harold & Kumar Go To White Castle movie, which is basically a comedy about guys on a journey to finding the perfect sliders and french fries, you might be interested in learning that one of the actors in the film has seemingly taken his love for White Castle to new heights. Even better? It's great for the planet.
Article continues below advertisement
Kal Penn, one of the stars of the film, has officially invested in Impossible Foods. As Forbes reports, Penn first tried the Impossible Burger himself in the same way many of us did; he ordered it from the chain restaurant, Bareburger. And like many of us, he was hooked.
After he learned that a friend happened to work at Impossible Foods, Penn went all in and became an investor.
Article continues below advertisement
Penn himself transitioned to a vegetarian diet after the United States pulled out of the Paris Climate Agreement. "I thought, 'If I'm really this angry, maybe I should start making better choices for myself,'" he said. At this point, he describes himself as an "aspiring" vegan.
Article continues below advertisement
"I had a chance as an investor but also a fan of the product. It's a company making a delicious product, making meat out of plants in a way that's more equitable for the planet, more green, and the fact that it's at White Castle makes the price point accessible to a lot of people."
Not only is he an investor, but he's really helping White Castle promote their Impossible Burger sliders. In fact, he appeared in an Instagram ad for Impossible Foods to promote the product.
Article continues below advertisement
For the curious, the vegan Impossible Burger sliders retail for $1.99 per slider at White Castle. They've just been expanded to a nation-wide reach at White Castle locations. Sliders come with smoked cheddar cheese, pickles, and onions. If you want to make it fully vegan, just ask them to remove the cheese. The bun is vegan!
"Innovation has been core to everything we've done at White Castle since our founding in 1921," Lisa Ingram, the CEO of White Castle, said. "The fact that we are the first-fast food chain to offer the Impossible Burger to our loyal customers epitomizes our history of being on the 'bleeding edge' of a rapidly evolving industry."