San Francisco Food Banks Now Offer 100% Plant-Based 'Impossible Burger'
The Alameda County Community Food Bank and Second Harvest in San Francisco will now offer the Impossible burger at meal centers.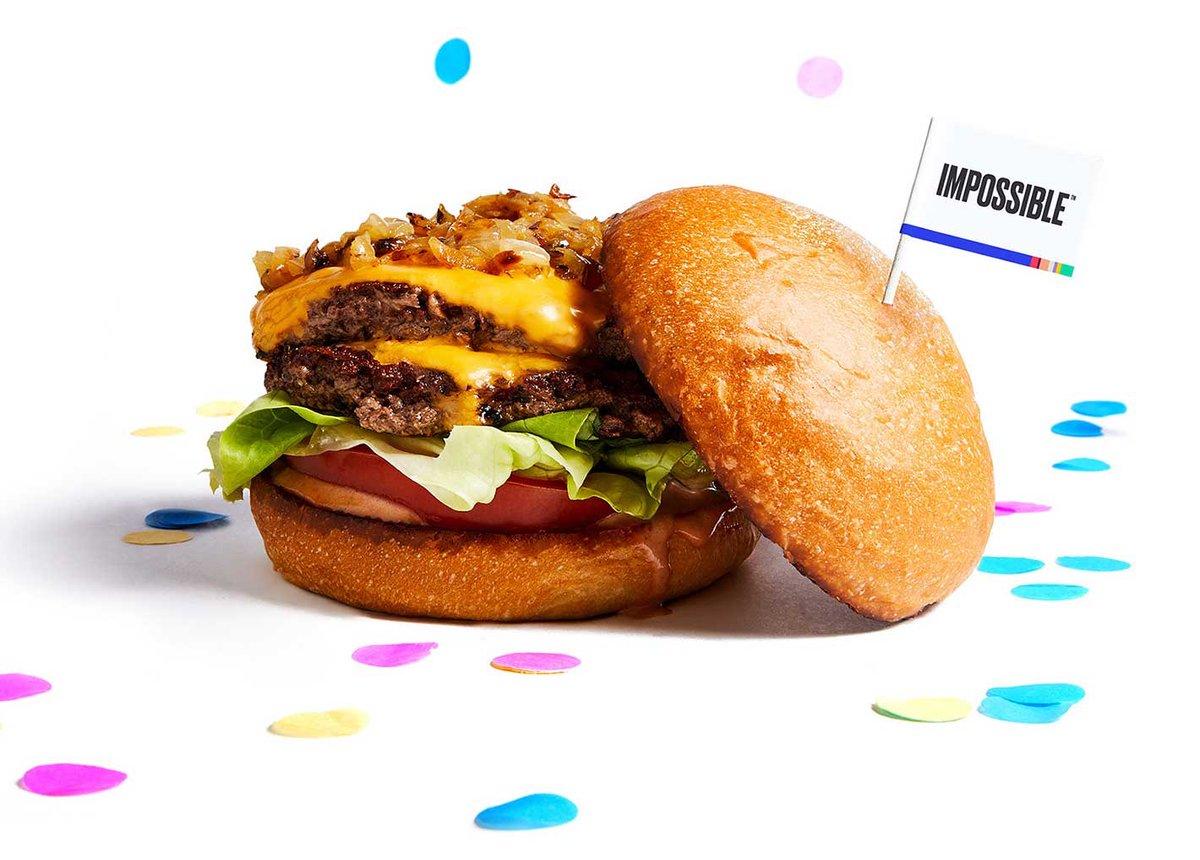 Impossible Foods, one of the many food technology startups that have put plant-based meat products into the market, is teaming up with San Francisco Bay Area food banks. How so? They're donating their plant-based burgers to local food banks in their area, helping people in need get nutritious and sustainable food.
Article continues below advertisement
The Alameda County Community Food Bank (ACCFB) and Second Harvest, who serves people in San Mateo and Santa Clara locally, will be the food banks of choice. Beginning this week, the startup's most popular product, the Impossible Burger, will be served at meal centers in the above counties.
Article continues below advertisement
ACCFB has a network of over 200 food pantries that's able to serve every 1 in 5 Alameda County residents. For perspective, this means that they'll be delivering 28 million meals on the table this year alone. Second Harvest is a national food bank with an emphasis on fresh produce that has over 300 partners and serves over 900 sites.
"We are still ramping up and enjoy strong demand for our product from chefs and restaurateurs -- but at the same time, we know that people in our hometown regions are struggling to afford food that's delicious and nutritious," Jessica Appelgren, VP of communication at Impossible Foods, said in a press release. "We wanted to launch partnerships very early in our growth curve to address food insecurity and give back to the communities where we live and work."
Article continues below advertisement
All food banks will be trained on how to properly serve the Impossible Burger, headed by award-winning chefs in the Bay Area, Chris Kronner and Rocco Scordella. They'll also teach how to use the "meat" in a variety of recipes, including meatballs and tacos.
Article continues below advertisement
The Impossible Burger is very similar to a traditional patty from a cow, but it's made exclusively from plants. In the process to create one, it uses 75 percent less water, 87 percent less emissions, and 95 percent less land than standard ground beef. There's more protein in each burger than in a comparable beef one. Even better? There's no antibiotics, cholesterol, or hormones.
Article continues below advertisement
Impossible Foods launched their burger at national restaurants beginning in 2016. Such locations include Bareburger, Fatburger, Umami Burger, and Wahlburgers, the latter started up by chef Paul Wahlberg and his celebrity brothers, Mark and Donnie. It's also been the subject of a self-titled reality TV show on A&E for eight seasons.
It's an exceptional display of gratuity from Impossible Foods to donate their high-quality burger to food banks. Not only are they reducing their environmental footprint, but they are putting a dent in hunger. High sources of protein are neither requested much nor donated to food banks, and this provides a great amount of it for the community.