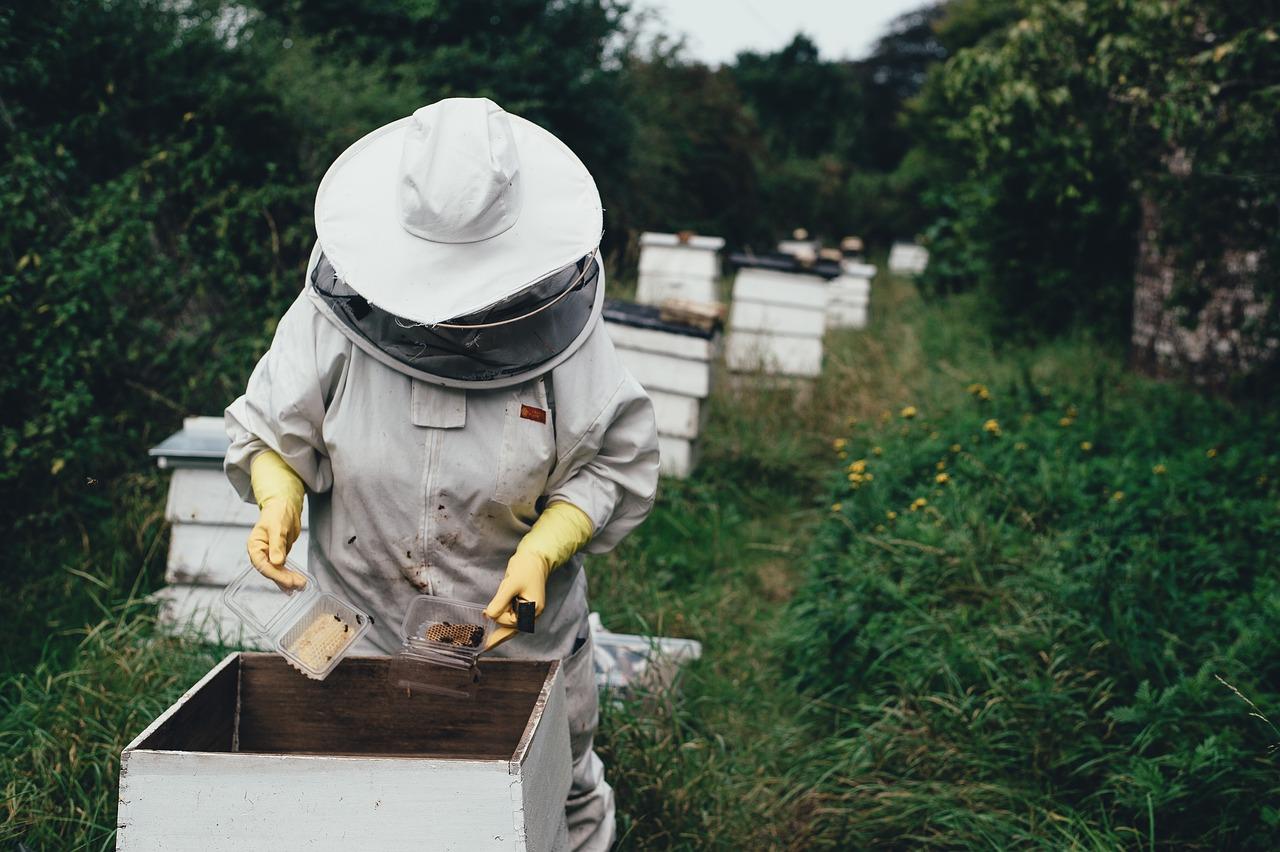 'Detroit Hives' Is Turning Abandoned City Lots Into Bee Farms
By Aimee Lutkin
Get green news right to your inbox!
Thanks for signing up!
Detroit-born couple Timothy Paule and Nicole Lindsey founded a nonprofit organization in 2017 called Detroit Hives. Though Detroit has recently begun to see expansion in certain areas, there are still many sections of the city that are economically depressed with a number of vacant lots. Detroit Hives made it their mission to turn abandoned land into functioning beehives, which they see as a way to grow and protect neighborhoods in the community.
Paule told the Huffington Post, "These properties are left abandoned and serve as a dumping ground in most cases. The area can be a breeding ground for environmental hazards, which creates a stigma around the city."
Before Detroit Hives, neither Paule nor Lindsey had a particular passion for bees. Paule works as a photographer, and Lindsey works as a health care provider. Paule had been nursing a cough for awhile, when someone he knew at a local farmer's market suggested he try eating honey. Honey produced in the area where you live supposedly helps with allergies, and Paule felt it really worked.
As the couple talked about the strange honey phenomenon, it occurred to them that they might be able to solve several issues at once—protecting vacant spaces, getting rid of ragweeds that grow in them and cause allergies, and making a homeopathic cure. Plus, honey is delicious. For that, they'd need to raise some bees.
They both became certified through two urban gardening programs in Detroit, where developing land for food growth has become a popular solution to abandoned property. An organization called the Detroit Land Bank Authority helped them purchase their first farm on the city's East side for $340. The agency is dedicated to redeveloping abandoned properties.
Though their project is at the intersection of so many interesting topics, they want it to do even more. Detroit Hives offers public tours of their farm, and travels to schools to spread awareness of bees and beekeeping. Learning how to engage young people has been a challenge.
According to Paule, the neighbors love the farm and help make sure it doesn't get turned into a dumping ground when the couple is away. They're hoping to expand to another plot of land in 2018.
"We're hustlers, innovators and thinkers," Paule said. "Bees work really hard, and they're humble. In Detroit, you have to work hard and be humble. It'll take you far."
"It was a little hard at first because most high-schoolers are afraid of bees or they really don't care," Paule explained. "So I had to find a unique way to introduce bees to them. One thing they found intriguing is how each honeybee had a unique job."
More From Green Matters
.

Food

Lab-grown meat and plant-based meat are on the rise.

.

Food

Wild Type wants to change the way we eat fish.

.

Food

Gatwick Airport's Starbucks is promoting reusables and taking the burden off the consumer.