This Small Country Is Using Sustainable Agriculture To Feed The World
With a motto of producing "twice as much food using half as many resources," the Netherlands is using sustainable agricultural practices to feed not just the Dutch but food insecure people all over the world.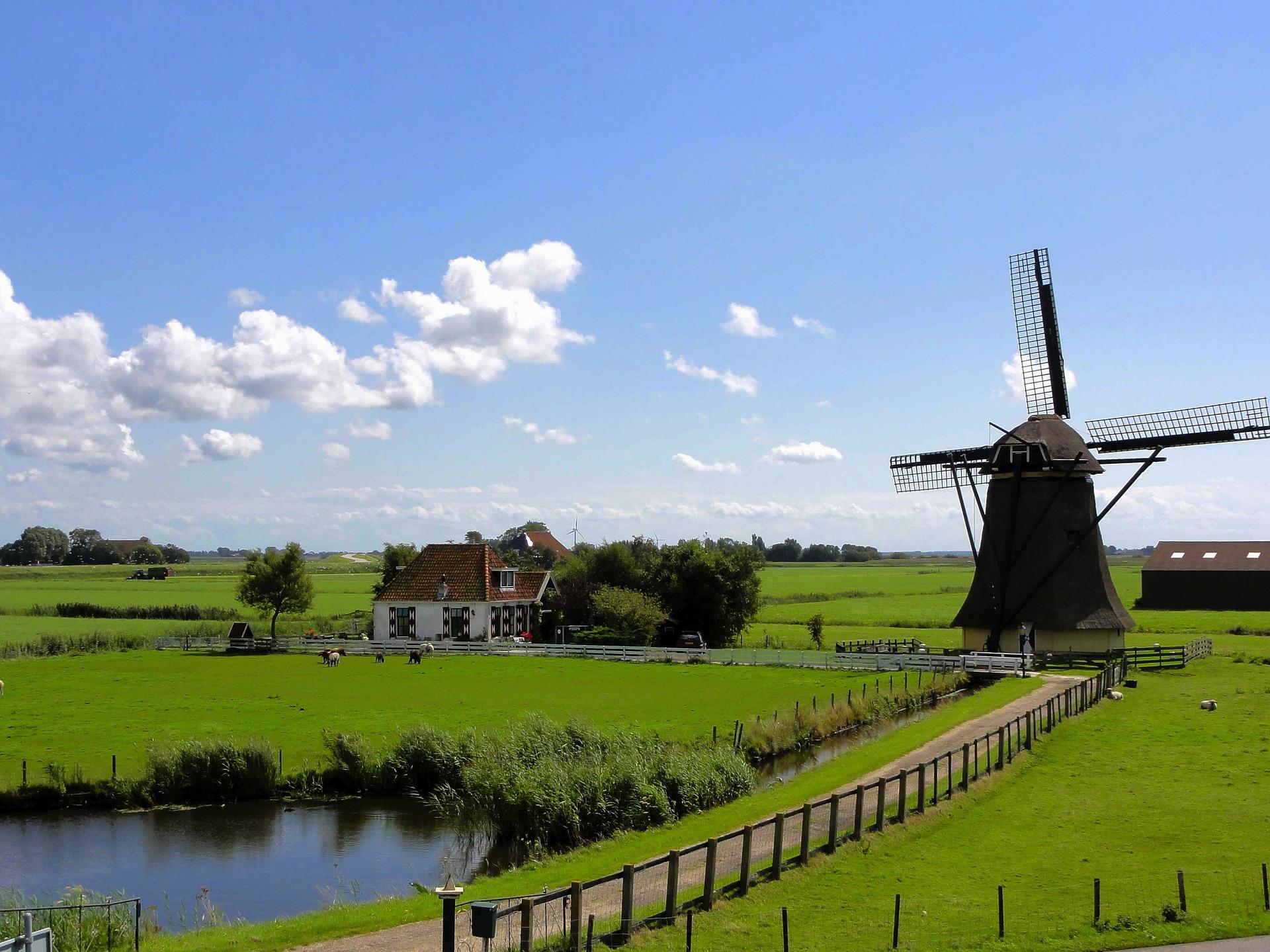 An in-depth article from National Geographic is drawing attention to how the Netherlands is addressing fears of an oncoming food crisis across the planet by investing in their motto "twice as much food using half as many resources" which has been motivating the Dutch agricultural movement since 2000.

The Netherlands is the number two exporter of food as measured by value in the entire world, coming in second to the United States. The U.S. has 270 times the landmass. How have they been done it? For one, 80 percent of their cultivated land is contained in greenhouses, which makes every "field" into its own little eco-system where every aspect is controlled, contained, and used to the best of its ability. Farmers are now agricultural scientists, monitoring soil health, air, and yields with drones and monitors as though farming on a futuristic spaceship.
Article continues below advertisement
Ernst van den Ende, managing director of Wageningen University & Research's Plant Sciences Group (which spearheads much of the food science developing in the nation), explained to National Geographic how the structures in place now save enormous amounts of water for every crop rotation, which is a huge issue. But it's not the one agriculturalists should necessarily be focusing on.
Article continues below advertisement
"Water isn't the fundamental problem. It's poor soil," he says. "The absence of nutrients can be offset by cultivating plants that act in symbiosis with certain bacteria to produce their own fertilizer."
Van den Ende also has a suggestion for how to feed livestock more sustainably: "Feed them grasshoppers instead," he says, explaining that one metric ton of soy protein can be produced on a piece of land in a year that could produce 150 tons of insect protein in the same time.
These sorts of developments have come out of innovations based on necessity. Don't have a lot of land? Figure out ways to make that land high-yield and rotational. Another necessity has come out of the European Union's' strict and expensive rules of genetically modified seeds, or GMOs. Because of the cost and time involved in developing GMOs, the Dutch seed firms have made themselves world leaders in the seed business, working with molecular breeding. Unlike GMO seeds, molecular breeding doesn't introduce foreign genes into seeds, and the seeds themselves are often ready for sale and use in half the time. Those highly researched and monitored, these sorts of seed development practices have been in use since basically the start of human agriculture.
Article continues below advertisement
Heleen Bos runs the organic accounts and international development projects for Rijk Zwaan, a large Dutch seed breeder, which produces things like greenhouse tomato seeds that cost $0.50 each, and can yield 150 pounds of tomatoes on one plant. Bos and Rijk Zwaan are working to spread the Netherlands gospel to other nations that have farming challenges unique to their area, like Kenya, Peru, and Guatemala.
Article continues below advertisement
"Of course, we can't immediately implement the kind of ultrahigh-tech agriculture over there that you see in the Netherlands," Bos told NG. "But we are well into introducing medium-tech solutions that can make a huge difference."
It's important to the company to talk to local growers about what their needs are, rather than landing in a new place and setting up their own farming order.
"We try to develop seeds for their specific conditions," Bos explained. "We have constant, tremendously important conversations with the small growers themselves—on their needs, on the weather and soil conditions they face, on costs," she says.
Though wildly successful with their farming now, the Netherlands experienced a terrible famine during the final year of World War II while occupied by Nazi Germany. Somewhere between 10,000 to 20,000 people died. With the specter on their shoulder, developing solutions for keeping the world fed isn't an abstract cause, it's a sacred mission. You can and should read more about it here.