New Online Supermarket Promises Organic, Non-GMO Products For $3 Or Less
Brandless is pledging to offer eco-friendly products on their site for less than 3 dollars each.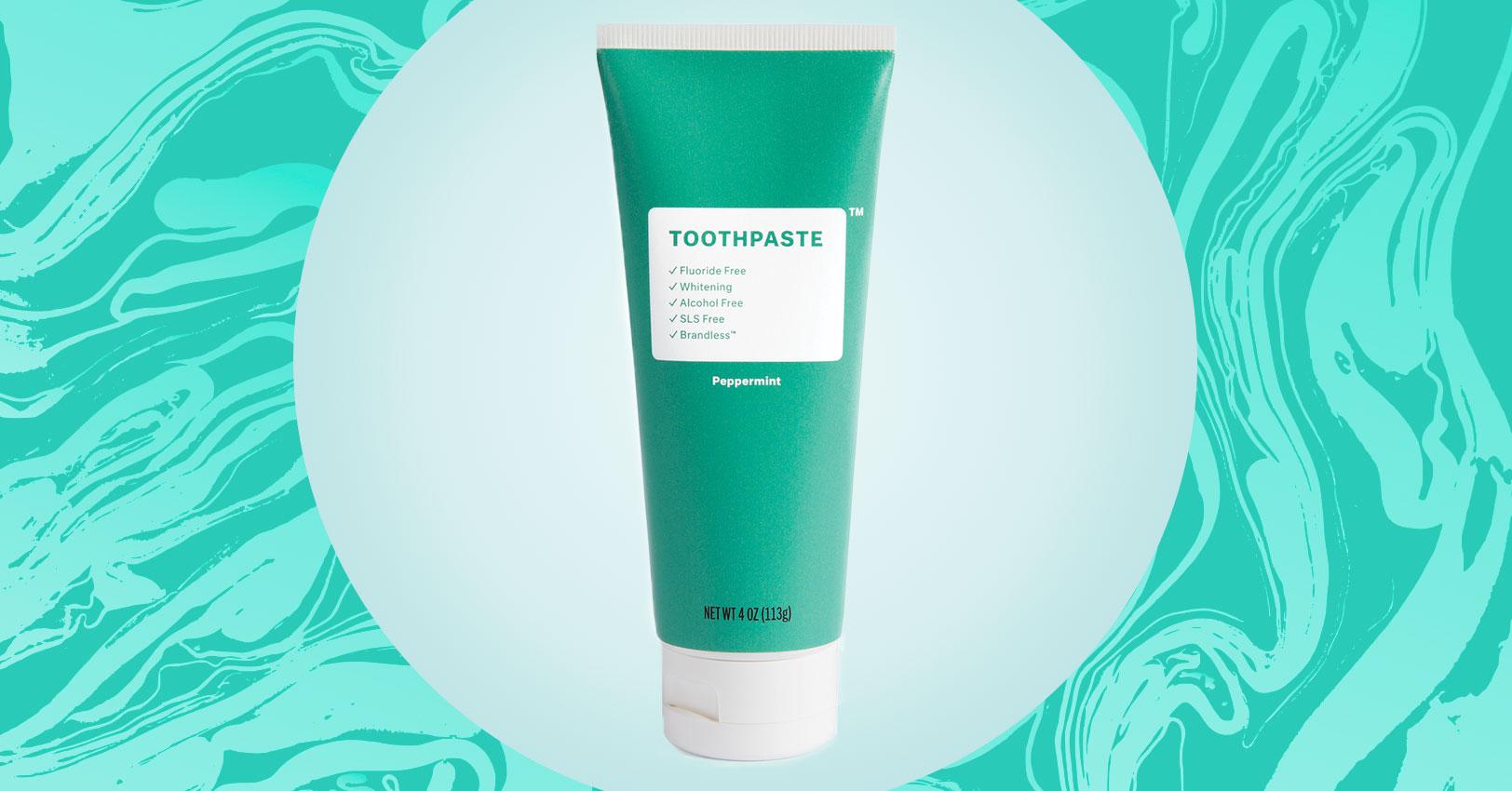 It's long been understood that generic items have the same active ingredients as the brand-name stuff. But a new take on going generic has inspired one online grocery store to sell everything in it for $3 or less—while keeping every product organic and GMO-free.
Article continues below advertisement
Meet the brand of unbranding. 
Online supermarket Brandless, launched this week, focuses on reducing costs by going totally "zero frills." And that means avoiding BrandTax at all costs.
Article continues below advertisement
"BrandTax is the hidden cost you pay for a national brand," Brandless says on its website. "We've been trained to believe these costs increase quality, but they rarely do. We estimate the average person pays at least 40 percent more for products of comparable quality as ours. And sometimes up to 370 percent more for beauty products like face cream. We're here to eliminate BrandTax once and for all."
To determine BrandTax, Brandless reps studied pricing on home goods, cleaners, beauty products and groceries from five major retailers. With those numbers, the BrandTax for each item was calculated. When you create an account on Brandless, each quarter you'll see how much you've saved by not paying into BrandTaxes.
Article continues below advertisement
You know, if you want to see just how much money you've been wasting all these years.
Article continues below advertisement
OK, so what's this place got? 
Well, a little bit of everything.
Think of Brandless as a beautiful, mutant melding of Aldi, Whole Foods and Trader Joe's, with simplistic packaging that saves the company the expense of frilly, frouffy, colorful and excessive packaging.
Article continues below advertisement
Because you can't eat those packages—but you can eat healthy, delicious, high-quality food while enjoying the extra dough in your wallet.
In the first week of Brandless' rollout, $3 will buy you organic items like a 12-ounce jar of peanut butter, 8.5 fluid ounces of olive oil, 16.5 ounces of balsamic greens and grapefruit dish soap, or a two-pack of organic shells and yellow cheddar mac 'n' cheese.
Article continues below advertisement
Spend $72, shipping's free (otherwise, pay a $9 flat shipping rate, or $3 on your first order with code hello3).
If you aren't already obsessed with this company, here's one more thing. 
Article continues below advertisement
We've got a new online marketplace selling organic, non-GMO foods and household products with many dietary options (including gluten-free and vegan) for significantly lower prices than competitors.
Those items are being manufactured in accordance with certified Global Food Safety or Good Manufacturing Practices, EPA standards, and without any animal testing, ever. All paper products sold by Brandless were harvested with sustainable forestry practices or derived from bamboo or sugarcane.
Article continues below advertisement
Oh—and Brandless took it upon itself to ban more than 400 harmful ingredients like parabens, polypropylene, phthalates, and sulfates from its beauty products.
And get this: Brandless has ALSO partnered with Feeding America, a nationwide network of food banks and the country's leading domestic hunger-relief charity. Every time you place an order with Brandless, a meal is donated to Feeding America. So not only are you getting all this insane quality for next-to-nothing, your purchase is powering meals for people experiencing hunger. That's what you call food for thought.