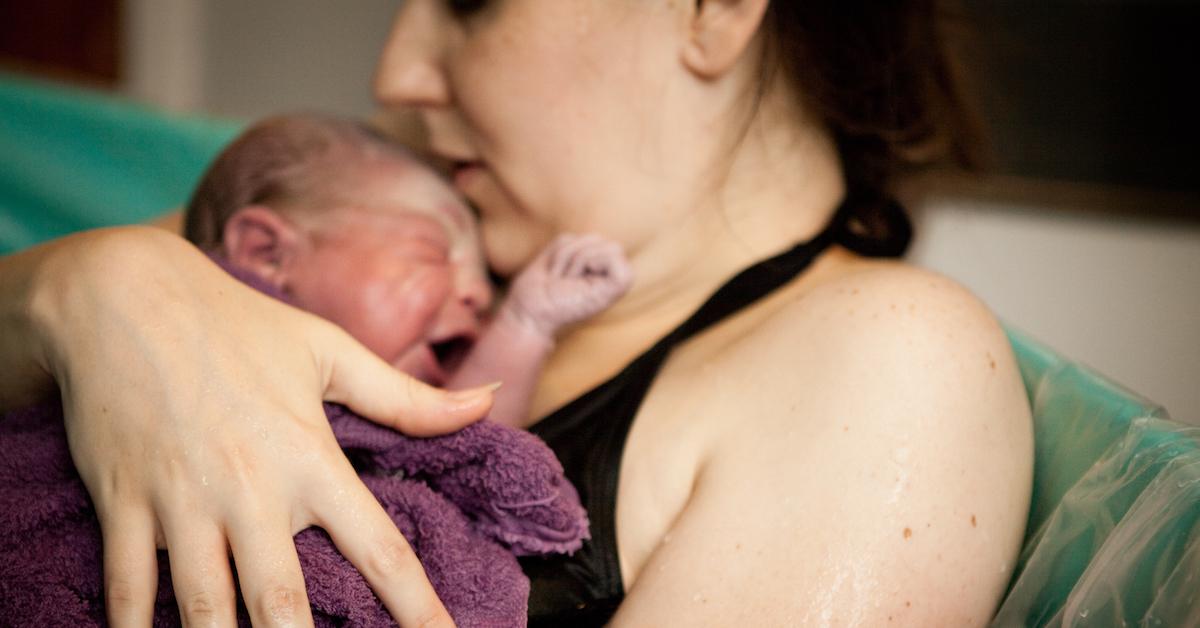 Home Births Are on the Rise in the U.S. — Watch These Incredible Videos
Home births are a controversial topic — many families look back at their home births as the most magical moments of their lives, while others are skeptical of home births, as the baby and birthing parent do not have immediate access to hospital care should a medical issue arise. That said, a new report found that in the U.S. in 2021, home births reached their highest rate in three decades.
Article continues below advertisement
No matter how you feel about a home birth and the potential added risks, watching home birth videos provides an interesting perspective on how magical they can be.
Here's a look into the new report, as well as some incredible videos showing the realities of home birthing.
Article continues below advertisement
Home births became more popular recently — perhaps due to the COVID-19 pandemic.
Overall, the CDC found that in the U.S., in 2020, there were 45,646 reported home births represented (1.26 percent of all births). In 2021, there were 51,642 home births (1.41 percent), which is a 12 percent increase from the previous year — and the highest percentage of annual home births since 1990.
Article continues below advertisement
And from 2019 to 2020, there was actually a 22 percent increase in home births from 2019, though that still makes 2021 the top year for home births in 32 years.
Article continues below advertisement
Additionally, the CDC found that some of the most significant increases in home births were observed for the three largest race and Hispanic-origin groups.
For non-Hispanic white women, home births increased by 10 percent between 2020 and 2021. For non-Hispanic Black women, home births increased 21 percent between 2020 and 2021. And for Hispanic women, home births increased by 15 percent between those two years. This shows that the rise in home births across the country is largely due to women of color.
Article continues below advertisement
What accounted for the overall rise in home births in the past few years? According to the CDC, COVID-19 was a major factor. The virus has made many people want to avoid hospitals, especially during the initial lockdown period in 2020, as well as during surges of different variants.
Home birth videos to give you a look into the process:
Ellen Fisher, a vlogger, recipe creator, and mom of five, has delivered all five of her children via home birth. In October 2022, she shared a YouTube video with her followers of her most recent "gentle" home birth, in a birthing tub on the deck of her Hawaii home. The video has amassed nearly 1 million views as of publication; you can watch it along with her other home birth videos on her YouTube channel.
Article continues below advertisement
Nikki Phillippi, a YouTuber and homesteader, shared a video of her home birth back in January 2020. She gave birth to a baby boy in her bathtub, and shared a very raw video of the experience on YouTube, which has garnered nearly 1.4 million views. Her reaction of screaming "I have a baby!?" over and over after he finally arrives is the video's highlight.
For the first 20 minutes of YouTube couple Paul and Morgan's birth vlog, Morgan is seen laboring at home, preparing for a home birth. But after a while, she started running a fever, which her midwife said can indicate an infection during birth; so, the couple headed to the hospital, where Morgan wound up delivering her baby via C-section.
Paul and Morgan's video is an important watch for anyone considering a home birth, as it details the reality that sometimes, moving things to a hospital is necessary to keep the parent and baby safe.