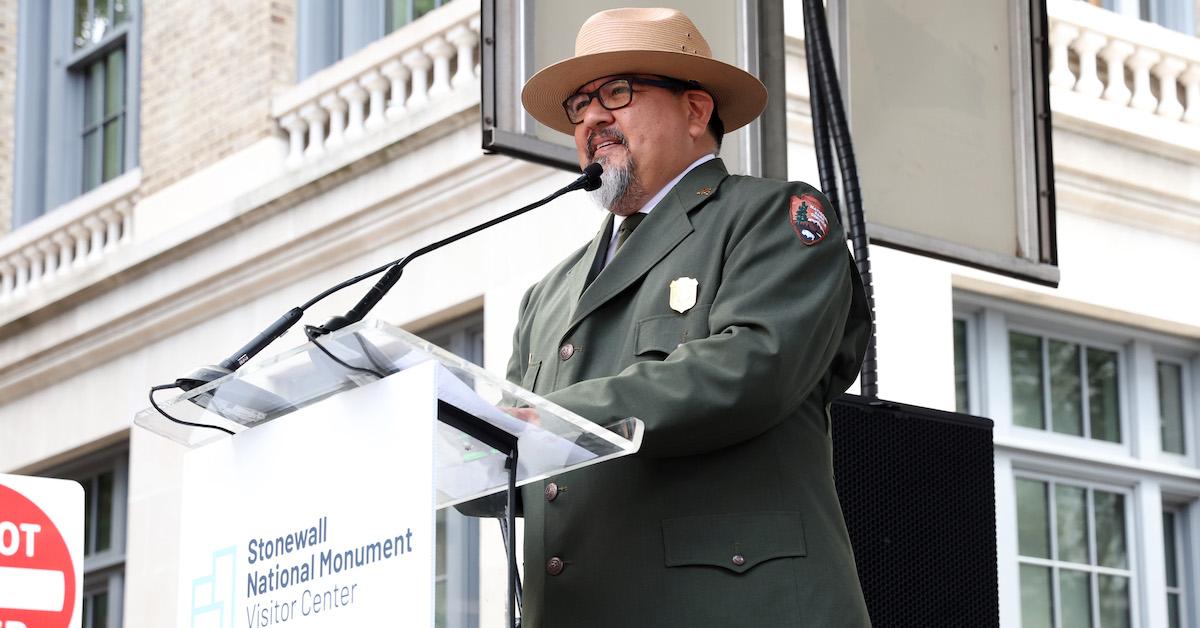 Who Is Chuck Sams III? Meet the First Native American National Park Service Leader
Even though the national parks are some of the U.S.' greatest assets, they're also symbolic of some of our country's worst moments. They work to preserve the natural beauty in our country, but many of them were established by kicking out Native American tribes.
That's why it's so historic that Chuck Sams III was sworn in as the first Native American to lead the National Parks Service (NPS) in 2021.
Article continues below advertisement
"I am honored to serve as Director of the National Park Service and thank President Biden and Secretary Haaland for entrusting in me the care of one of America's greatest gifts: our National Park System. I am also incredibly proud to work with the dedicated employees of the National Park Service," Sams stated after he was elected by President Biden last year.
"I have no doubt that together, we'll be able to expand access to the outdoors, protect America's public lands, and upgrade our nation's infrastructure system through the Bipartisan Infrastructure Law," he continued.
Article continues below advertisement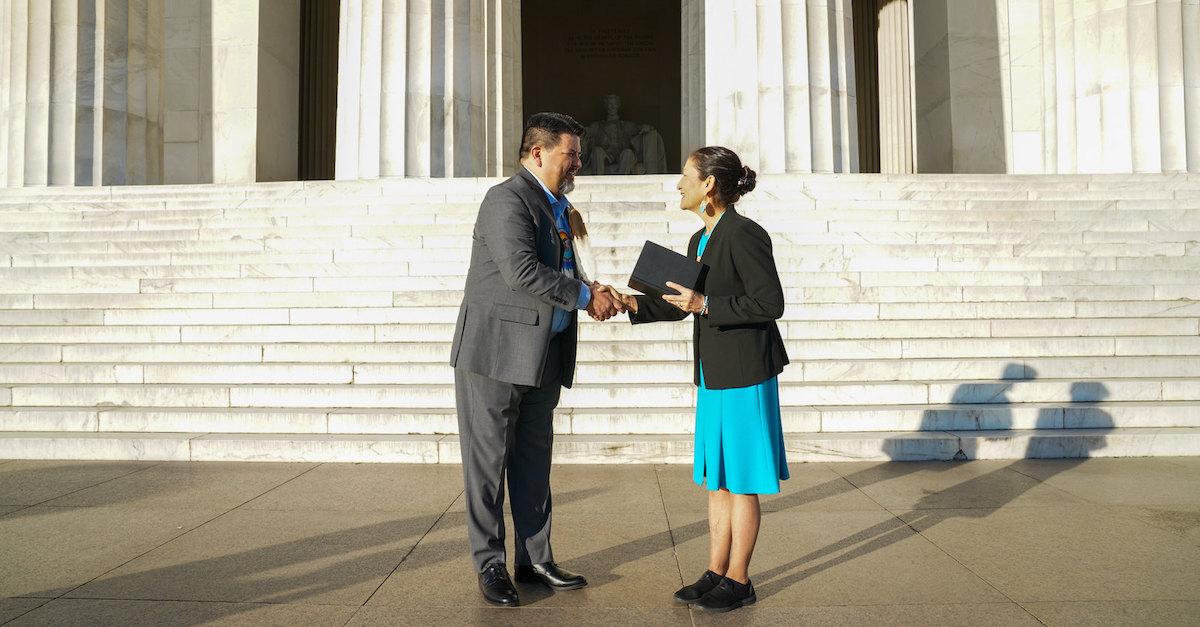 Chuck Sams III is the first Native American to lead NPS.
Charles F. Sams III, who goes by Chuck, became the first Native American to lead NPS, according to The Guardian. He was nominated in August 2021, and sworn in with unanimous consent by the U.S. senate in November 2021. Sams has 25 years of experience in state and native governments. He has also worked for nonprofits that focus on conservation and natural resource management.
Therefore, implementing Biden's park service agenda should be easy.
Article continues below advertisement
"The diverse experience that Chuck brings to the National Park Service will be an incredible asset as we work to conserve and protect our national parks to make them more accessible for everyone," Secretary Deb Haaland stated in a press release after he was first elected.
"I look forward to working with him to welcome Americans from every corner of our country into our national park system. The outdoors are for everyone, and we have an obligation to protect them for generations to come."
Many hope Sams will be able to bring back native vegetation through partnerships with local Indigenous governments. Others also foresee an opportunity to make it easier for Indigenous people to access NPS land for ceremonies.
But outside of his position at NPS, who is Sams? He has an incredibly interesting and diverse background in politics and environmentalism.
Article continues below advertisement
Who is Chuck Sams III?
Sams is Cayuse and Walla Walla, as well as a tribal member of the Confederated Tribes of the Umatilla Indian Reservation.
According to NPS, he grew up in Northeast Oregon. His most recent position was Oregon Governor Kate Brown's appointee to the Pacific Northwest Power and Conservation Council (NW Council) — there he was a council member for nine months in 2021.
Prior to that, he was executive director for the Confederated Tribes of the Umatilla Indian Reservation. With 30 years of experience in tribal and state government, as well as experience in the U.S. Navy, and a B.S. in business administration from Concordia University, he has a wide range of knowledge and skills.