Takahē Chicks Thrive at New Zealand Ecosanctuary After Declared Extinct for Decades
After being declared extinct in 1898, the rare takahē bird species is making a comeback thanks to decades of conservation efforts.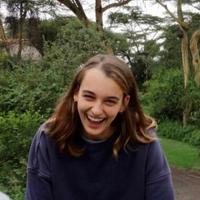 By
Eva Hagan
Oct. 18 2023, Published 10:41 a.m. ET
The Gist:
The takahē is a rare bird species native to New Zealand that was once thought to be extinct.
Although the takahē are not extinct, they remain critically threatened, with an estimated 500 birds worldwide.
New Zealand ecosanctuaries have successfully hatched takahē chicks with hopes of growing their wild populations.
Article continues below advertisement
Two takahē chicks, a rare flightless native bird species, have hatched at the Orokonui ecosanctuary in Dunedin, New Zealand, and has given conservationists hope that the endangered species might have a chance.
The "prehistoric-looking bird" is considered one of the rarest birds worldwide and was declared extinct in the 19th century before being rediscovered in the 20th century. In the decades since, conservationists have been working to rebuild the takahē population in New Zealand's longest active conservation effort.
Keep reading to learn more about takahē birds and why they are rare.
Article continues below advertisement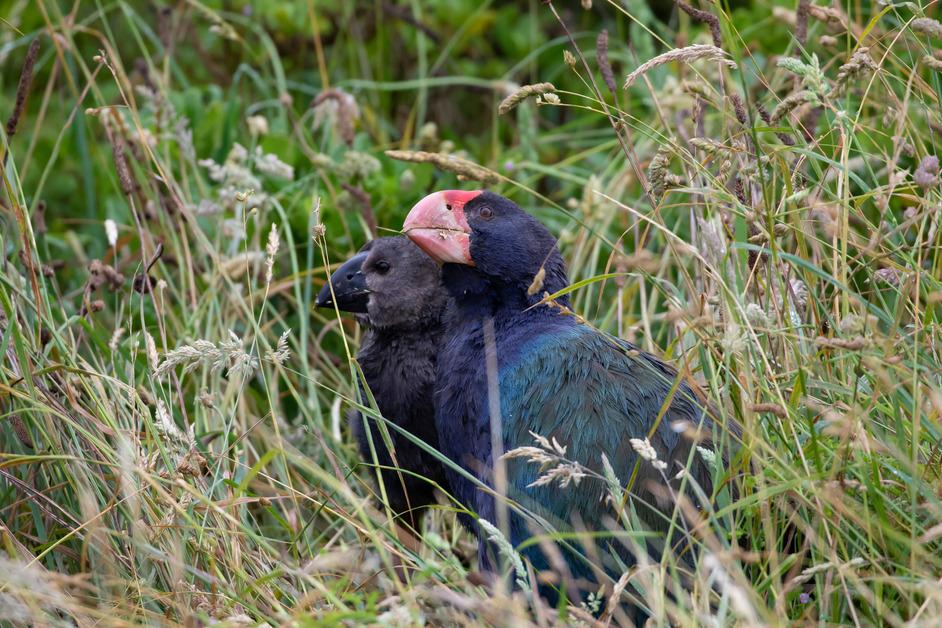 What are takahē chicks?
The takahē are flightless birds native to New Zealand in the natural tussock grassland habitat. They can be identified by their curved red beak that contrasts with a body of peacock blue and turquoise feathers. They were declared extinct in 1898 before being rediscovered in 1948.
Article continues below advertisement
After their rediscovery, conservationists began recovery efforts to rebuild the takahē population, including saving and incubating takahē eggs and later creating bird sanctuaries. With an estimated 500 takahē in the world as of October 2023, recovery efforts are crucial for keeping the population growing, per Zealandia.
New Zealand's Orokonui ecosanctuary has two pairs of takahē in their care, Waimarie and Bennet, along with their growing chicks, per Orokonui ecosanctuary.
Article continues below advertisement
Where are takahē from?
Takahē birds are native to New Zealand, living in Murchison Mountains, Fiordland National Park, and the Gouland Downs in Kahurangi National Park. They prefer grassland habitats and eat the leaves of most tussock plants for food.
Takahē were rediscovered in the Murchison Mountains in a remote tussock basin in 1948 after they were presumed extinct. Since their rediscovery, conservationists have collected and incubated eggs to spread the population to several other wild habitats and sanctuaries, per the New Zealand Department of Conservation.
Article continues below advertisement
Why are takahē chicks rare?
The biggest threats to takahē survival are hunting, predators, and competition for food. According to BBC UK, many mammalian predators were introduced by European settlers in the 19th century, leading to a decline in takahē population and eventual presumed extinction in 1898.
Article continues below advertisement
During rehabilitation efforts in the late 20th century, conservationists picked predator-free islands for the takahē to live. In 2007, stoats killed half of the takahē living in the Murchison Mountains.
Moreover, deer and takahē eat tussock leaves for food, which can harm tussock growth and lead to overall habitat destruction, per the New Zealand Department of Conservation.
Article continues below advertisement
Facts about takahē:
Besides being endangered and absolutely beautiful, there are lot more interesting things about the takahē, all per the New Zealand Department of Conservation.
Takahē eats so much fiber that they can poop up to 29 feet daily.
The estimated lifespan of takahē is 18 years in the wild and 22 years at a sanctuary.
Takahē breed once a year and raise only one to two chicks at a time.
To help the takahē thrive again, consider sponsoring a Takahē through the Takahē Recovery Programme or visiting one of the sanctuary sites in New Zealand.