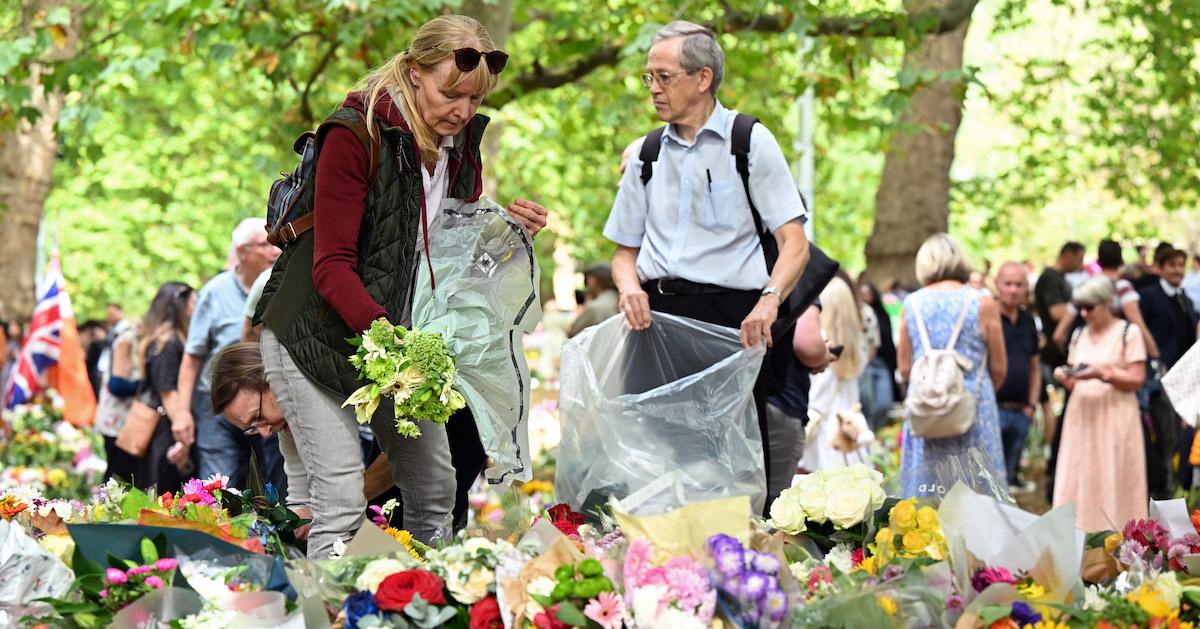 Brits Help Clean Up Plastic at Queen's Tribute Sites, Where Mourners Are Leaving Paddington Bears and Marmalade
In the wake of Queen Elizabeth II's death, her fans have been leaving Paddington bear stuffed animals, marmalade sandwiches, and other trinkets around London parks in her honor.
Article continues below advertisement
Though the tributes are well-intentioned, they are also wasteful, since the goodies won't actually be used or eaten. (As we learned in Harry Potter, British ghosts sadly cannot eat food.)
But even worse, they are actually polluting the natural area, prompting local officials to call out the mourners, and environmentalists to help with the cleanup efforts.
Followers of Queen Elizabeth II have been leaving marmalade sandwiches, Paddington bears, and more at her memorial sites.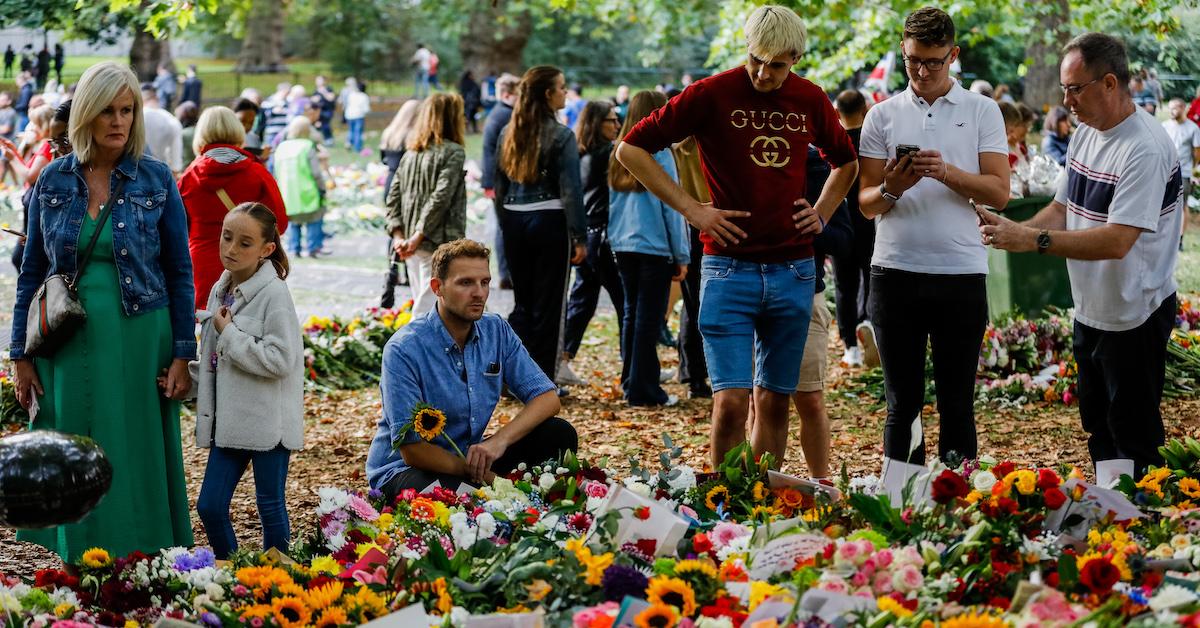 Over the past few days, Brits have laid plastic-wrapped bouquets of flowers, marmalade sandwiches, jars of marmalade, balloons, lit candles, cards, Paddington bear dolls, corgi stuffed animals, and other items at a memorial to the Queen in Green Park and Hyde Park in London, as reported by Sky News.
Article continues below advertisement
Earlier in 2022, the Queen filmed a video for her Platinum Jubilee featuring Paddington bear, in which she pulled a marmalade sandwich out of her handbag, hence the specific items mourners are putting in the park in her honor.
The Royal Parks, the government charity that manages all of London's Royal parks, has stated that mourners can lay flowers of any kind at the dedicated memorial sites at Green Park and Hyde Park.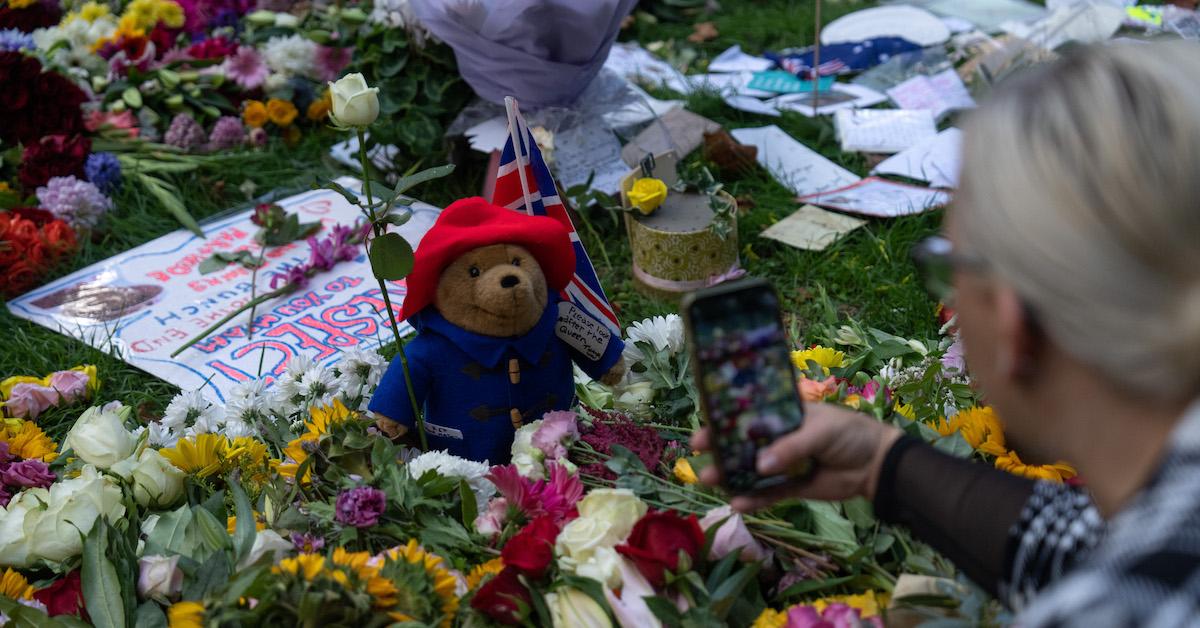 Article continues below advertisement
The Royal Parks is asking the Queen's mourners to stop leaving nonorganic materials at her tribute sites.
However well-intentioned though the tributes might be, the Royal Parks has laid out a few rules in response to the non-organic items that have been filling the parks.
"You will be asked to remove wrappings from floral tributes," reads a statement on the Royal Parks' website. "Please consider arriving with the wrapping already removed. Bins will be provided for those unable to do so."
"In the interests of sustainability, we ask visitors to only lay organic or compostable material," the statement continues, implying that anything made with synthetic materials — including stuffed animals and balloons — should not be placed at the sites.
"Removing the wrapping will aid the longevity of the flowers and will assist in subsequent composting which will start between one week and a fortnight after the date of the funeral, the statement adds."
Article continues below advertisement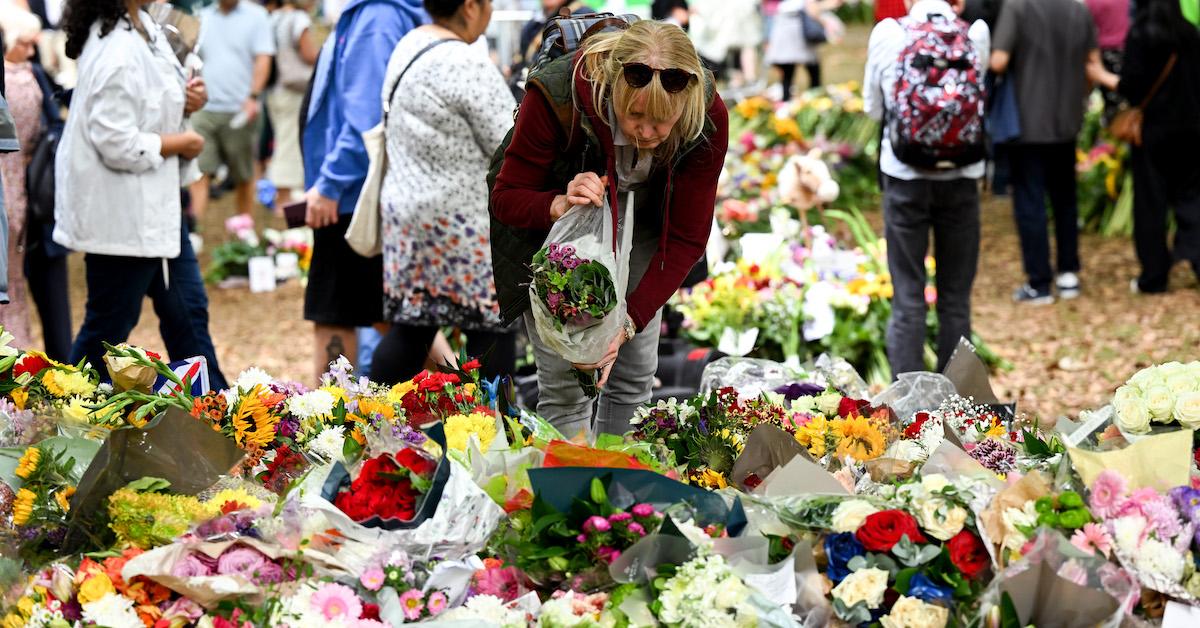 Additionally, the Royal Parks plans to regularly transfer items from tributes in other park areas to Green Park and Hyde Park on a regular basis. And in the weeks following the funeral, the Royal Parks also plans to take all tributes to Hyde Park nursery, where plant materials will be separated and then composted in Kensington Gardens. The compost created will then be used throughout the Royal Parks.
Article continues below advertisement
Additionally, many locals who happened upon the tributes unofficially volunteered to start the process of separating plastic from flowers.
A video posted on Twitter on Sept. 11 shows a massive pile of plastic-wrapped bouquets of flowers in Green Park, and a crowd of people unwrapping the plastic.
"I stayed for three hours doing this, a small collection of people started and it grew and grew from there, it was wonderful and such a privilege to arrange so many flowers and cards," someone tweeted, as per Time Out.
Seeing as marmalade sandwiches are technically compostable, we hope Royal Parks will be processing these into compost along with the flowers.
The Queen's funeral will be held on Monday, Sept. 19.