Woman Buys House for £1 and Shares Incredible Renovation Journey
See the amazing photos of the house Maxine Sharples got in Liverpool for £1 and then renovated herself.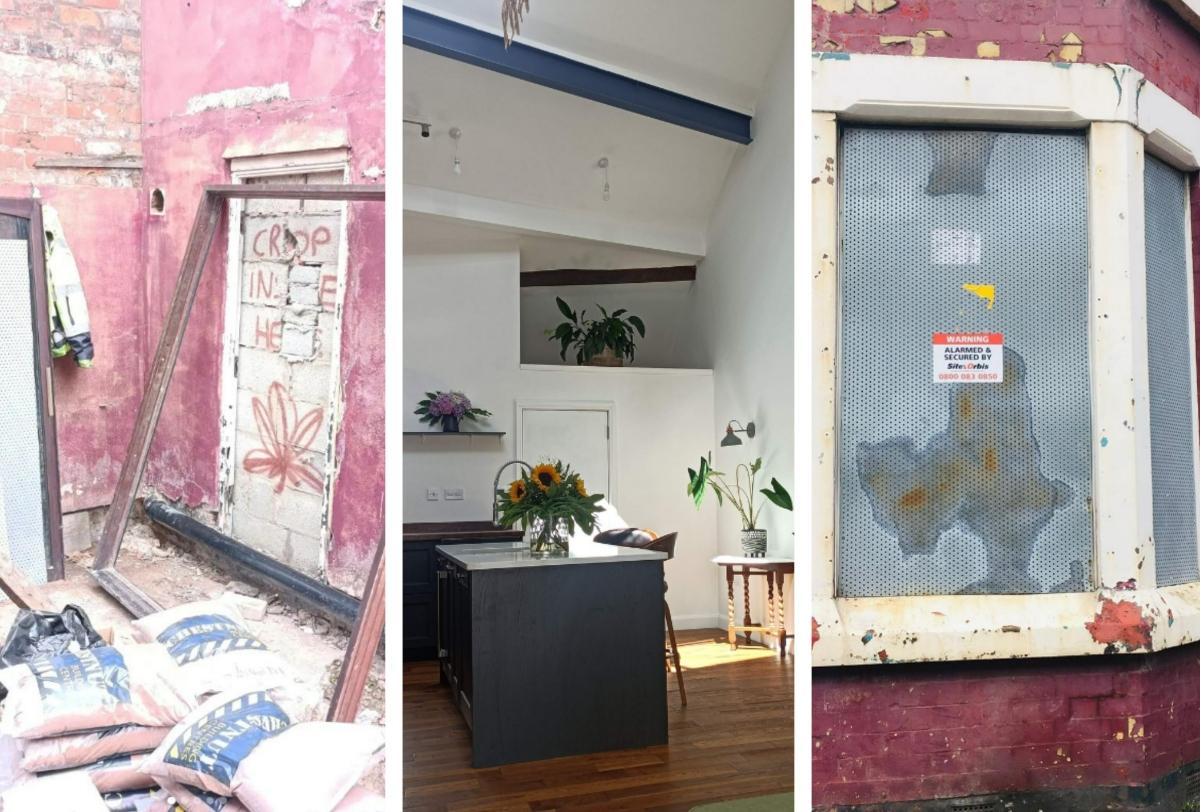 Not everyone would have the desire, money, or time to pursue a major home renovation, but that's what U.K. resident Maxine Sharples did. The young graduate student applied for a program known as "Homes for a Pound" that enabled people to buy a run-down property for just £1, or about $1.21 USD.
Article continues below advertisement
The program came with a catch: Applicants needed to be able to fund an over $60,000 renovation and complete the work within a 12-month period, per CNBC's Make It. Here's more of how the "homes for a pound" program worked for Maxine Sharples, and pictures of her amazing home transformation.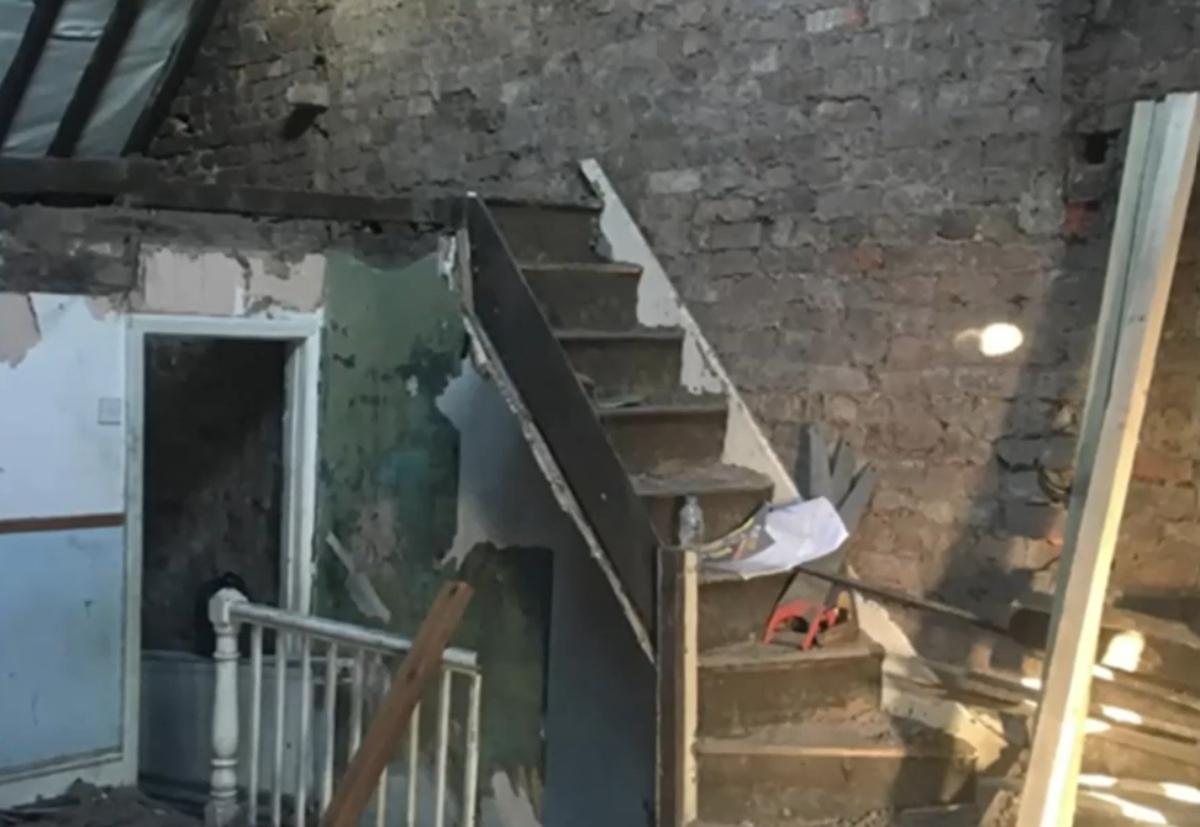 Article continues below advertisement
Maxine Sharples bought a house for £1 as part of the "Homes for a Pound" program.
According to Newsweek, years ago, Sharples learned of the Homes For a Pound program that would focus on improving rows of long-abandoned homes in an area of Liverpool. She applied for the program, which was part of an initiative to improve a section of Liverpool, in 2015, when she was just 28, according to CNBC.
Sharples fit some of the qualifications, though she didn't have the full estimated $61,400 that the program organizers said renovations would cost.
When her father died in 2018, she received a significant inheritance — so when the scheme reached out to her in 2019, she felt it was "serendipitous" timing, and she accepted the offer. She officially purchased her 796-square-foot home for £1 in 2019, and got the keys in February 2020.
Article continues below advertisement
Article continues below advertisement
Sharples renovated the house for about $74,000.
Although one of the criteria of the Homes for a Pound program was that the buyer needed to complete renovations within 12 months, Sharples obtained a 12-month extension (and later, another extension) due to the pandemic, per Newsweek. Her renovation project included flipping the design to put the bedroom on the first floor, and the kitchen and living room on the second floor.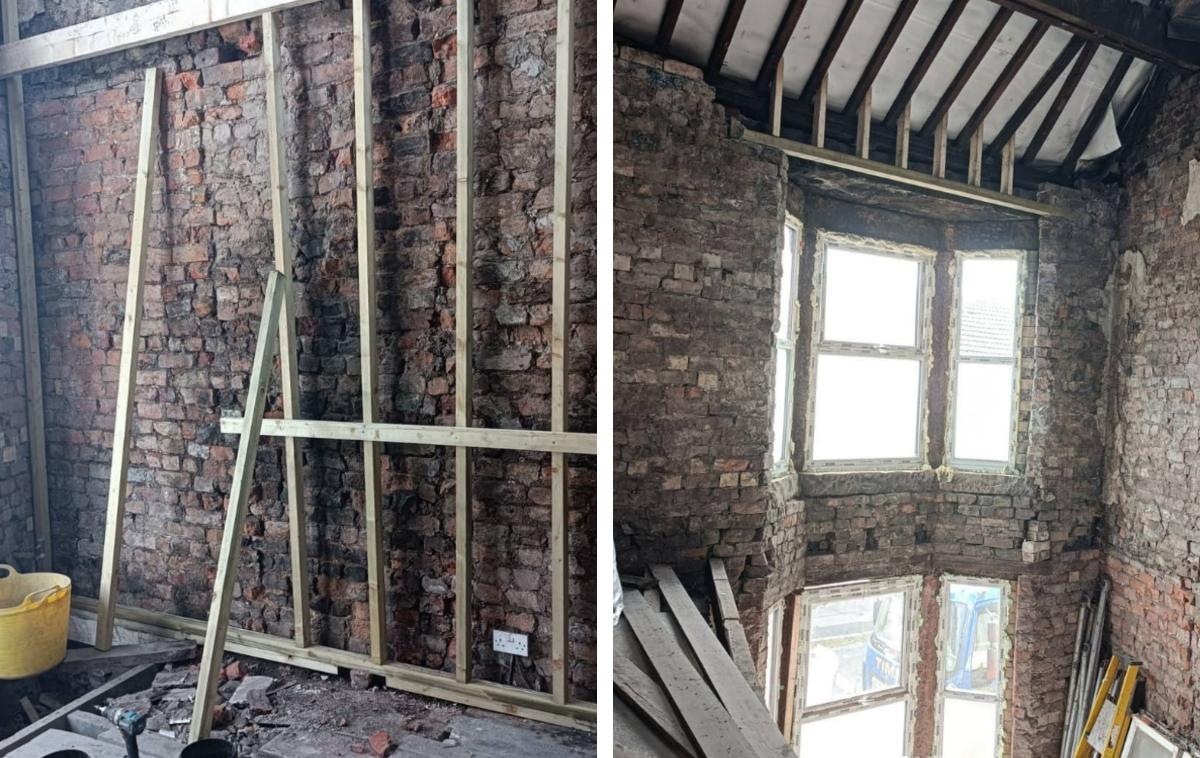 Article continues below advertisement
Sharples did much of the renovation work herself to save on costs, and she also kept an online record of the process via Instagram and her own blog. She told Newsweek that she grew quite discouraged at times, but thanks to the council's time extensions as well as friends who pitched in helped her to reach the goal, she ultimately succeeded in her project.
Article continues below advertisement
Sharples said to CNBC, "I'm glad I had the conviction and persistence to stick to my vision."
However, she also cautioned others who might be considering such a major house overhaul: "Managing a full renovation isn't for everyone. Having enough money is only the first hurdle; you need the right people in order to successfully see things through."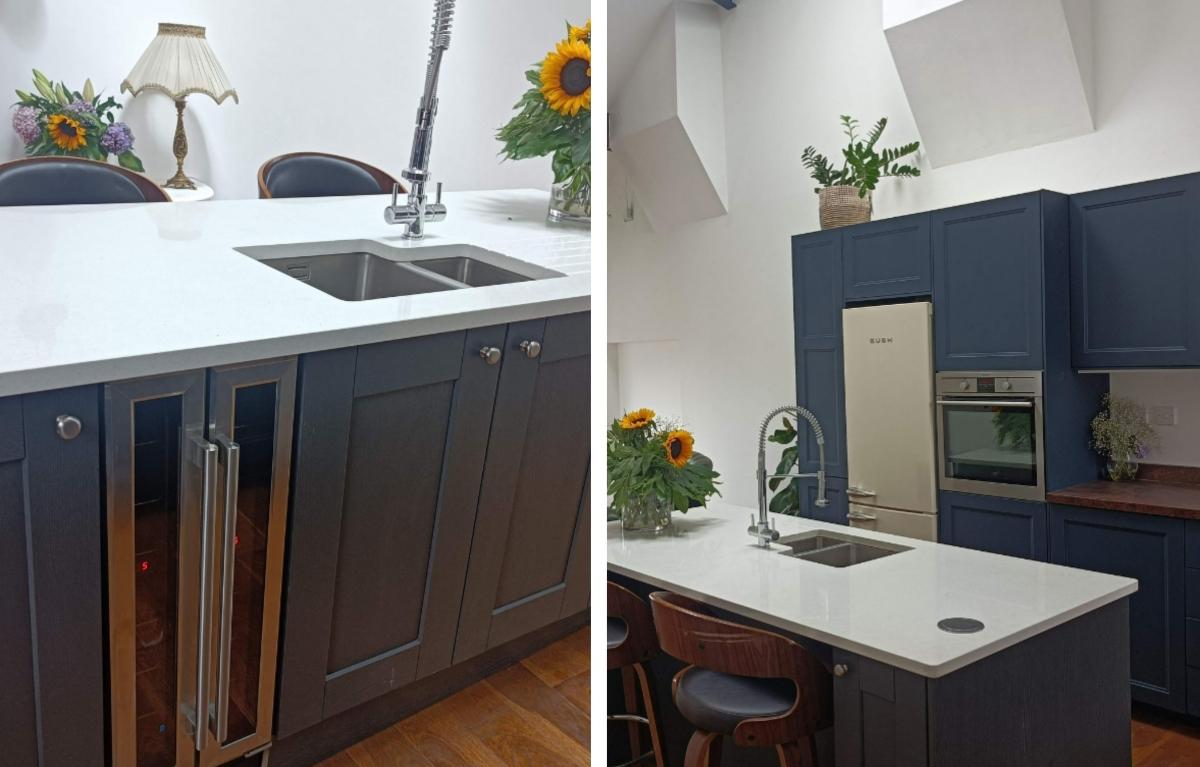 Article continues below advertisement
Although this home doesn't quite qualify as a "tiny house," at just 796 square feet, Sharples has become somewhat renowned for her use of a relatively small space. She also shared on her blog about how she made the huge number of decisions regarding house layout and renovations, various frustrations with contractors, and of course, plenty of pictures.
According to Yahoo Finance, Sharples believes her home has increased in value, since a home of similar size on the same street sold for $137,000 — and she only paid around $74,000 in all to create her dream home. However, she said she has no plans of selling it.