Get green news right to your inbox!
Thanks for signing up!
The Little Black Shack lies along Australia's Great Mackerel Beach, a tiny coastal community of roughly 40 full-time residents. The two-bedroom home is one of just a hundred or so dwellings in the suburb, which you can only access through the Myra, a wooden ferry that departs out of the more populous Palm Beach.
This remoteness allows visitors a unique opportunity to unplug and reconnect with nature, but that isn't the only thing that makes the Little Black Shack special. The home was a labor of love for Jamie and Ingrid Kwong, who transformed the former fisherman's cottage into the sustainable, scenic property it is today.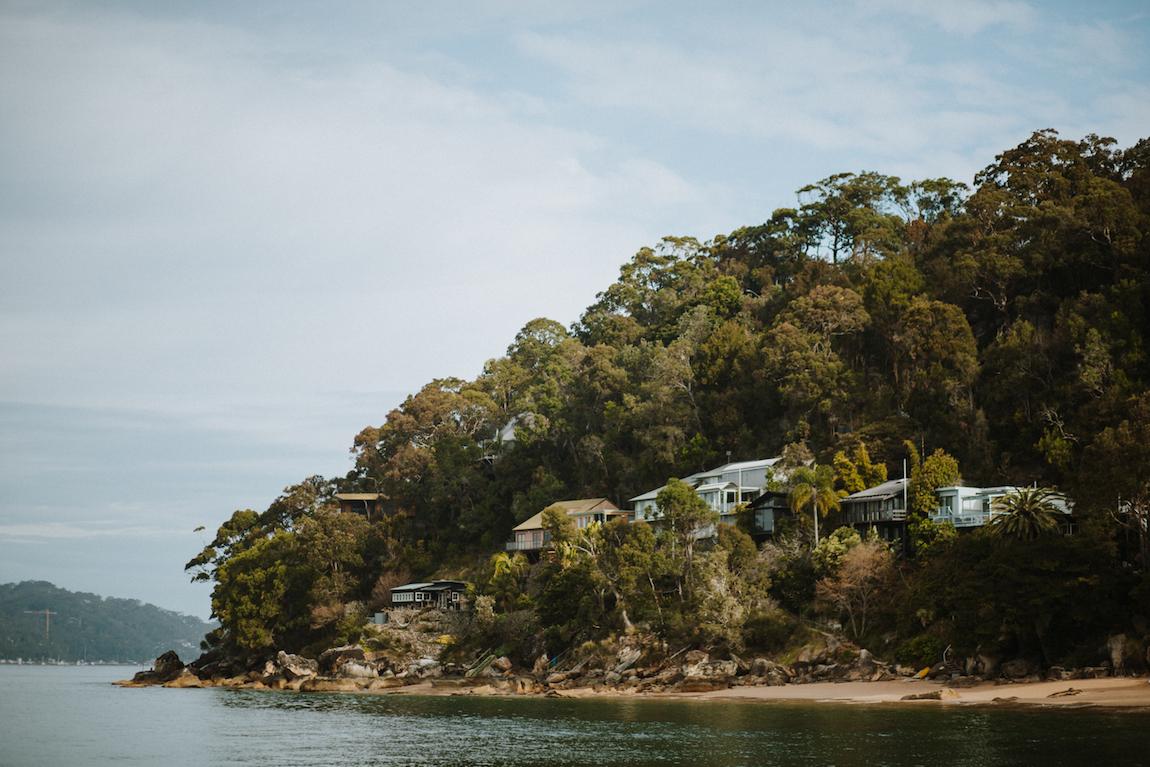 Jamie and Ingrid had already noticed the shack on their frequent boating trips when it hit the market in 2013. They purchased the place, knowing they had a lot of work ahead of them. The shack, which was handbuilt by fishermen in the 1920s, had fallen into disrepair after years of weathering the elements. By Jamie's estimate, 80 percent of the wood had been devoured by termites and there was asbestos in the roof and house exterior.
"We loved the shack for what it was, although we knew most of it had to go," Jamie told Green Matters via email. "So we retained the exact footprint and used recycled or building 'seconds' for all materials where possible, as we were determined to retain the shack's original character and acknowledge the fishermen who originally built it."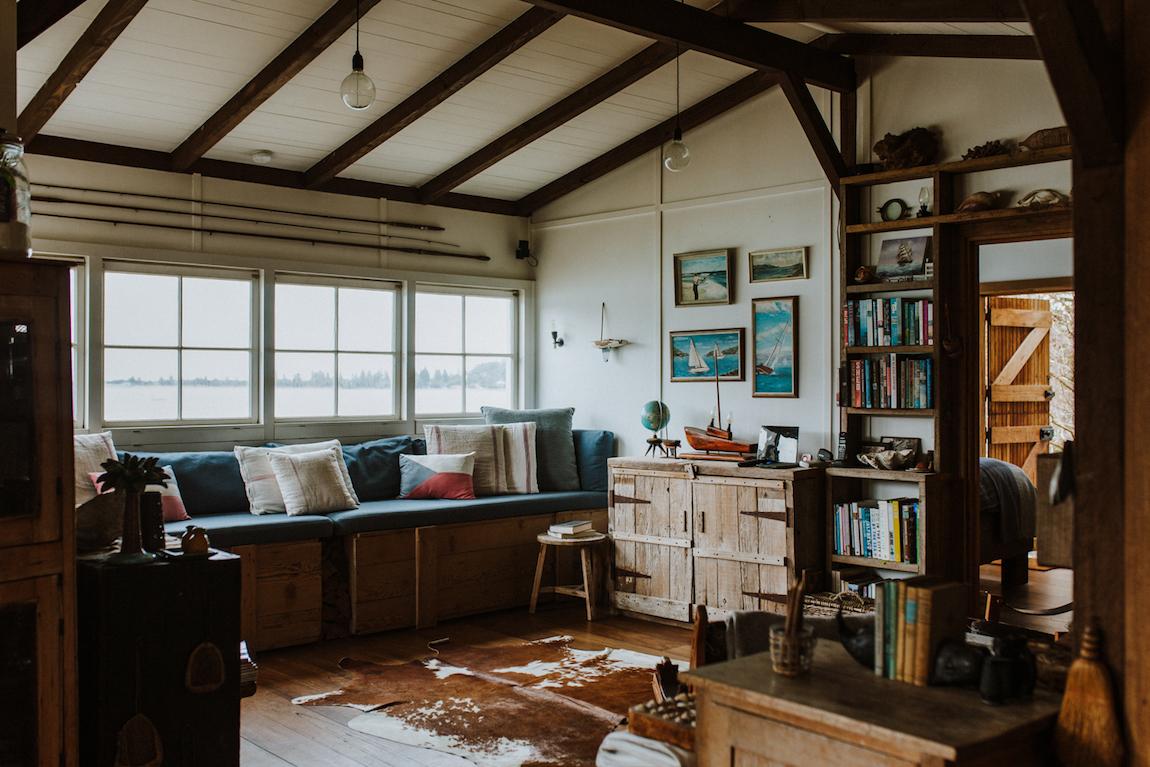 Working with builder Jerome Beaussart, the Kwongs replaced the parts of the house that had been ravaged by pests, but made sure the new pieces conformed with the original design — "weird angles, odd roof lines, crooked walls, and all." They also reused building materials. An old trestle table top became a king bed. Floorboards were salvaged and converted into kitchen cabinets. Scaffolding planks turned into new bookshelves. Driftwood became towel hooks.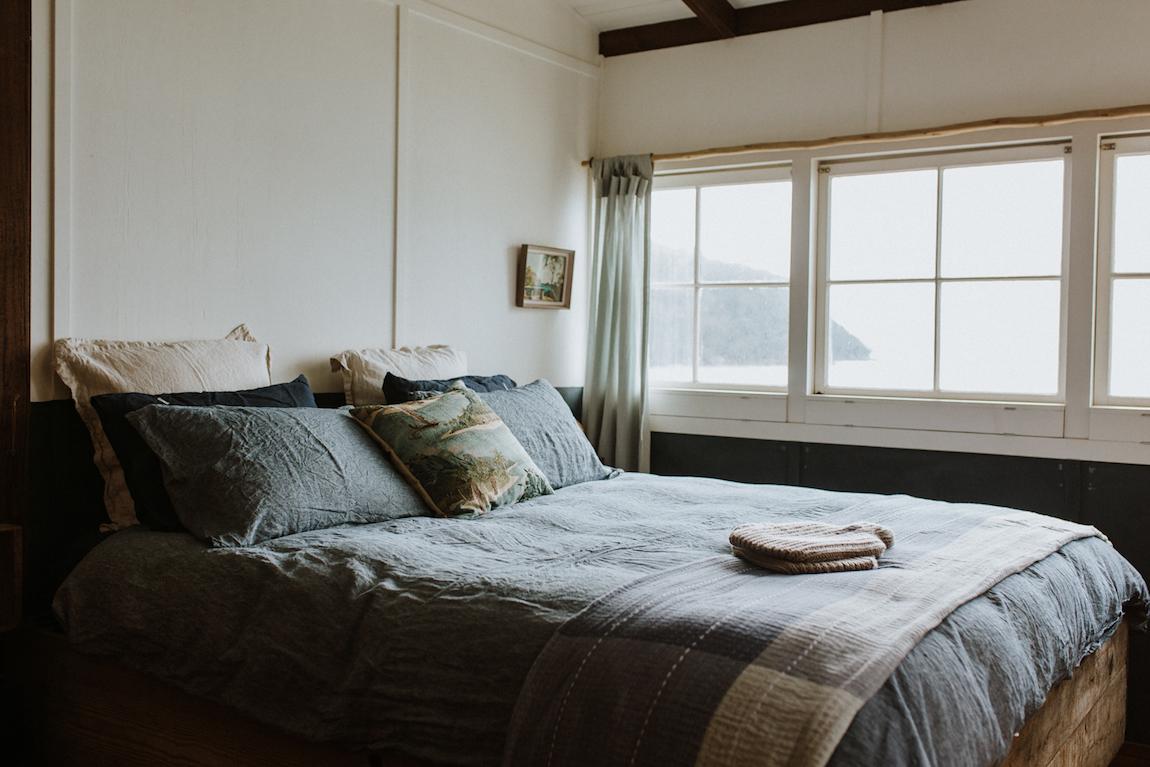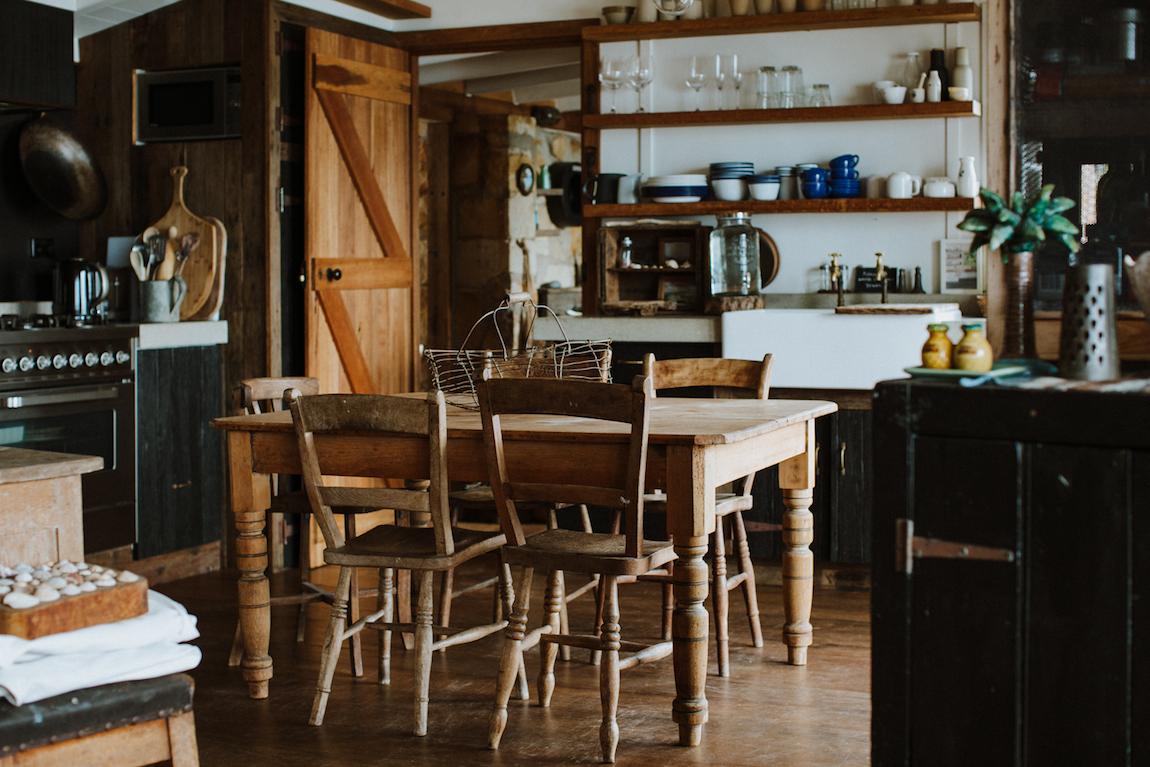 When construction was completed, Jamie and Ingrid used water-based stains and paints to cover the walls. They relied on a low to zero VOC line of "natural" paints from Porter's, and mixed colors using rainwater collected from their own roof.
The couple also committed to filling the shack with secondhand, recycled, and repurposed decor and furniture. (They even made a few pieces themselves.) While these furnishings included secondhand fans, the home does not contain any formal HVAC system.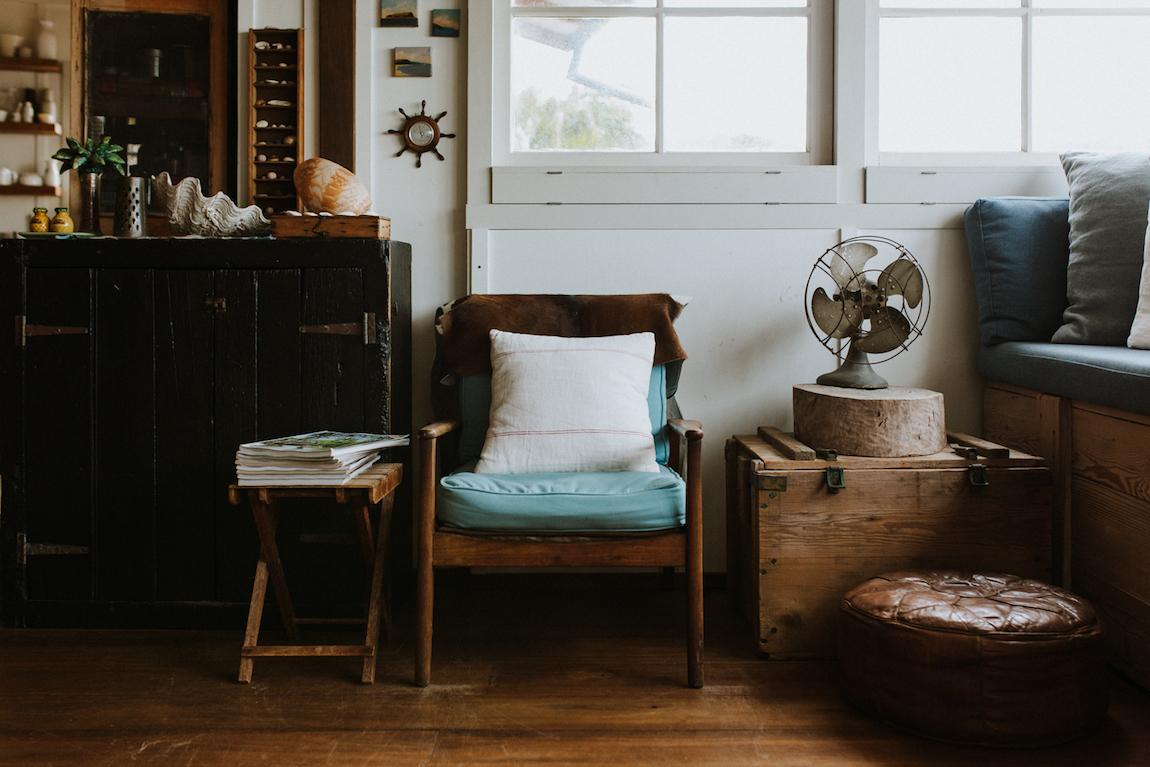 "The shack was originally hand built by fishermen in the early 1900s and even back then was positioned to take advantage of [the town's] natural heating and cooling system," Jamie explained. "That's why we don't need air conditioning. In the summer the cool water temperature and fresh sea breezes from the northeast are more than enough to keep the house completely cool and comfortable on even the hottest of days."
The sandstone fireplace in the living room, meanwhile, keeps visitors warm on winter nights.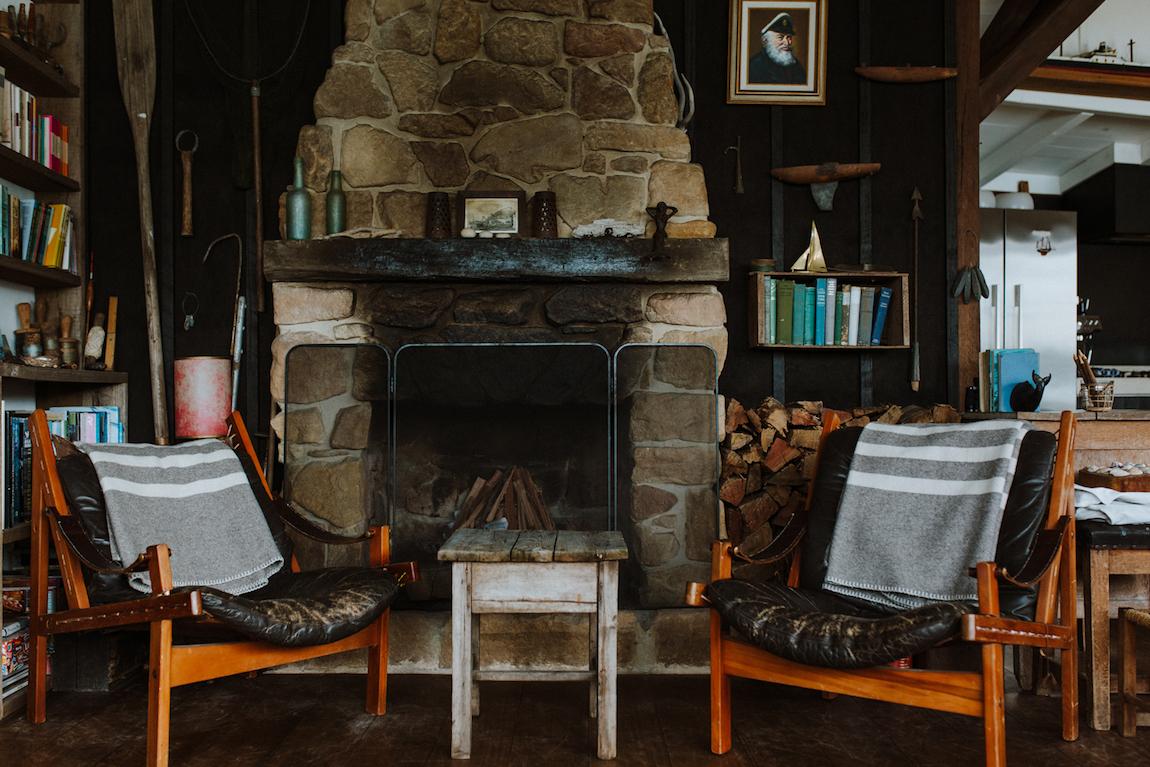 Other eco-friendly features include the 100 percent organic linens and rainwater tanks that collect runoff from the roof. There's also a wastewater management system which treats and filters water from the toilet, bath, and sinks into clean hydration for the surrounding gardens. (As the Kwongs' website cheekily notes, "Don't worry, not the kitchen garden!")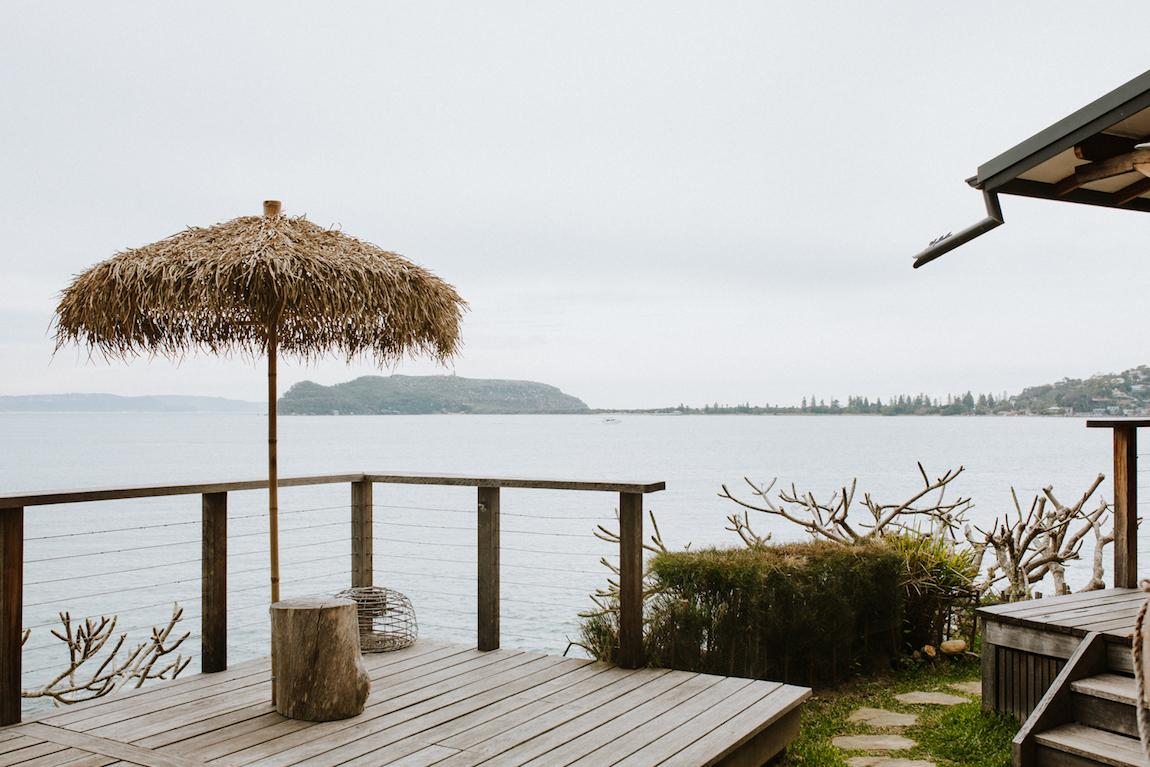 Jamie and Ingrid hope to one day live completely off-grid in the Little Black Shack, but for now, it's open to vacationing visitors who can experience the couple's vision firsthand. "The shack had a very genuine, honest feel that we didn't want to lose," Jamie said. "This took a lot longer, but the time spent finding and making everything was also a really enjoyable and rewarding experience."