Oslo, the capital city of Norway, has been making a rapid push to lower its carbon footprint since late 2015. With expectations of a boom in population, they quickly moved to renewable energy and slashing carbon emissions. They also made an effort to ban cars in the central part of the city, which is where all the shops and businesses were located. Faced with heavy backlash, the city council decided to go a different direction.
Article continues below advertisement
According to The Guardian, over 60 percent of the Oslo's carbon emissions was coming from vehicles. The capital city was able to install a district heating system and was the first of its kind to , but if it wanted to really put a dent in their carbon footprint, it had to fix the issue with transportation.
Intentions from the city council were good when a decision was made to ban private cars -- even electric and hybrid versions -- from the busy areas. They would only put the ban in the innermost part of the city where nearly 90 percent of the population didn't own a personal car, anyway. Most people got along with public transportation, bicycles, or simply on foot. By the time the ban would , the city would have around 60 kilometers, or slightly over 37 miles, worth of bike lanes available for use.
Article continues below advertisement
However, that plan wouldn't go over well with business owners. Many argued that they relied on customers from outside of the central area to gain a profit. They would be losing business since it would be harder for those people to come in and most would opt to shop in their local area instead. Perhaps the biggest condemnation came from Oslo Handelsstands Forening president Gunnar Larssen, a local trade association .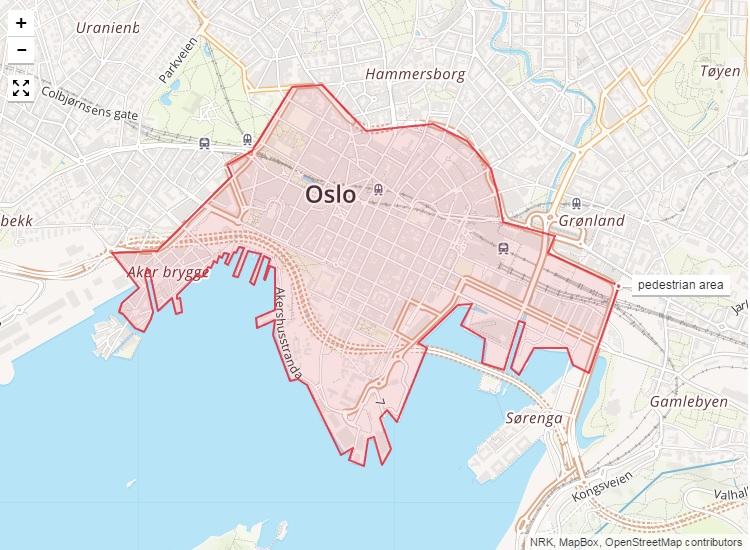 Article continues below advertisement
Just last fall, the city opted to eliminate the problem in a different way. Instead of enforcing a car ban, they were going to pull out parking availability in three phases. The first one will be the removal of side-street parking. That will be transformed into more bike lanes.
The second stage will be the closure of streets, which will open up even more avenues for public transportation and bike riding. At the moment, there are plenty of trails to take getting into the innermost section of Oslo, but that's where accessibility gets cut off. Once these changes are made, the third stage will be the city council evaluating the results.
Completely banning cars, even electric vehicles, isn't completely off the table. Lan Marie Nguyen Berg, Vice Mayor for Environment and Transportation in Oslo, hopes that this model will help people adapt. However, she tells that lowering carbon emissions is most important, explaining, "We'll see if the removal of parking and the restrictions on driving through the city centre will be enough...If it's necessary to get to our goal, then we'll create a car ban. But, until 2019, we'll see if we can do it through more gentle and natural initiatives."