Great Barrier Reef Coral Re-Spawns for the First Time in Captivity
For the first time, fragments of surviving coral from the Great Barrier Reef are spawning in captivity, amid Great Barrier Reef recovery efforts.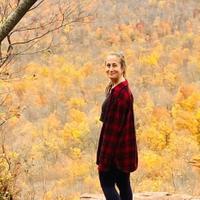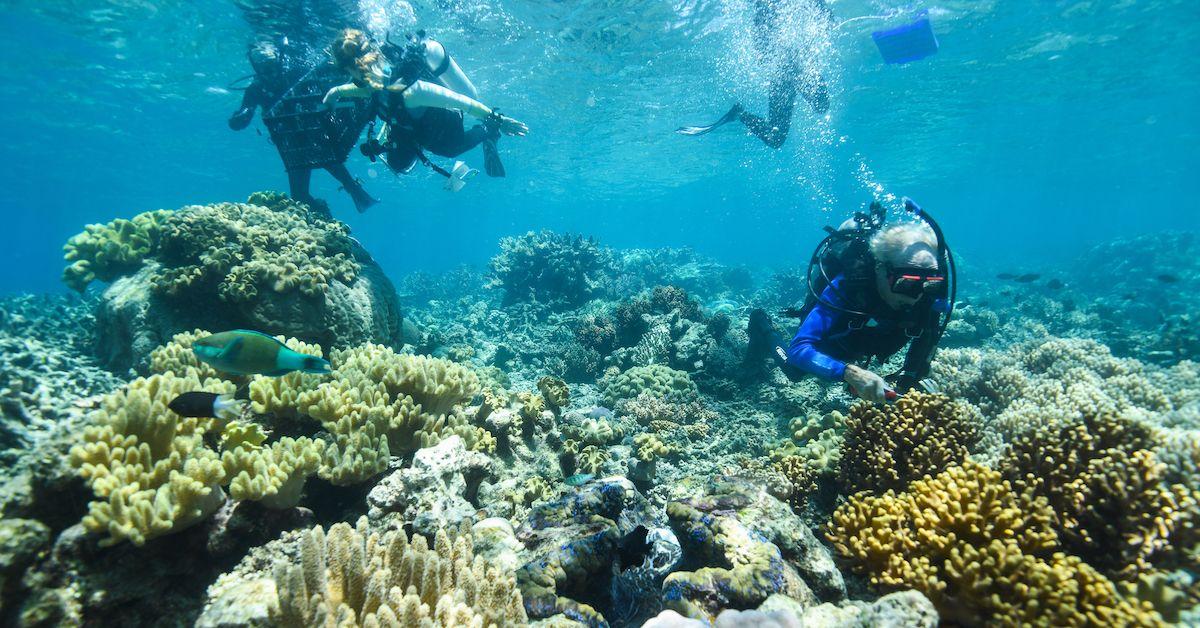 Even though a majority of research conducted on the Great Barrier Reef often generates disheartening results, the latest is finally giving environmentalists a glimmer of hope.
Coral fragments that had previously survived bleaching events had been taken to an offshore nursery have spawned for the first time after four years. That said, it seems as though the Reef Restoration Foundation's (RRF) Great Barrier Reef recovery efforts are proving to be successful.
Article continues below advertisement
Reef restoration is done in small batches, but even just 1 percent additional coral coverage would be a major improvement. The RRF has implemented 33 coral nurseries thus far, with about 100 coral plants each.
"Even if you plant one or two million corals, that would not be as much as what the Great Barrier Reef can hold," Azri Saparwan, a marine biologist at RRF told The Guardian. acknowledging the reason behind their deterioration. "We always know climate change is the biggest threat."
Scientists hope these restoration projects make a difference in local ecosystems, reiterating ongoing efforts to curb climate change are crucial.
"Reef restoration is not a panacea for greater effort to mitigate the effects of climate change and carbon emissions. That should be the first thing we should be looking at," marine scientist Nathan Cook also stated. "These community-based projects do help people to connect to environments that they maybe don't have a close connection to [otherwise]."
Article continues below advertisement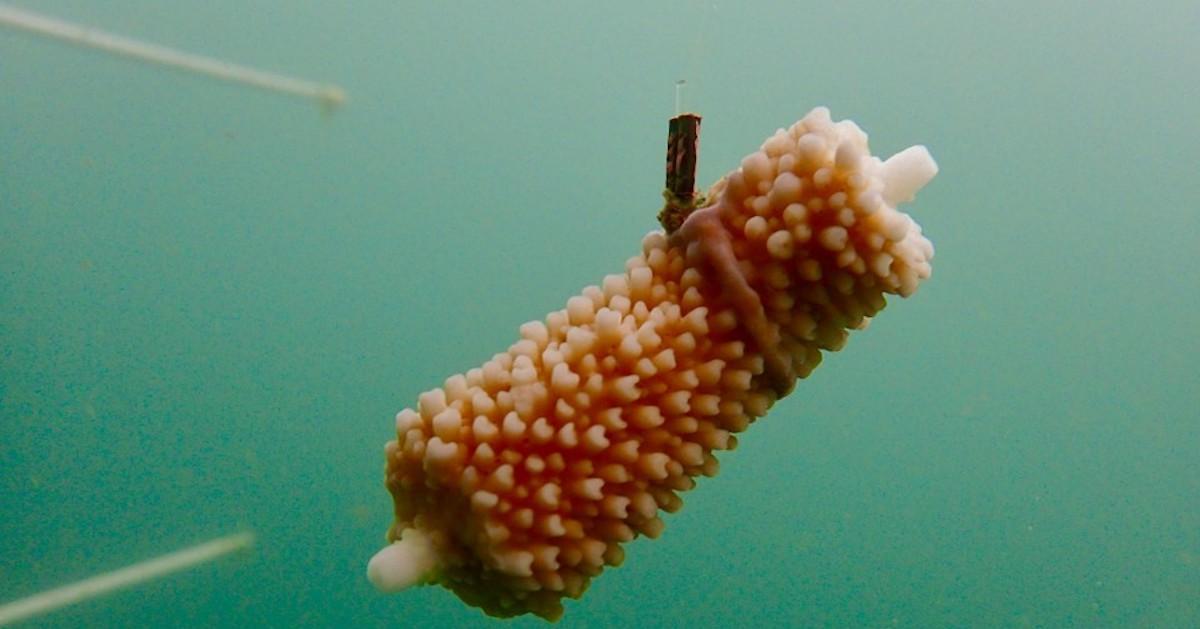 The latest Great Barrier Reef's recovery efforts are proving to be successful.
Coral known as Acropora, which was re-planted in hopes of bringing it back to life, has successfully re-spawned.
The coral nursery is located at Fitzroy Island's Welcome Bay within the Great Barrier Reef, according to Australian Geographic. Reef Restoration Foundation planted fragments of live coral along underwater frames to test the capabilities of offshore nurseries, which is based on a technique used in Florida. And about four years later, it's spawned small pink bundles of eggs and sperm.
Article continues below advertisement
"Watching our coral babies reproduce for the first time to create the next generation of corals was a beautiful and humbling experience," marine biologist and Master Reef Guide Azri Saparwan stated, per Australian Geographic. "We planted coral cuttings in a degraded patch of reef and these pioneer species have grown to around 1 meter in diameter helping to create a healthy and complex habitat for various corals and marine life."
"Cuttings at this site were taken from healthy corals and attached to 'coral tree' frames suspended underwater," Ryan Donnelly, CEO of Reef Restoration Foundation also stated. "These cuttings grow faster in the nursery setting allowing us to then plant them onto hard substrate after about six months... Coral spawning is our second goal after achieving a complex habitat as it means the reef is regenerating as nature intended."
Article continues below advertisement
How much of the Great Barrier Reef is dead?
Unfortunately, mass bleaching events have killed off a large portion of the Great Barrier Reef. Bleaching events, which turn the coral white, take place due to rising water temperatures, which are too warm for coral to survive.
According to The Weather Network, the iconic underwater ecosystem suffered from its fourth mass bleaching event since 2016 this past year, in 2022. Experts believe that about 91 percent of the reef was affected.
However, that isn't to say 91 percent of the Great Barrier Reef is dead. According to Earth.org, coral can survive bleaching, and ultimately recover from it. But since 1995 more than 50 percent of the reef has died.
Hopefully RRF's recovery efforts will ultimately make a difference, though, because much of Australia's marine life relies on this gorgeous natural beauty.