'Investing in the Era of Climate Change' Author on Sustainable Investing Tips (Exclusive)
We spoke with Bruce Usher, the author of 'Investing in the Era of Climate Change,' about sustainable investing and what inspired his studies.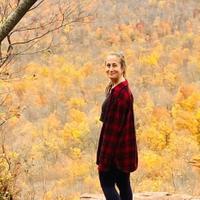 There are many tangible ways to lower your environmental impact, from opting for plant-based foods to driving a low-emissions car. But another major way is to invest your money sustainably. Even if investing isn't a huge part of your life, making investments that don't harm — and maybe even benefit the environment — is a great way to do your part for Mother Earth.
And if you don't know how to get started, we spoke to Investing in the Era of Climate Change author, Bruce Usher, on where to begin.
Article continues below advertisement
Usher's book shows that mindful investments will pave the way to curbing global warming.
"Since I began work in the sector in 2001, climate change is significantly worse, and less time remains to address it. But the technologies and business models for reducing emissions dramatically improved, offering a path for avoiding catastrophic climate change. Investing in the Era of Climate Change describes that path and the critical role that investors play in navigating it," he tells us.
He hopes his work will educate the masses on how their financial actions impact the state of the climate crisis.
"My hope in writing book is that every investor – individual and institutional – will recognize the changes that are coming and act, for their benefit and the collective benefit of financing the decarbonization of our economy."
Article continues below advertisement
Usher was inspired to become a sustainable investor after working with an environmental consultancy.
While sustainable investing hasn't been a concept for very long, in the grand scheme of things, Usher was one of the industry's pioneers. He started out in finance — working jobs in Tokyo, as well as New York. He graduated from business school, secured a job on Wall Street, and joined his first entrepreneurial venture, Williams Capital Group. But then in the 2000s, something about the intersection of environmental and financial issues piqued his interest.
Article continues below advertisement
Usher met with the founders of environmental consultancy firm, EcoSecurities, and was brought on to the company as its CEO. EcoSecurities became a globally-recognized carbon credit company, which invested in various emissions reduction projects around the world.
"I was surprised to find that my financial skills were useful for addressing environmental issues," he tells us, in regards to what inspired his career path.
"At EcoSecurities I saw how business could be used as a force for good, financing hundreds of emissions reductions projects in just a few years," he continued.
Article continues below advertisement
Usher's book shows how your dollar could impact the climate crisis.
After working in sustainable investing, and eventually venturing into the world of academia, Usher wrote Investing in the Era of Climate Change, which delves into how investors can help the climate. It encourages investors to recognize how their actions could decarbonize our economy.
Something he says audiences might be surprised to learn is how certain societal shifts, like transitioning to renewables, could come to fruition with action from investors.
Article continues below advertisement
"We have a path for reaching net zero emissions," Usher explains. "Renewable wind and solar power and electric vehicles are already competitive with traditional fossil-fuel powered products, are being financed at scale, and will reduce global greenhouse gas emissions by 50 percent."
"Products to replace the other 50 percent of emissions, like green hydrogen and direct air capture, are under development and receiving significant venture capital financing," he says, giving us hope the shift could happen soon.
And if you're interested in sustainable investing, Usher recommends finding your investment strategy, and identifying your environmental objective and personal values.
"My book details five specific strategies; risk management, divestment, ESG, thematic, and impact first," he says. "Each investor should select the strategy that fits their needs, meaning the strategy that optimizes their risk return profile, meets their financial and environmental objectives, and aligns with their personal values."