Direct Air Capture Project in Iceland Is the Biggest of Its Kind
Direct air capture projects remove CO2 directly from the atmosphere, and the largest project of its kind, Mammoth, is being erected in Iceland.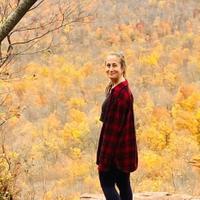 Obviously, the only real solution to the ongoing climate crisis is to transition from pollutive non-renewables to renewable energy. But while we sit and wait for naysayers to come around to clean energy, direct air capture technology — which sucks greenhouse gases from the atmosphere — is a solid option.
Right now, Mammoth is the largest direct air capture project in the world. Located in Iceland, the parent company, Climeworks, works to remove and recycle carbon from the air we breathe.
Article continues below advertisement
"Today is a very important day for Climeworks and for the industry as construction begins on our newest, large-scale direct air capture and storage plant," Jan Wurzbacher, co-founder and co-CEO of Climeworks stated on June 29, when its construction was announced.
"With Mammoth, we can leverage our ability to quickly multiply our modular technology and significantly scale our operations. We are building the foundation for a climate-relevant gigaton-scale capacity, and we are starting deployment now to remain on track for this."
"Based on most successful scale-up curves, reaching gigaton by 2050 means delivering at multi-megaton scale by 2030," Climeworks' co-founder and co-CEO, Christoph Gebald, also said in the press release.
"Nobody has ever built what we are building in DAC, and we are both humble and realistic that the most certain way to be successful is to run the technology in the real world as fast as possible. Our fast deployment cycles will enable us to have the most robust operations at multi-megaton scale."
Article continues below advertisement
What is direct air capture?
Direct air capture, or DAC, is one of the most common types of carbon capture technology. It aims to extract CO2 directly from the source, whether it's being emitted from a factory or smoke stacks. Using massive fans, the carbon dioxide is effectively contained, before it's pushed through a massive filter.
Article continues below advertisement
Once the carbon is captured, a significant amount of heat is applied — this allows it to transform into a gas. It's then buried underground.
This type of technology has been championed and financially supported by both Bill Gates and Elon Musk. And although there have been many successful carbon capture projects around the world, Climeworks has created the biggest one yet. Many are excited to see the difference it makes in one of the areas most affected by climate change.
Article continues below advertisement
What to know about Mammoth, the largest direct air capture project yet:
Over the next two years, Swiss climate technology company, Climeworks announced it will be working on building a DAC plant called Mammoth.
According to the press release, Mammoth will be able to capture 36,000 tons of CO2 per year. While it's one of 20 plants of its kind worldwide, it's bound to be the biggest. And even though the DAC industry will have to capture 85 million metric tons of CO2 by the end of the decade to make a difference, this is a great start.
Although a plant like this would require quite a bit of energy use, it's located near the ON Power Geothermal Park at Hellisheiði, which will definitely be an advantage.
Even though it's a quick and temporary fix to global warming, it's bound to help while we wait for policymakers to stop dragging their feet about renewables.