'Dogs in the Wild, a Nature Miniseries' Offers a New Perspective on Man's Best Friend
'Dogs In the Wild, A Nature Miniseries' is a new show dedicated to the world of canids. Here, we learn about the 37 species around the world.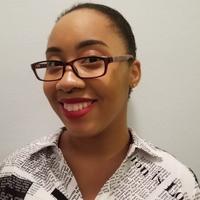 When you think of dogs, you might think of a loyal best friend who loves ear rubs, snuggles, and treats.
And while many of us know that dogs descend from wolves, it turns out there are even more varieties of undomesticated pups that roam our planet. Thanks to the special Dogs In the Wild, A Nature Miniseries, we get a first-hand look at the 37 types that are out there.
Article continues below advertisement
What is 'Dogs in the Wild, A Nature Miniseries' about?
This miniseries, which consists of three episodes, teaches viewers about the world of canids. "Canids" refers to a group of animals including: dogs, wolves, foxes, African wild dogs, coyotes, dingoes, and more. In the first episode, viewers encounter many different varieties, and learn how they survive in ecosystems worldwide.
Article continues below advertisement
Each type of canid has different survival methods. Arctic wolves for example, are known for traveling long distances. And the Arctic wolf doesn't get their name for nothing — they have two layers of fur that allow them to survive in freezing temperatures.
And let's not forget that there are 15 subspecies of wolves alone.
Then there's the dingo, Australia's largest land predator. This may be surprising considering how big kangaroos are.
While these are more well-known canids, there are a number of types that don't have the same level of fame as dogs or coyotes.
Article continues below advertisement
Dholes (pronounced "ˈdōl") for example, are also called "Asiatic wild dogs", "red dogs," and "whistling dogs," according to the San Diego Zoo. These animals differ from other canids in that they don't belong to any particular subspecies.
Article continues below advertisement
Canids exist all over the world.
Dogs in the Wild points out that canids can be found on every continent besides Antarctica. These animals have developed over the years to adapt to all kinds of weather.
There's the Japanese raccoon dog, another lesser-known canid. These animals are also known as "Ussuri raccons" or "tanuki" and are native to eastern Asia, according to Britannica. But they can now also be found in Europe. While they are carnivores, they can also eat insects, fruits, nuts, and mollusks.
Article continues below advertisement
Meanwhile, another canid called the bat-eared fox gets its name from its ears that are larger than its face. They use their incredible hearing to hunt bugs underground, eating millions of them a year.
Whether you want to understand more about the world of dogs, or if you want to see all these adorable faces on your screen, Dogs in the Wild is a fantastic watch. It's filled with facts you may have never heard before, while making it clear that just because these animals are cute, they can also be deadly.
You can watch new episodes of Dogs In the Wild, A Nature Miniseries every Wednesday from Feb. 8 to 22, 2023 at 8 p.m. ET on PBS. You can also watch the first episode in full online.