Tropical Storm Fiona Formed in the Atlantic, and Is on a Path Towards Puerto Rico
What path is Tropical Storm Fiona taking? After forming in the Atlantic Ocean, storm trackers believe it's heading to Puerto Rico.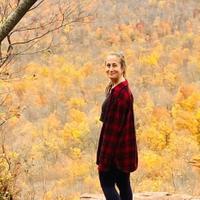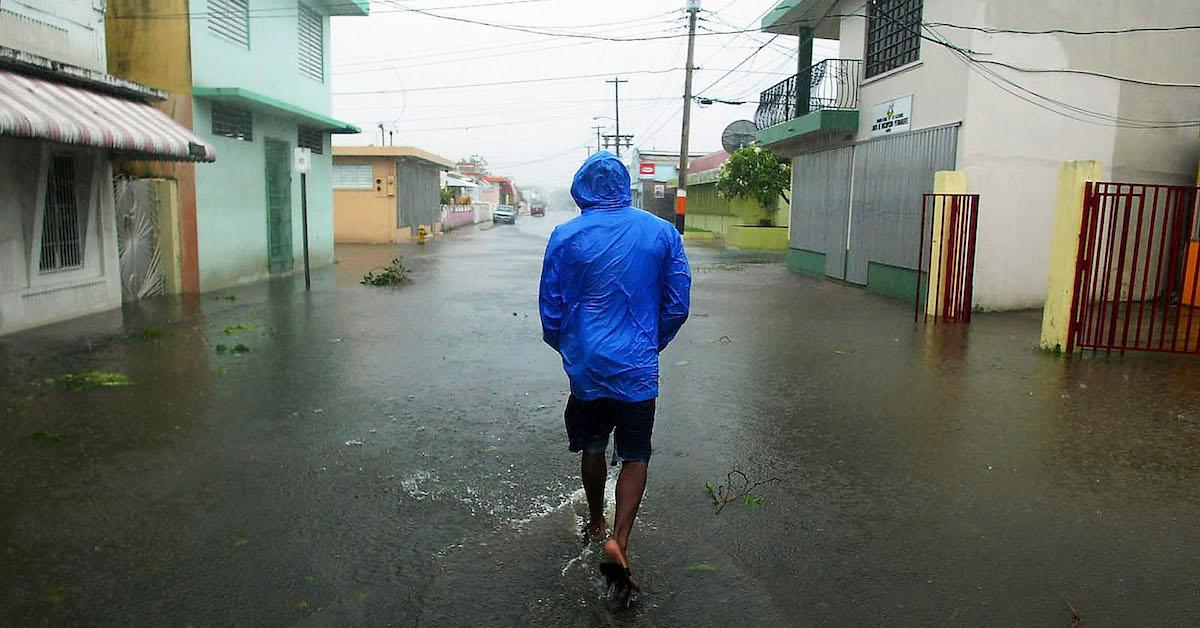 Numerous tropical communities are preparing for the worst after the National Hurricane Center (NHC) alerted several islands of an impending tropical storm that formed in the Atlantic, known as Tropical Storm Fiona. The storm was heading west from the Leeward Islands during the morning of Friday, Sept. 16, bringing high winds, tumultuous waves, and torrential rain.
Now, several governments throughout the region are issuing both tropical storm warnings and watches.
Article continues below advertisement
If you aren't already familiar with weatherly vernacular, a tropical storm "watch" implies storm conditions could potentially slam the area in question over the next two days. Either way, though, all nearby islands should take proper precaution, and prepare to possibly evacuate.
"Tropical storm conditions are possible within the watch area across the Virgin Islands on Saturday and in Puerto Rico late Saturday or Saturday night," the NHC stated, via CNN.
"The center of Fiona is expected to move across the Leeward Islands tonight and early Saturday, and move near or just south of the Virgin Islands and Puerto Rico late Saturday into Sunday," the NHC's statement continued, warning many communities of what's to come.
"Considerable flood impacts are possible across eastern portions of Puerto Rico." Hopefully, the storm's path won't continue far beyond that.
Article continues below advertisement
What path is Tropical Storm Fiona taking?
Ideally, Tropical Storm Fiona will be stopped in its tracks before it makes its way to civilization. But for now, she's taking an unfortunately very populated path through several Caribbean islands.
Per CNBC, the storm is expected to make its way through east side of the Caribbean on Friday night, bringing large amounts of rain to many of them. Islands east and south of Puerto Rico are expecting up to a foot, while Hispaniola is preparing for about 16 inches.
Article continues below advertisement
The large amounts of rain could trigger flash floods, debris flows, mudslides, and dangerous levels of surf. It's expected to slow down and hover above Puerto Rico through the weekend. Fortunately, it is not expected to get much stronger, because per Weather.com, it's facing upper-level winds and little moisture.
Though it's mostly expected to stay in the Caribbean, those on the mainland U.S., particularly in Florida and in other Southeast coast states, should continue monitoring the forecast.
Islands in the previously mentioned danger zones should brace themselves for potential property damage and power outages, according to AccuWeather. And, of course, evacuation may be necessary, depending on the degree of weather conditions.
Many hope the non-flooding rainfall brings necessary amounts of moisture, particularly to areas that have suffered from the ongoing drought this summer, though floods are of high concern at the moment.
Article continues below advertisement
Hurricane season has changed over the years — because of climate change.
And obviously, as global warming has made tropical storms stronger, thanks to increased moisture in the air, tropical storm season is getting progressively worse.
Hopefully, Tropical Storm Fiona will subside before it creates too much damage — needless to say, we're looking forward to the end of storm season on Nov. 30.