China Deploys Cloud-Seeding Planes to Provide Heat Wave Relief — How Does the Process Work?
How does cloud seeding work? China has deployed cloud seeding planes across parts of the country to hopefully provide some heat wave relief.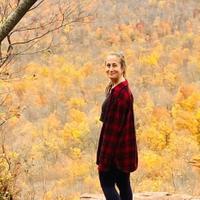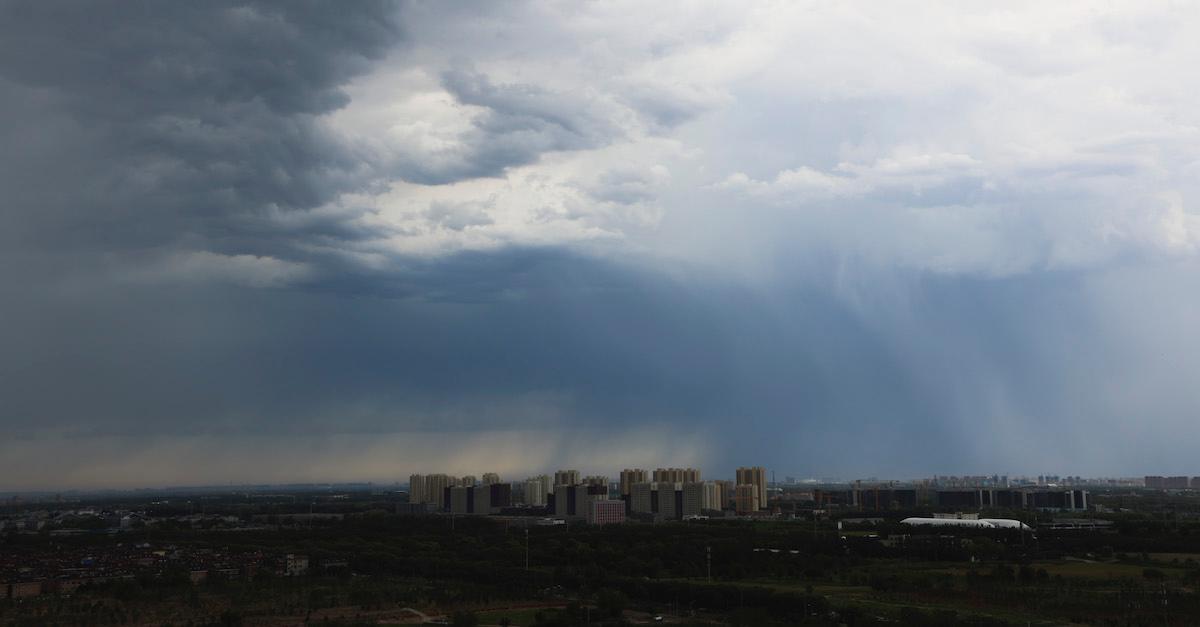 With ongoing weather events and natural disasters related to climate change, scientists are finding more and more ways to manipulate the weather on their own. In July 2021, Dubai researchers created artificial rainstorms, and later that year, Washington University scientists worked on a lengthy process called marine cloud brightening. Now, amidst one of the worst droughts on record, China is deploying cloud-seeding planes to save their crops from the heat wave.
Article continues below advertisement
"Facing their most significant drought in living memory, China is turning to cloud-seeding to bring rain to the parched reservoirs along the Yangtze River – the longest river in Asia that provides water for hundreds of millions of people," Tom Hale of IFL Science writes.
"It's been a summer of record-breaking heatwaves in the U.S. and parts of Europe – and it's no different in China."
"Not all scientists are convinced that cloud seeding is an effective means of simulating rain," Hale continued, weighing the pros and cons of the process.
"Nevertheless, the need to address the drought is clear. The coming weeks are a key period for the autumn harvest of rice, grain, and other crops in the Yangtze basin... if left to persist, this drought could have a knock-on effect felt throughout the global economy."
Article continues below advertisement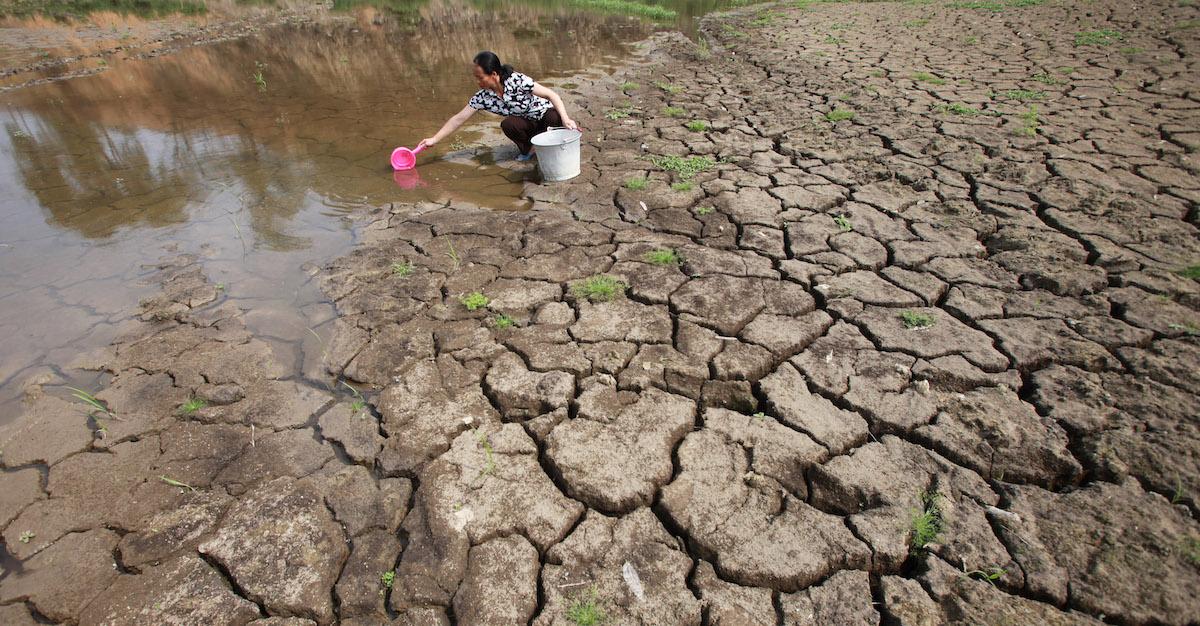 Does cloud seeding work? Here's how the process works:
Cloud seeding is a hot topic in the realm of global warming research right now. According to the Desert Research Institute, the process involves bringing small ice crystals to subfreezing clouds, which creates snowflakes. They eventually take to gravity and fall down to planet Earth — either as rain or snow — thus manually stimulating precipitation in times of need.
The process can be done by generators from the ground, or by plane (China, for example, is using cloud-seeding planes).
Article continues below advertisement
Most of theses processes require the use of silver iodide (AgI), a naturally-existing, non-toxic compound that helps the production of ice crystals. Small amounts of it are released into the air from the generators or planes, and supposedly, they aren't harmful.
Although cloud seeding helps in times of need for rain, it does require clouds filled with moisture. So depending on how dry atmospheric conditions are, there's a slight chance the process cannot take place.
The process of cloud seeding is starting to be implemented in regions across the globe, to increase winter snowfall and snowpack, especially in areas at risk of wildfires. Parts of Nevada, for example, are undergoing long-term cloud-seeding projects, to hopefully prevent future fires, droughts, and heatwaves. So are parts of Australia, Wyoming, and Montana — hopefully, it will prove to be effective over time.
Article continues below advertisement
What's the problem with cloud seeding?
Cloud seeding doesn't use any toxic chemicals, and it stimulates precipitation in times of need — so what's the problem with it?
According to Bulletin of Atomic Sciences, some view controlling the weather as an ethical issue, because the weather should be a natural occurrence. Others believe if it takes off, many will start to rely on techniques like these, and others of the like, to avoid cutting back on fossil fuels, and actually addressing the issues behind global warming.
And what's more, scientists have reported that oftentimes, the process doesn't even work when under drought conditions, because clouds are lacking the moisture they would need to ultimately produce any rain or snow.
Even though it would provide solid short-term relief, it isn't helping anything in the long run — so it's important that scientists and policymakers still continue working hard to come up with longterm solutions to climate change, aka the cause of these unbearable droughts.