Nationwide Blizzard Warnings Forecast Snow, Tornadoes, and More
Blizzard warnings across the country predict several inches of snow in the midwest, as well as tornadoes, hail, and more.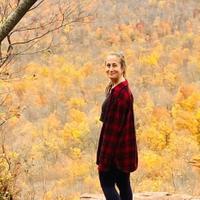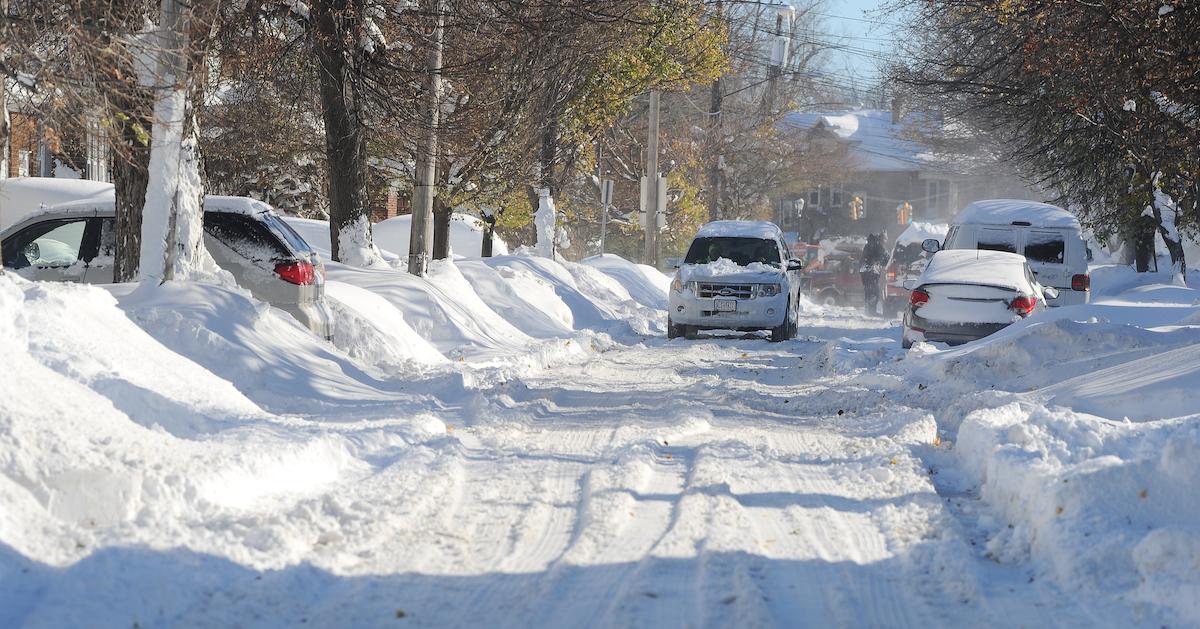 Winter is here.
Blizzard warnings nationwide have sparked both fear and excitement amongst U.S. residents — particularly those in the upper midwest, interior northeast, the intermountain west, and beyond. A number of states could see more than a foot of snow, in addition to possible hail, and potentially even tornadoes. Now, people are preparing to hunker down by stocking up on food, water, and firewood.
Article continues below advertisement
The storm track isn't out of the ordinary — as of Tuesday, it was seen moving eastbound into the Plains, according to AccuWeather.
"Hundreds of thousands of square miles from the central Rockies through the northern Plains will be affected by snow, ice and blizzard conditions from the massive storm that was still in its early stages on Tuesday," AccuWeather Senior Meteorologist Alex Sosnowski stated.
As of Tuesday, six states were preparing for an actual blizzard, while winter storm warnings were issued to others.
"A potent area of low pressure formed over Colorado and Kansas on Monday night," AccuWeather Meteorologist Thomas Geiger also stated. "This will continue to pull moist air northward from the Gulf of Mexico, combining it with bitterly cold air from the polar regions in Canada. With the two put together, a major snowstorm is in the cards from Colorado to Minnesota into midweek."
Article continues below advertisement
Blizzard warnings for December 2022:
It truly will be a white Christmas for much of the midwest this holiday season.
As of publication, parts of Oregon, Nevada, Idaho, North Dakota, South Dakota, Wyoming, Colorado, and Nebraska are facing blizzard and winter storm warnings, per USA Today. Many in the the central and northern Plains and Upper Midwest are preparing for impaired visibility that could affect air travel, as well as possible outages through Thursday.
Article continues below advertisement
As a result of the storm system, two tornado watches are also in effect: parts of the Dallas area and southern Oklahoma could be slammed by tornadoes until 11 a.m. CT, per CNN, while another could hit parts of Arkansas, southeastern Oklahoma, and eastern Texas until 5 p.m. CT.
Other states are at risk of flash flooding. The lower Mississippi Valley into the central Gulf Coast, the Tennessee Valley, and southern Appalachians could see major floods from Tuesday into Wednesday.
Even southernmost states could see some seriously extreme weather. Southern Louisiana, Mississippi, southwest Alabama, and the western Florida Panhandle could face damaging winds, while southern California is being slammed by rain.
That said, stay up to date on weather warnings regardless of where you are — even if it isn't snow, it could make for a serious mess in your neck of the woods.
Article continues below advertisement
Here's how to prepare for a blizzard:
Preparing for a blizzard ahead of time is imperative, to ensure you aren't stuck between a rock and a hard place.
In addition to following the local news for weather alerts, be sure to stock up on food, flashlights, spare batteries, and firewood ahead of time, in case the power goes out and you can't leave your house. Also, in case you need to leave your home, you should make sure your car is full of gas or fully charged, if you're driving an EV.
And of course, having a surplus of blankets and a few bottles of red wine is also nice — but not necessary. Happy winter!