Porsche Unveils New Fast-Charging EV Stations
The "electric pit stop" includes FlexBoxes which provide cooling, charing points, and extra storage batteries where the grid connection is unreliable.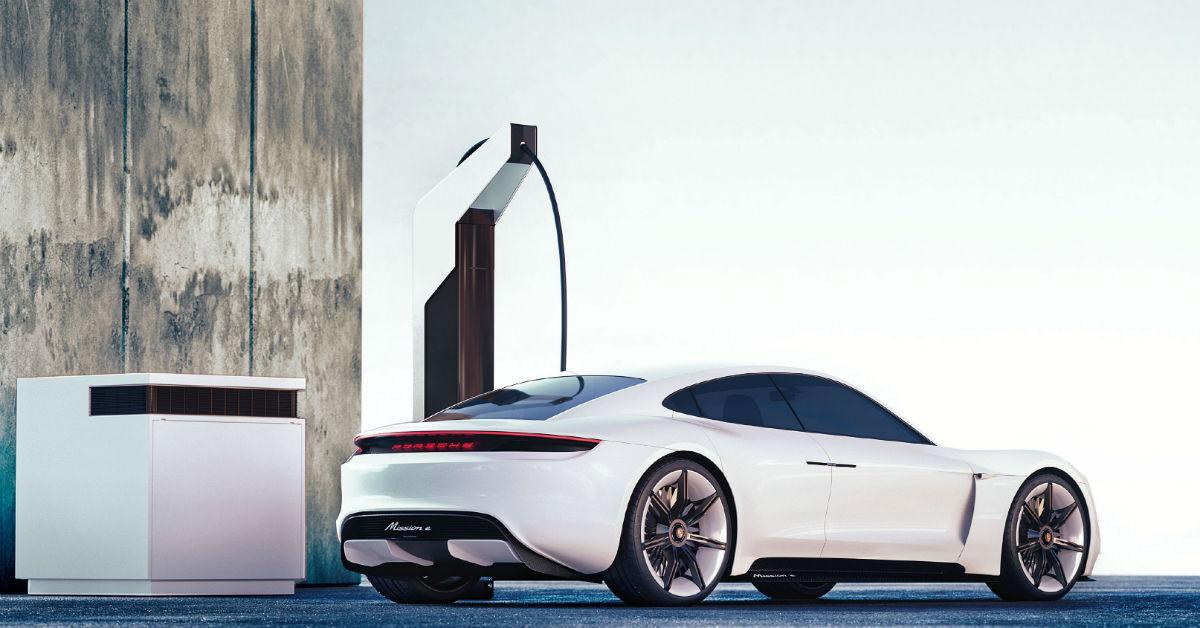 Jaguar isn't the only luxury car brand muscling in on the electric vehicle market. Last week, Porsche debuted its new "electric pit stop" — a modular, fast-charging EV station that can load up a car's battery in 20 minutes, and charge multiple electric cars at the same time.
Article continues below advertisement
According to a press release, the company's new charging stations are cheaper and more flexible than a typical EV charger. That's because Porsche has busted all of the parts that are usually stuffed into charging "cabinet" and scattered them into modular pieces called FlexBoxes. The FlexBoxes measure roughly 47 by 47 by 51 inches, making them easy to move or hide for customers who would rather keep the equipment out of view.
The streamlined design apparently keeps the cost down, since it increases the system's efficiency to over 95 percent. This in turn decreases the overall operational fees.
Article continues below advertisement
The FlexBoxes include a PowerBox, featuring two charging points and two sets of power electronics. It uses the latest silicon carbide (SiC) module technology, which cuts down on space requirements and switching losses.
Next is the CoolingBox, which provides liquid cooling for the power electronics and charging poles. Porsche recommends positioning it at a distance from the charging station, so customers won't hear the exhaust pumping out of the ventilation fins. But for smaller locations that can't spare the space, Porsche will offer a ComboBox that melds the PowerBox and CoolingBox into one streamlined unit.
Article continues below advertisement
The ChargeBox steps in when a reliable power grid connection is unavailable. This box contains a back-up storage battery to service areas where grid capacity is scattershot. Customers can choose a 70 kWh battery with a 160 kW charging station, or a 140 kWh battery with two 160 kW charging stations.
As for the actual charging pole, Porsche promises a liquid-cooled charging cable that can reach any charging socket on any EV. There's also a 10-inch touchscreen display that provides "a wide variety of options for interacting with the customer." A light-up stripe on the front tells drivers when the charging station is in operating mode, while lighting units on the left and right indicate the borders of the parking spot.
Article continues below advertisement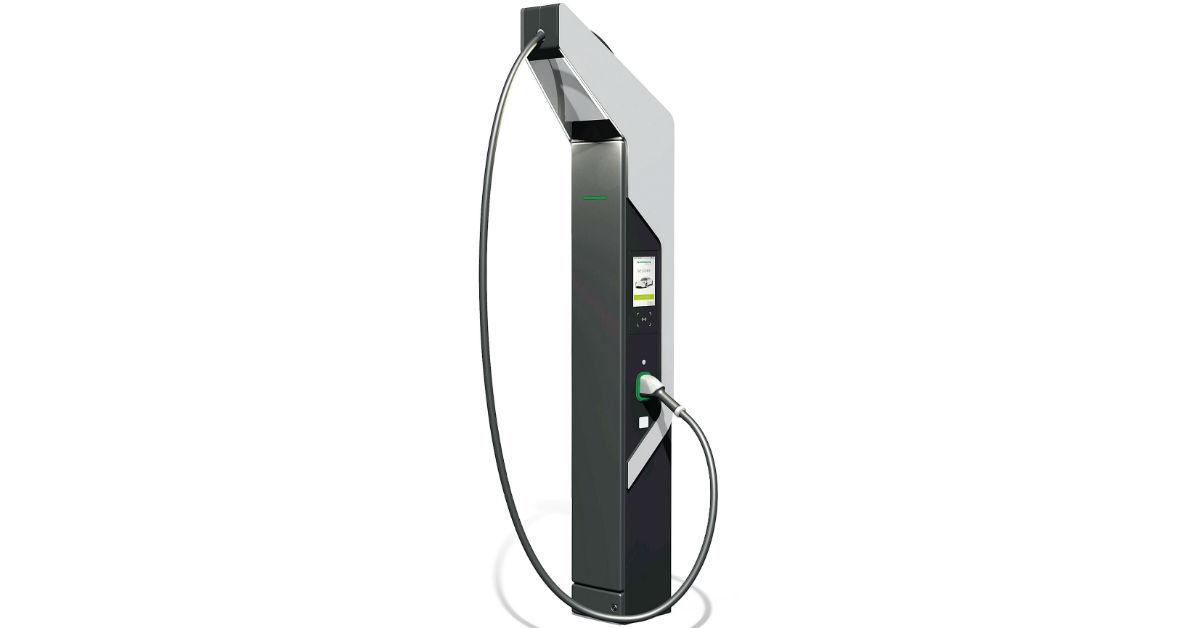 "This new generation of devices is characterized by impressive fast-charging technology," Porsche says in the press release. "It provides an attractive interface to the customer and, thanks to low operating costs, also presents a compelling business case for a wide variety of operators."
Article continues below advertisement
Porsche claims these customizable stations can charge cars up to a roughly 250 mile range in 20 minutes — enough time, as the release puts it, "for a coffee break at the rest stop or a few errands in the supermarket or shopping area." This is one of the many perks the company believes will encourage consumers to make the switch to electric.
"For the first time, economic viability and user-friendly design are brought together in a charging solution that will help electromobility gain greater acceptance," Porsche says in the press release.