4 Eco-Friendly Resorts Perfect For Your Honeymoon
Once the wedding cake has been cut and the confetti has been cleared away, it's time for couples to escape the stress of wedding planning and finally relax on their honeymoon.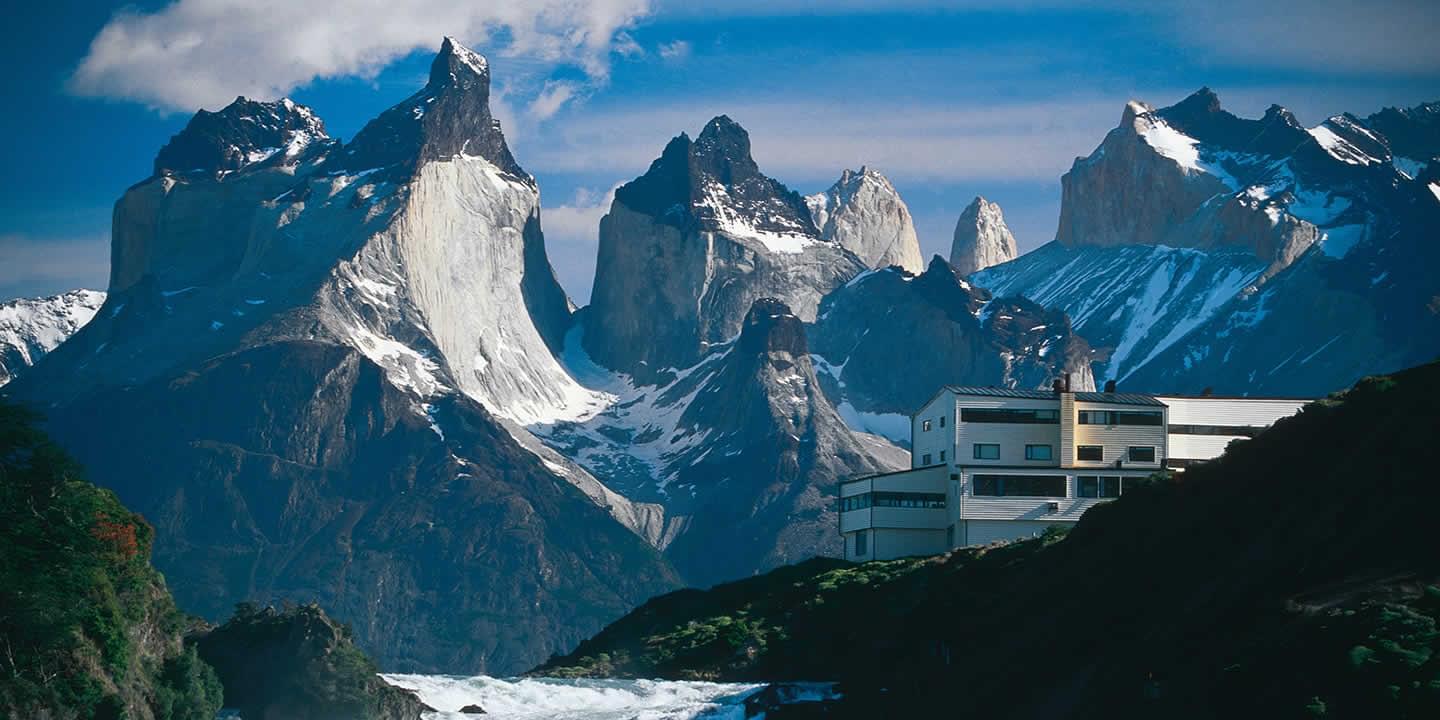 Once the wedding cake has been cut and the confetti has been cleared away, it's time for couples to escape the stress of wedding planning and finally relax on their honeymoon. While 100 percent sustainable travel is a long way off, choosing eco-friendly lodging is a big step in responsible travel.

What better way to spend your well deserved alone time than on your honeymoon walking among zebras in the Serengeti or catching sun rays on a private island? From beaches to safaris to glacier hiking, there are so many great eco-friendly destinations that create peaceful environments to get away from it all. Marriage is the start of a million memories together, so why not make them count from day one?
Article continues below advertisement
1.  The Brando - Tetiaroa, French Polynesia  
Pippa Middleton recently renewed interest over The Brando, an eco-friendly French Polynesian destination. Once owned by the the iconic movie star, Marlon Brando, this property continues to be an escape for anyone from royalty to Barack Obama. The resort is located in Tetiaroa, a private island nestled in the South Pacific Ocean. Just 30 miles away from Tahiti, this Polynesian escape boasts 35 villas amidst white sandy beaches and clear blue ocean waters.
Article continues below advertisement
Marlon was focused on creating an eco-luxury destination which would maintain an environmentally responsible agenda. While the resort implements a comprehensive water conservation, recycling and composting program, those are just the basics for them. Apart from the standard organic garden and locally sourced building materials, The Brando goes a step further and has an eco-station on the island where scientists from every corner of the world can come and conduct research that will improve sustainable efforts.
Dubbed "Te Fare rauihi" or The House of Multiple Sciences, the eco-station is built on three pillars: education, creative science, and conservation. Operated by their partners, Pacific Beachcomber, this center enables scientists to take what they learn about sustainability and teach it to the rest of the world.
Article continues below advertisement
As if a dedicated sustainability research center wasn't enough, this luxury resort also harnesses renewable energy to run everything. Their Sea Water Air Conditioning (SWAC) system helps keep energy needs down by nearly 70 percent. Coconut oil takes care of the rest of the energy needs as a renewable biofuel. The resort is carbon neutral and has almost achieved its goal to becoming totally self- sustainable.
Article continues below advertisement
2. Campi ya Kanzi - Kenya, Africa 
If planning your nuptials wasn't a wild enough experience, escape to Africa for an adventure. With views of Mount Kilimanjaro in the backdrop, Campi ya Kanzi, will not disappoint. This award winning eco-lodge located in southern Kenya is the only safari lodge on the nearly 300,000 acre Massi reserve. Surrounded by wilderness, the destination marries luxury and adventure with it's sustainable offerings.
Article continues below advertisement
The resort offers unique safaris that will create lasting memories for new brides and grooms. Guided by a Maasai guide, guests can go on an expedition through the cloud forest of the Chyulu Hills. Ernest Hemingway once trekked this same area with his own wife and was inspired to write his book, The Green Hills Of Africa. The resort even offers yoga safari retreats in case their guests really want to become one with nature and find zen time. Guests who aren't keen to getting up close and personal wildlife, can enjoy the animals from afar on an air safari. While soaring above the wild African landscape, guests can take in the sights of the Serengeti or Victoria Falls.
Article continues below advertisement
Since it's on protected land, the lodge operates the Maasai Wilderness Conservation Trust for the local community. Lead by actor and environmentalist Edward Norton, this program protects the wilderness, wildlife and helps promote the success and growth Maasai group. By staying at this breathtaking destination, guests are directly helping preserve the wilderness and people who call it home. Campi ya Kanzi gives $101 to the program for every guest that stays at the lodge.
Committed to its environmental efforts, every aspect of the lodge aims to be environmentally friendly. To conserve their scarce water supply, the hotel utilizes rain cropping and low energy washing machines. They also use solar boilers to produce hot water in bathrooms. Solar energy powers the rest of the lodge via photovoltaic panels. Mindful of sustainable practices, the meals are cooked using coffee husks while eggs and milk are produced by the livestock on the property. All waste is responsibly sorted either into organic compost, recycled or incarnated.
Article continues below advertisement
 3. Costa Navarino- Messinia, Greece 
The Greeks have been famous for their hospitality for thousands of years and it has remained at the forefront of their culture long after Homer wrote about it in The Odyssey. Costa Navarino is a resort group in Greece dedicated to offering a luxury destination that both supports and preserves the natural state of the surrounding area. Here you can explore the local historical sites or take a plunge into the crystal blue waters of the Mediterranean Sea.
Article continues below advertisement
The resort aims to protect the surrounding area, Messinia, through strict environmental guidelines and management principles. Costa Navarino focuses on water, energy, and waste management on it's property. Additionally, Costa Navarino takes great pains to maintain an eco-friendly golf course by utilizing careful water management and planting a special grass that requires 30 percent less water than average varieties.
4. Explora - Patagonia, Chile 
On Lake Pehoé, Explora Patagonia offers breathtaking views of the mountains amid the Torres del Paine National Park. Explore the edge of the world as newlyweds while hiking through mountains and glaciers on the most southern part of the American continent.
Article continues below advertisement
This hotel uses local materials and produce to supply everything. Sustainability principles were literally embedded in the hotel's foundation and its energy efficient design has been applauded by the Leadership in Energy and Environmental Design (LEED) group because it reduces air conditioning and increases natural light. With its electric power focused elsewhere, energy is conserved throughout the property.
Article continues below advertisement
Explora also makes sure its guides lead explorations that leave behind no trace and offer travelers locally filtered water. Committed to it's surrounding forest, the hotel has also partnered with Fundación AMA Torres del Paine and the Corporación Nacional Forestal (CONAF) to reforest the Torres del Paine Park.