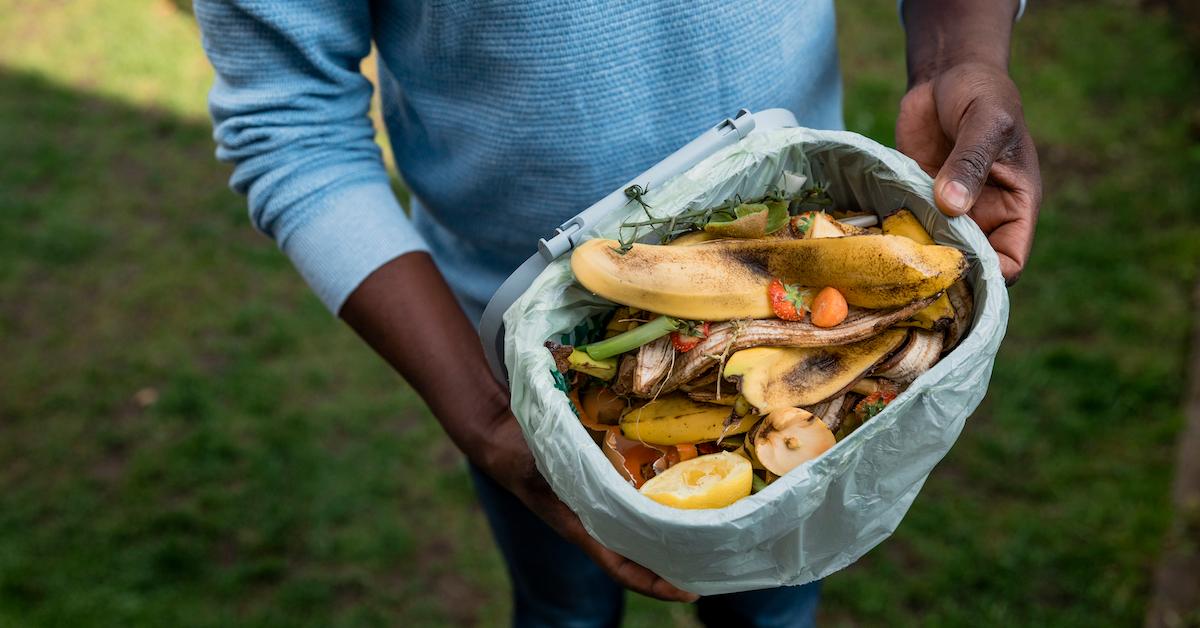 These Small Composting Companies Are Fighting Food Waste Across the U.S.
One of the easiest ways to reduce your personal waste output is by composting all your food scraps — such as veggie peels, stale bread, and plate scrapings — instead of throwing them in the trash. And yes, this is possible even if you aren't able to compost at home, because there are so many compost companies.
If you want to find a compost company near you, keep reading for a list of a few amazing small compost businesses operating around the U.S.
Article continues below advertisement
And if you don't see a service near you listed below, try doing a simple google search — but make sure to check if your municipality operates a free composting pickup or dropoff service first!
Groundcycle in New York, N.Y.
In the early weeks of the COVID-19 pandemic, New York City temporarily shut down its free composting program; at the same time, local farmers were struggling to sell their bounties. In response, Brooklyn native Vivian Lin came up with the idea for Groundcycle: a company offering "bin swaps," a door-to-door service in which fresh produce is delivered in exchange for your food scraps, either weekly or every other week.
Article continues below advertisement
Even though NYC reinstated its compost program, there are still many areas without access — so Groundcycle has only grown since its founding. Now, Groundcycle also operates a Compost Hub every Sunday at Vinegar Hill Community Garden, where locals can drop off their compost, and pick up bags of fresh produce.
Article continues below advertisement
Nudge Compost in Wichita, Kans.
Serving residents of Wichita, Kans., Nudge Compost has a primary goal of making it easy for locals to divert their food waste from landfills. Founder Jesse also hopes Nudge will help bring together the Wichita community, improve the city's health, and fight food insecurity across the city by making people more aware of food waste.
Article continues below advertisement
Nudge Compost offers three service options to help take care of your food scraps: a weekly curbside pickup ($20 per month), a self-service dropoff ($10 per month), and a bucket swap program for residents of one local apartment building called The Lux ($15 per month). The company also offers yard waste pickups for $30 per bag.
Article continues below advertisement
WasteNot Compost in Chicago, Ill.
Serving Chicago residents, WasteNot Compost is a zero-emissions compost collection company that helps homes, businesses, and even one-off events divert food scraps. Founded in 2015, WasteNot Compost's various services start at around $10 per pickup, but depend on a number of factors.
Also, the company operates using 100 percent electric vehicles and a fossil fuel-free facility to help further reduce its footprint.
Article continues below advertisement
Detroit Dirt in Detroit, Mich.
Founded by Pashon Murray, Detroit Dirt has a mission of creating a zero-waste mindset and a low-carbon economy in Detroit communities. Detroit Dirt collects biodegradable waste from Detroit residents and businesses, and you can contact Detroit Dirt here if you are interested in recycling your organic waste with the Black-owned company.
And if you have a garden, you may consider ordering Detroit Dirt's compost, which is described as "100 percent pure decayed organic material, combined with herbivore manure."
Article continues below advertisement
LA Compost
LA Compost manages 34 compost bins across Los Angeles, including community compost hubs, compost co-ops, and even at a few farmers markets. Currently, the company is not accepting new members for its hubs, but anyone is free to drop their scraps off at one of the participating farmers markets.
Article continues below advertisement
And if LA Compost's services aren't working for you, the company recommends checking out another local composting company called Compostable LA.
Alternatively, no matter where you live, visit sharewaste.com or makesoil.org, both of which can help you find neighbors or sites that will take your compostable waste!