Celebrity Chef John Mountain Says He Won't Serve Vegans At His Restaurant
Celebrity chef John Mountain recently announced vegans would no longer be welcome in his restaurant. What does he have against vegans?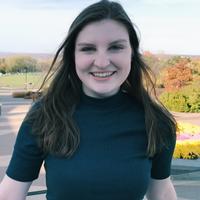 There are many benefits to participating in a vegan lifestyle, and because it is a personal lifestyle choice, being a vegan isn't harmful to anyone else. However, some people have taken veganism rather personally — at least in the case of celebrity chef John Mountain, who has banned vegans from his restaurant, Fyre.
Article continues below advertisement
Why did John Mountain ban vegans from his restaurant? Here's everything we know about the controversy around John Mountain and his June 2023 outburst, explained.
Article continues below advertisement
Celebrity chef John Mountain announced he banned vegans from his restaurant, Fyre.
British celebrity chef John "Johnnie" Mountain is best known for his work on the U.K. television show Great British Menu. Upon opening his restaurant Fyre in Perth, Australia, Mountain was at the center of a food controversy. On June 20, 2023, Mountain told PerthNow that it all started when a young customer who was vegan reached out to him to see if they had vegan options.
Mountain said, "It was my only shortfall… I said I would accommodate her, I said we had gnocchi, vegetables… and that was that." The young woman reportedly said she would be in that Saturday, at which point Mountain had to cater a private function and would not be on the property.
Unfortunately, this meant that the young woman's needs were not met, and Mountain admitted his sous chef scolded him for "not telling them about the vegan customer."
Article continues below advertisement
The young woman then reportedly messaged her complaint about the restaurant directly to Fyre's Facebook page, and according to PerthNow, she wrote, "My only option was the vegetable dish… it was okay but not that filling… and I was shocked to see it was $32."
She allegedly added, "I think it's incredibly important nowadays that restaurants can accommodate everyone and to not be able to have actual plant-based meals shows your shortcomings as a chef."
Article continues below advertisement
Mountain allegedly reacted publicly to the review on social media. According to PerthNow, he reportedly wrote, "Thanks for your negative review… please feel free to share your sh---y experience and I look forward to not seeing you again. How very childish. You and all your vegan mates can all go and enjoy your dishes in another venue, you are now banned."
He also claimed that the restaurant's Google page was flooded with one-star reviews due to the person's review.
Article continues below advertisement
Additionally, when asked for comment by 7News, Mountain told the outlet, "F--k vegans, I'm done with them." He reiterated this stance on Facebook, with a post that read, "Sadly All Vegans are now banned from Fyre (for mental health reasons). We thank you for your understanding. Xx."
Fyre and Mountain are receiving a flood of comments both positive and negative. Some are supportive of Mountain's harsh words and have even improved his business since his outburst, while vegan activists such as Tash Peterson plan to lead protests at the restaurant.