'Be Zero' Founder Reveals The Waste-Free Staples She Keeps In Her Purse
Be Zero blogger Andrea Sanders reveals the zero-waste toolkit she always carries.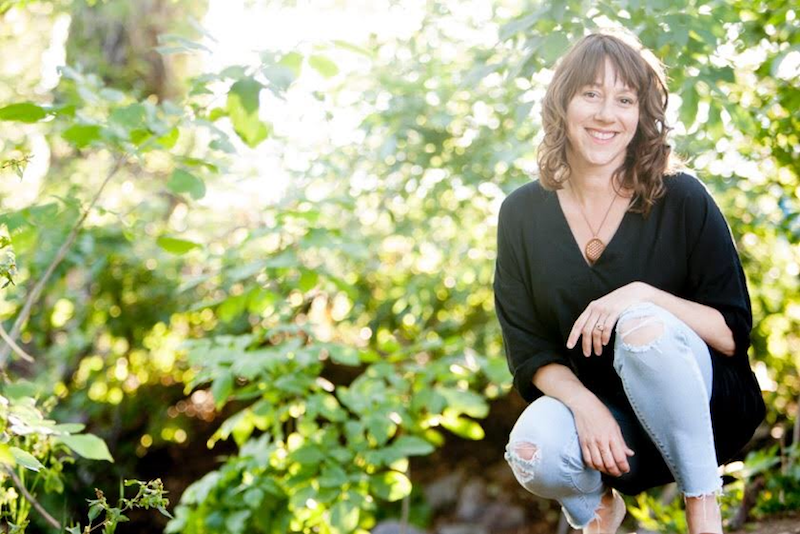 Andrea Sanders is passionate about sharing advice on how to navigate everyday eco-friendly choices like ethical fashion and sustainable home products. When she's not inspiring others as a TEDx Speaker or educating students as a BioMindfulness teacher, Andrea is hard at work as the founder of Be Zero, a non-profit organization that teaches people how to create sustainable and mindful habits. Today, she's giving us a glimpse inside her purse. She explains how her tools and tricks can be easily adopted to make any lifestyle a bit more sustainable.
Article continues below advertisement
The following Q&A has been edited for clarity, flow, and length.
GREEN MATTERS: What purse are you using?
Article continues below advertisement
Currently, I'm using a cotton canvas bucket backpack in olive. I bought it from a consignment shop. I don't know what brand it's from, but whoever had it before me barely used it! It's roomy enough to keep my essentials and my daily reusables.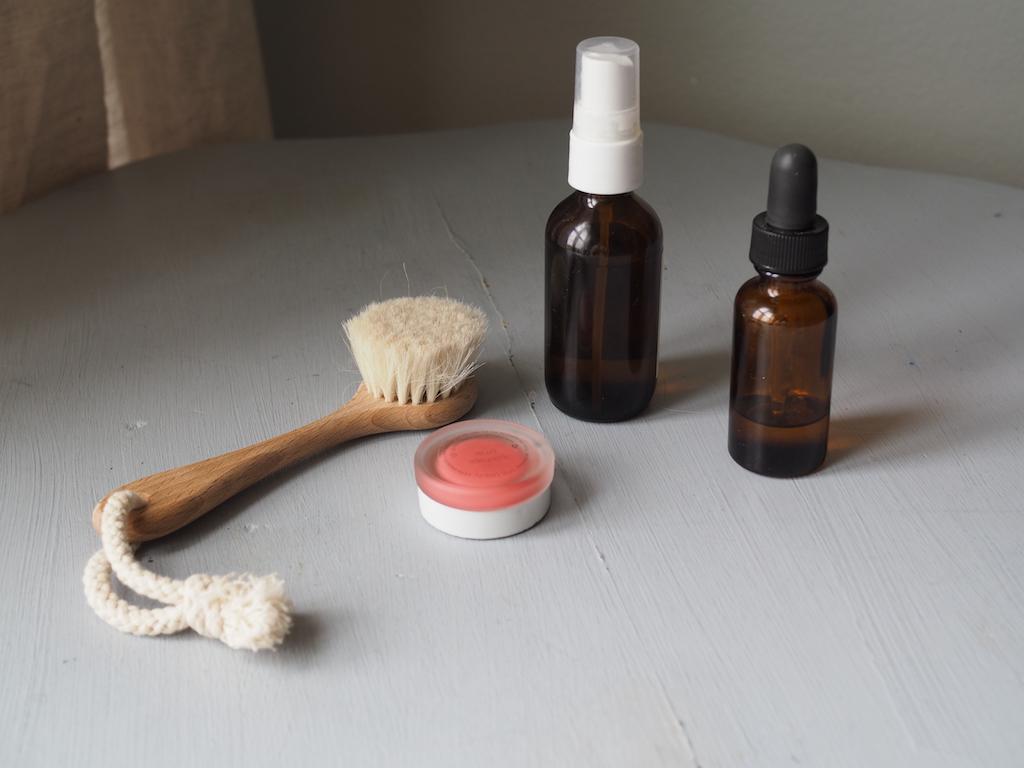 Article continues below advertisement
GM: Some experts say water is vital to a great beauty regimen. Do you carry a reusable bottle with you?
I always have either my plastic-free Klean Kanteen Reflect or my plastic-free, 16-oz Joco cup. I tend to have my Joco cup on me every day and use it for both water and hot drinks. I don't carry a straw because I don't personally use them. If I do order a drink at a restaurant, I will ask for no straw with my drink. Sometimes you still get a straw, and that's OK because there is still a lot of education and awareness needed around our waste. Attitudes still need to shift. There's no "perfect" - just good intentions!
Article continues below advertisement
GM: Do you make any of your beauty products yourself?
Overall, I keep things adaptable, natural, and simple. The three must-haves I use are jojoba oil, rose water spray, and my plant-bristle dry brush for my face. Jojoba oil is always my go-to item and I use this on my skin every other day. I spray rose water on my face in the morning and I'll keep the bottle with me during the day, especially when it's hot outside. It's a great way to refresh, and it smells lovely too!
Article continues below advertisement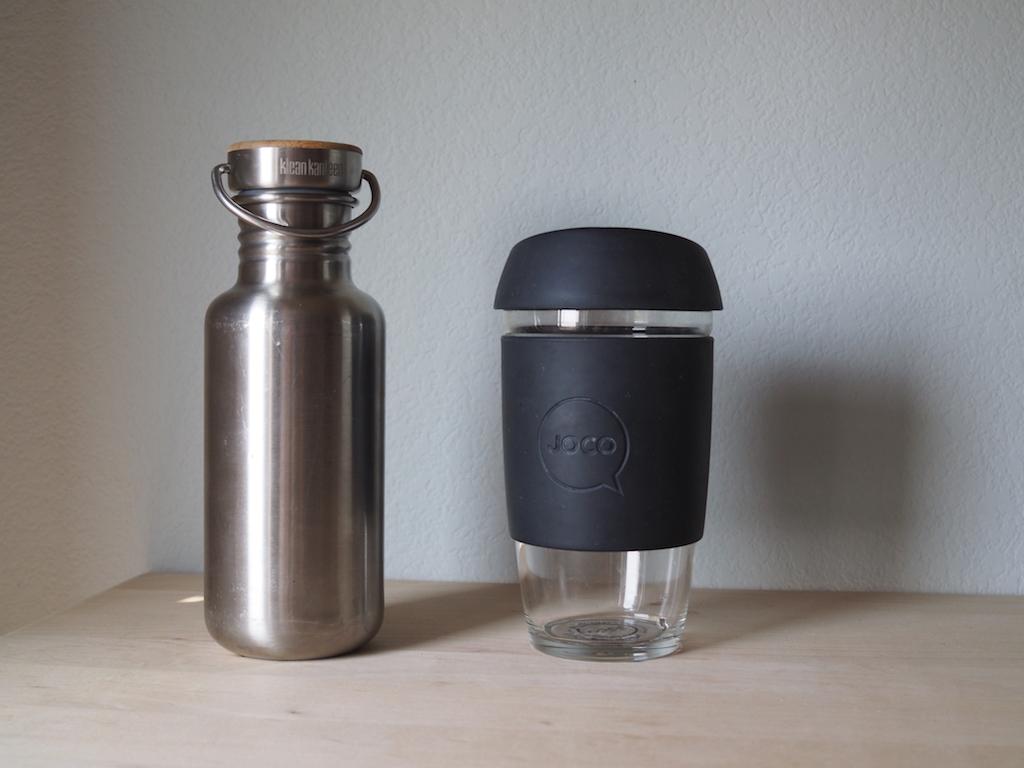 GM: Any must-have summer products you love to use?
Article continues below advertisement
I'm all for season-to-season adaptability! Whether it's summer or winter, I tend to use the same products. For lips, I use RMS Beauty Lip to Cheek in the color Smile. It's great for adding moisture and color to your lips and doubles as a blush. For sunscreen, I enjoy locally made finds and have used the brand All Good that comes in a reusable and recyclable metal tin. But I'm always on the lookout for others, too.
GM: What are some eco-friendly hair products you always have on hand?
Article continues below advertisement
I don't use any hair products besides the shampoo and conditioner I buy in bulk from our local refill store. I use conditioner sparingly, only once a week. I've also treated my hair with jojoba oil or argan oil from time to time.
GM: When you run out of beauty or styling products, where do you go to restock your bag?
Article continues below advertisement
At the Refill Revolution, I can refill everything I need, like local toothpowder, rose water, witch hazel, handmade deodorant, soaps, facial oil, shampoo, essential oils, and more!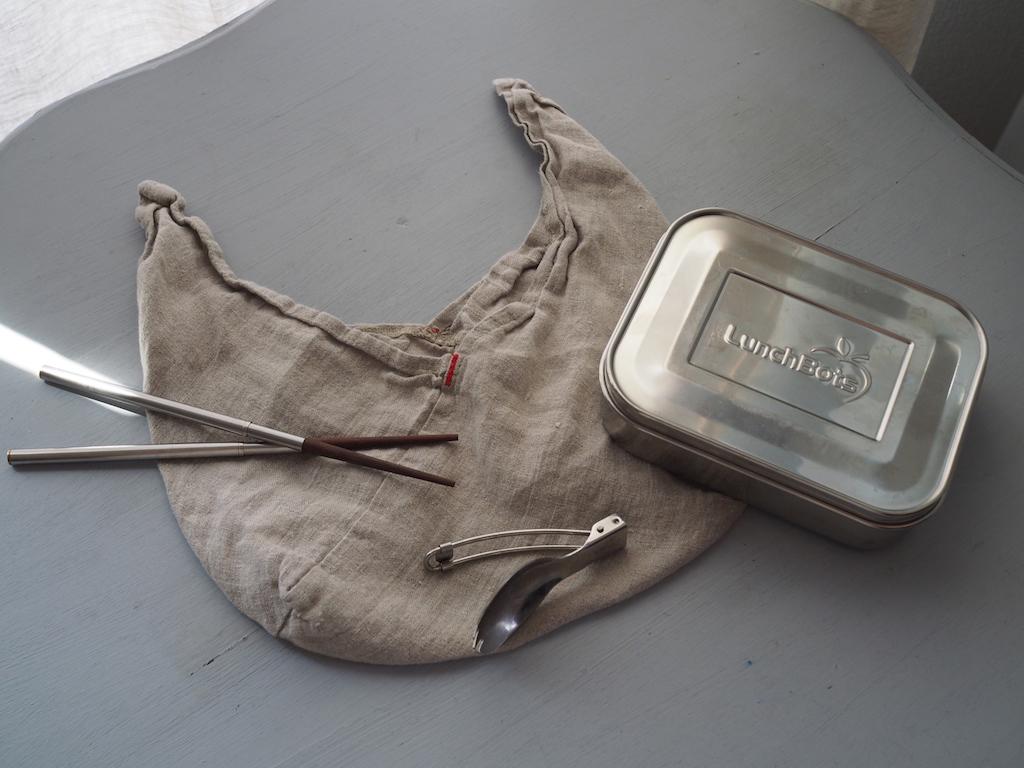 Article continues below advertisement
GM: Most people can't leave home without their phone. Do you rely on any eco-friendly apps?
I've simplified my phone down to only the essential apps so that I'm not overly distracted by my phone. There are two apps I love and use weekly.
The first is called Forest. Forest allows you to stay focused and keep your phone out of your hand so you can pay attention when you're trying to work or engage in an activity. It does this by planting a virtual seed on the screen and, as long as you stay focused, the seed grows into a little bush or tree for the allotted time you choose to stay off your phone. Your little plant will start to die if you pick up your phone! There is even an opportunity to plant real trees through the organization Trees for the Future.
Moment is another app that helps me be mindful of the time I spend on my phone. It tracks how long you use your phone each day and what apps you're spending the most time on.
Article continues below advertisement
GM: Any other green products in your purse you can't live without?
I always have my reusable folding spork to avoid plastic utensils, collapsible chopsticks because I love sushi, and my linen bento bag is useful for grabbing snacks, fruit, or baked goods without a plastic bag. I also use my sandwich-size LunchBot for bringing lunch, snacks, or leftovers home. These items help me navigate a disposable culture and drastically reduce the waste that comes from single-use disposables plastics. It may seem like a lot of stuff, but really it's all very lightweight and small. They are also great ways to start conversations about waste and the overuse of single-use plastics.