Here's What You Should Know About Chicago Recycling Pro, Ken Dunn
Who is Ken Dunn? The Chicago native is a pro at recycling and has inspired environmentalists and locals across the midwestern city to do their part.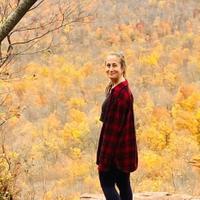 Even though recycling is a relatively straightforward practice, some unfortunately don't consider it a priority. And while Chicago's recycling program used to be pretty pitiful, a man named Ken Dunn transformed recycling in Chicago.
DNA Info called Dunn the "least wasteful man on the South Side," and for good reason — he's been slaying Chicago's recycling game for decades now. And after all these years, he still has big ideas to transform Chicago's recycling programs.
Article continues below advertisement
"Civilization used to always be very attentive to resources and seeing that they are well utilized so we can get back to where we used to be recognizing that past generations have wisdom that we can learn from and get back to being resourceful again," Dunn was quoted saying on the Resource Center Chicago website.
He has been behind various recycling, urban agriculture and composting programs the nonprofit for 50 years.
"The only way we're going to get there is by trying to articulate a new philosophy of being more responsible," he continued.
Keep reading for more on one of the Windy City's most inspiring environmentalists — in the video below, catch a glimpse of what he does on a daily basis for Chicago's compost.
Article continues below advertisement
Who is Ken Dunn? He has a long history with recycling.
Kenn Dunn is an urban environmentalist who, out of love for the city of Chicago, wants to make it the best it can be.
In a video, The Good Stuff calls Dunn a "pioneer in sustainability." Evidently, he founded The Resource Center in 1975 to educate Windy City residents on environmental matters. He is an urban farmer with City Farm Chicago, selling vegetables to local stands and restaurants; and is incredibly active in his community, funneling money from the farms back into the community.
Article continues below advertisement
He also raises awareness on the importance composting, teaching the community how to do it, and why it's crucial to do. He actively composts, and uses composted food scraps to keep his farm alive.
Dunn also looks to employ those in need of jobs whenever he can. In the past on more than one occasion, he's hired unemployed folks to pick up glass bottles in the Wood Lawn neighborhood, paying them with the bottle return cash.
Needless to say, he's done quite a bit for the Chicago community and the environment. So what has he worked on recently?
Article continues below advertisement
Recently, Dunn has been combatting waste issues that arose during the pandemic.
During the COVID-19 pandemic, the city's trash problem was worse than ever. That's why Dunn was asked for advice on the matter.
"When I ran the recycling program [under Mayor Harold Washington], we [incentivized communities by using recycling to fund local programs] Dunn told WBEZ. "One block might support their block club, or a church or school and… we gave them 20 percent of the value of the recyclables collected in that area."
Article continues below advertisement
At the time, Dunn felt that going back to pre-sorted recycling would be a good option — with hope that it would improve the city's waste diversion problems, he was
People can do it, and they have," he said at the time. "We have been using the three-part separation [glass, metal and paper] for 50 years."
Needless to say, Dunn is an inspiration for those looking to better their urban environment — we could all learn a thing or two from him.