Washington D.C. Moves Forward With Goal of 100 Percent Renewable Energy by 2032
Lawmakers in Washington D.C. ended 2018 on a sustainable note; the City Council of the District of Columbia voted in favor of passing the Clean Energy Omnibus Amendment Act of 2018, which will implement a goal of 100 percent renewable energy by 2032.
Article continues below advertisement
According to a press release put out by Mary Cheh, the council member responsible for the legislation, the new plan is the "most ambitious renewable energy policy in the country."
In addition to the ambitious renewable target, the bill also aims for a 10 percent solar energy carve-out by 2041, and commands zero-emissions public transportation by 2045.
Article continues below advertisement
Councilmember Cheh explained in a statement, "The 'Clean Energy DC Omnibus Act' is a historic piece of legislation that puts the District at the nation's forefront in reducing greenhouse gas emissions. The fight to reduce the impacts of climate change is the most important environmental issue of our time."
The sentiment was echoed by Councilmember Kenyan McDuffie, who chaired the Committee on Business and Economic Development, who oversaw the bill once it was introduced by Councilmember Cheh.
Article continues below advertisement
"I am proud that the District of Columbia is leading the nation on environmental justice and will have 100 percent renewable energy by 2032," he said in a statement. "I want to thank Councilmember Cheh and her committee, as well as the community of advocates, for their work on this legislation which set aggressive benchmarks for energy efficiency, balanced with increased benefits for low-income residents, investments in workforce development, and stringent CBE requirements."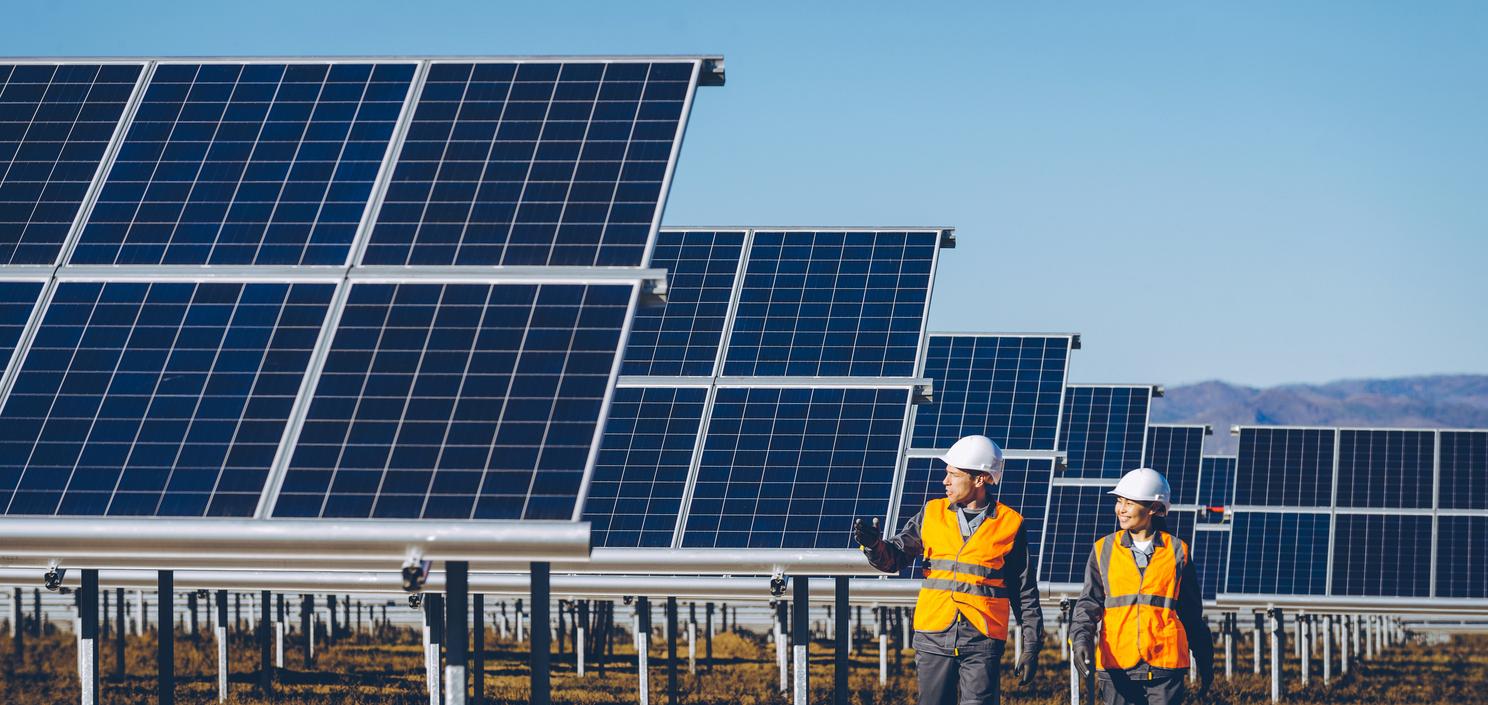 Article continues below advertisement
Other goals laid out in the bill include new building emissions standards — which will be implemented by the Department of Energy and the Environment in order to ensure that both government-owned and privately owned buildings are energy efficient as well as an initiative to fund local sustainability initiations. As the statement explains, "To fund the Green Finance Authority, commonly known as the District's Green Bank, and strengthen the funding available for low-incoming energy assistance, this bill will increase the Sustainable Energy Trust Fund fee for electricity and natural gas consumption. It does so in a way that will result in less than a $1 increase to residents' average monthly electric bills and about a $2.10 increase to residents' average monthly gas bills. 20 percent of the generated funds will be used by Department of Energy and the Environment to provide relief to low-income residents struggling to pay energy bills."
In concluding her statement about the bill, Councilmember Cheh reminded people that action is required in order to make the plans set out in the bill a reality.
Article continues below advertisement
"The District has set a goal to achieve 50 percent greenhouse gas reductions by 2032, and the introduced version of the 'Clean Energy DC Act' would have brought us within .6 percent of that goal. However, a number of compromises have pushed us further from that target. This legislations may create the strongest clean energy and climate protection law in the country, but we cannot rest on our laurels," she said.
"We must press forward in 2019 to find ways to further strengthen the law and enhance our existing protections for the environment. This is the Council's responsibility to District residents and future generations yet to come."